Oxon Hill High School


Class Of 1964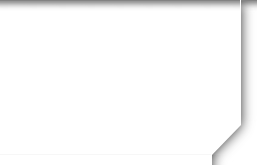 In Memory
Sharon Herbst (Anderson) VIEW PROFILE
Sharon Lee Herbst was born June 20, 1946. Her mother, Winnie, worked in the cafeteria at John Hansen Junior High School next door to their home. Her father, Elvin, worked at Rosecroft Raceway, as did her younger brother Dan, until the raceway closed due to bankruptcy. My understanding is that it has sprung into life again at a location farther south on Indian Head Highway. Dan, his wife and two children moved back to Frederick, Maryland, where the extended Herbst family still lives.
In 1966 Sharon married James Anderson, who was in the U.S. Navy, and moved, after a series of naval assignments, to Georgetown, Texas. Sharon had two children, Teri and Eric, and six grandchildren. She and her husband divorced, sometime in the early1980s, I think. For many years she worked as activities director for a local nursing home and contributed actively to her church.
Sharon died October 9, 2010. As yet, the circumstances are unknown. I had lost touch with her after she and I attended the 20th reunion in Oxon Hill, she visited Oregon to attend my wedding in 1992, and I went to Texas to see both of her children married. I tried to find her so that we could attend the 50th reunion together but instead stumbled across this sad news.
She was an extremely kind and gentle woman, reliably funny and always cheerful, and I'm grateful to have enjoyed her friendship and the warmth of her family during high school and beyond.
Melinda Eden, September 2014
Click here to see Sharon's last Profile entry.