Oxon Hill High School


Class Of 1964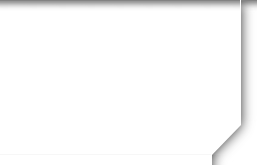 In Memory
Gordon Parker VIEW PROFILE
Deceased Classmate: Gordon Parker
Date Of Birth: 1946
Date Deceased: 2001
Age at Death: 55
Cause of Death: Unknown
Classmate City:
Classmate State: TN
Classmate Country: USA
Was a Veteran: Yes Navy
Survived By:
(Information provided by Bill Bass, April 14, 2015)

Gordon Parker was my classmate, friend, neighbor and team mate. Gordon and his brother Mike, who was a year behind us at OHHS, moved into River Ridge the summer between 10th and 11th grades. Gordon and Mike were best friends and became regulars playing ball at Thomas Addison Elementary that first summer. the next summer Gordon and Mike played in an organized team in Southlawn with me, Jeff Trollinger, Steve Keedy and Danny Moffett. Gary Odin also pitched for that team, although he firmly denied it at our 50th. My main memory about hanging with Gordon is laughter. No matter what we were doing: riding the bus to OHHS, loitering in the halls, being in class, playing sandlot or organized baseball, riding around in his Renault Gordin, drinking beer at 1023, we were always laughing, usually because of one of Gordon's stories. Gordon's dad was killed in a car crash right around graduation in June 1964 and Gordon went into the Navy shortly thereafter. Mike and their mom and little sister moved to Tennessee to be near family. I've heard Mike was a star HS football player in Tennessee; became a Marine, Police detective and earned a law degree and counseled ex-convicts. I only saw Gordon once after graduation, when he came through DC on leave from the Navy that August, but I have thought of him often through the years and every time I do those thoughts bring a smile to my face. I found out late last year that Gordon died after a long illness in 2001 at the age of 55, way too young. Sadly, his brother Mike also passed away in 2011. Good guys both.

Sender's IP Address: 71.59.27.216


Click here to see Gordon's last Profile entry.