Oxon Hill High School


Class Of 1964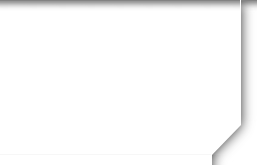 In Memory
James Trexler, Jr.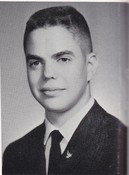 James H. Trexler Jr.

July 21, 1946

May 15, 2017

James H. Trexler, Jr., age 70, loving husband, father, sibling, and friend, passed away on May 15, 2017, after 55 cancer-free years followed by 15 valiant years living with multiple myeloma. Jim was a dedicated professor, mentor, and researcher. Born in Washington, D.C, he grew up in Oxon Hill, Maryland; he was an Eagle Scout. Jim was a broadly inquisitive individual whose passion for the outdoors became part of his professional career. He was a geologist interested in what sedimentary rocks tell us about the Earth's history and the construction and erosion of mountains. Jim's academic career followed his military service and international travel as a trumpet player in the United States Navy Band. He received his geologic training through the University of Maryland (B.S., 1974), University of Oklahoma (M.S., 1976), and, after several years at the U.S. Geological Survey with three field seasons in Alaska, the University of Washington (Ph.D., 1984). After teaching geology at Weber State University in Utah, Jim moved to Reno with wife Pat to start a 31-year career on the geology faculty at the University of Nevada, Reno. He thrived on the intellectual fun and challenge provided by studying geology with his students and colleagues throughout the western U.S., many of whom became his lifelong friends. He loved fieldwork, and spent several decades of summer field seasons on meticulous research with his students in the Basin and Range, Colorado Rockies and Colorado Plateau.

Jim was a man of many interests and skills in addition to his geology-related pursuits. He was a musician, downhill skier, cyclist, amateur astronomer, wood-worker, boat repairman, bird-watcher, hiker, and reader. Jim is survived by his companion, fellow geologist and wife, Pat Cashman, and by their twins, Susie and Chad Trexler. He is also survived by his two brothers, Sam and Pete, Sam's wife Margith, and their children. In addition, he is survived by his extended family, including: Kathy Cashman, Sue Cashman, Harvey Kelsey, Kathy Kelsey, Emma Kelsey, and Josh Koch. Jim was pre-deceased by his parents, James and Frances, and by his mother-in-law and father-in-law, Kay Moran Cashman and Charles Cashman.

Many friendships supported Pat and Jim over the years; Jim's family particularly appreciates the friendship of Kirsten Lorenzen, Bob Sheridan, and Steve and Jan Schiff. We are grateful to many caring medical professionals at Cancer Care Specialists (Reno) and at St. Mary's, Renown, Stanford, and UCSF. Finally, we would like to acknowledge Jim's upbeat, stalwart, and positive attitude. If all it took to be alive was persistence, strength, and a fierce love of life, he would still be enjoying the outdoors with us.

In lieu of flowers, Jim's family suggests donations to one of his favorite charities: Doctors Without Borders, the Environmental Defense Fund, or the Student Conservation Association.
Published in Reno Gazette-Journal from May 18 to May 21, 20
https://www.legacy.com/obituaries/rgj/obituary.aspx?n=james-h-trexler&pid=185418005&fhid=14948