Oxon Hill High School


Class Of 1964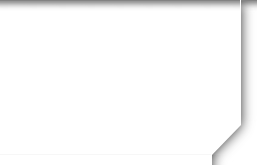 Message Forum
Welcome to the Oxon Hill High School Message Forum.
Hello Fellow Clippers,
Post your messages to classmates here. Think "Bulletin Board" (your message is seen by everyone). The message forum is an ongoing dialogue between classmates. There are no items, topics, subtopics, etc.
Forums work when people participate - so don't be bashful!
Click the "Post Response" button to add your entry to the forum.
Give it a try - experiment. If you have questions please let me know and I will try and answer them. I am also learning as I work this site.
07/14/17 02:30 PM
#458

Prayers for Eloise and her family at this difficult time. Thank you Jane for keeping us informed about Eloise. Wish things could be better for her.
07/14/17 04:34 PM
#459

Jane, thank you for the update on Eloise and your faithfulness of your friendship. I will be keeping her in my prayers and you and your devotion to her. I wish I lived closer. Please keep us informed.

Love,

Jo-Ann Ellison Sykes
07/15/17 06:05 PM
#460

Prayers for Eloise and her family.
07/15/17 07:37 PM
#461

Eloise is the kindest person you could know. We go back to elemintary school. My prayers for her comfort always. Thanks to you Jane for keeping us posted.
07/19/17 03:35 PM
#462

I also remember Eloise from Elementary school....her beautiful long hair in ringlets.....I am so sorry to hear of the pain and suffering she has experienced. Thanks Jennie (my freshman roomie) for keeping us informed. I will pray for her and her family. Those of us that have our health are so fortunate.
08/20/17 09:19 PM
#463

Monday's eclipse won't be much different from an experience I go through each and every day of retirement. Early in the afternoon, I put on an eye mask and collapse onto my couch. In the sudden darkness, I enter the "path of totality" where insects start chirping, animals are confused, and ghosts speak to me. The experience is always mystical.

Thirty minutes later — 10 times longer than your puny solar eclipse — I wake up and life is bright again and glowing like a promise.

By not racing to South Carolina, I will save myself many hundreds of miles of driving, a few cheap motel rooms, lots of bad food, and maybe even a clogged commode or two. Just to be on the safe side, however, I will delay my nap on Monday and shoot arrows at the moon to make it stop eating the sun.

I might be lazy, but I'm not stupid.
08/29/17 03:39 PM
#464

Nzncye Schumann Sweet with her eldest granddaughter, Emma, and her fiance', Jaden, in Provo, UT, on 8/27/17 before their wedding on 9/1/17.
08/29/17 03:46 PM
#465

Eloise is still in Norfolk, VA., Sentara Hospital where they are taking blood samples every weekday. Everyone has to wear a gown, etc., to go in her room...I'm not sure she recognizes people. I just don't know if I can bear to see her like that...I would rather remember her when she was living with me ande we had such great times together. She's been in that hospital since Jan. 4, 2017....: Please keep her in your prayers. Hugs, Jane
08/29/17 07:58 PM
#466

Thank you for the update. Prayers will continue!!
09/21/17 12:45 PM
#467

Just a message from the FL luncheon group. Here's hoping all the Floridians and snow birds made it through hurricane Irma. We might need the luncheon in January to reconnect and tell our storm stories!
09/27/17 07:20 AM
#468

Marjorie Daniel Ledford

Funeral October 6th 10:00-12:00

Lee Funeral Home - Ownings

8200 Jennifer Lane

Owings, MD 20736

Website: http://leefuneralhomes.com

This is what is posted at this time.
10/20/17 05:29 PM
#469

The time for the Forida luncheon is fast approaching. If you are a full or part time Florida resident, or want to visit our state in January; please join us on January 20th, 2018 at the Radisson Resort, Orlando/Celebration, Kissimmee, FL 34747. Luncheon reservations should be made by November 3rd. Pleae email Mary Corrieri Holmburg at mholmberg@aol.com or Linda Grayson Latona at linda@latonas.com for information and a registration packet.

Special rates are available for overnight accommadations for members of OHHS class of 64, and reservations are made directly with the hotel.

HOPE TO SEE YOU JANUARY 20TH!
10/21/17 12:13 PM
#470

hi gary pennifill looking to come to theluncheon in jan 20
10/25/17 02:51 PM
#471

Gary Penniffill, let Mary Holmberg or I know if you didn't recieve your registration packet. Thanks.
10/29/17 02:46 PM
#472

Thought this was so cool yesterday. We went over to visit our friends son in law for his 50th birthday. There were about 50 of his friends there to celebrate. A guest walked by my husband and I and heard us say we were just in Ocean City MD. So he started a conversation with us. He said his mother lived near OC and he had spent time there in his youth. I then told him that I grew up and Went to school in Oxon Hill MD. He said his mother also attended OHHS. So then we got into what years and he said his mother attended in early 60's. I asked his mothers last name and he said, York. I then said, as in Pat. He said yes, Patricia. She was a cheerleader etc. I said she was married to Greg Tallent. And he replied, that's me (A Jr) Greg was my father. His parents graduated the year before us, in 1964. It was like old home week. Told him the things I remembered about his parents from our old OHHS days. It just seemed strange that so many miles away from Oxon Hill meeting someone in AZ that could share a common thread.

Pat, it was nice meeting your son and his wife.
10/29/17 03:40 PM
#473

Jo Ann Glover (Tessitore) (Moldenhauer)

Oh this story is just too cool! Arizona, really?! Unbelievable! So glad you shared it, Donna. Greg Jr. certainly shares a strong resemblance to his late dad!! Pat, I hope you see Donna's post!
11/03/17 09:20 PM
#474

Camoflage pants are getting better and better...
11/10/17 06:17 PM
#475

Great News for the Florida Luncheon! The Radisson Resort has squeezed in an extra table and given us until the end of December to finalize registration. So if you have been sitting on the fence about joining us, you now have a little more time. Along with our Florida residents, we have graduates coming from Delaware, Virginia, West Virginia, Missouri, and Georgia. Don't forget the Radisson Resort has given us a special rate for those staying over. The reduced rate is $109.00, plus tax, plus the reduced resort fee of $15.00 (usually $25). Just make sure to mention you are attending the Oxon Hill High School Luncheon on January 20th. Please email me at mholmberg@aol.com, or Linda Grayson Latona at linda@latonas.com. if you would like a registration form or need more information. Hope to see you there!
11/28/17 07:27 PM
#476

I want to wish Rae Jeanne Halt Huston a very very happy birthday on December 2. We have been friends and have stayed in touch since high school. She has been a dear friend for all those years although we have not seen as much of each other as we would have liked. The 50th reunion and the turning 70 reunion allowed us to spend two great weekends together. Love ya girl and have a beautiful day.
12/05/17 03:38 PM
#477

Correction to the reminder, recently posted in the announcements section, about the January 20th Florida luncheon. If you are making hotel reservations, mention that you are with the Oxon Hill High School group...not the OHHS'68 group as I incorrectly typed.

Looking forward to seeing all who will be joining us.
01/04/18 05:00 PM
#478

The post below was from Michael David Starr and was posted on our Facebook Page. I am relaying it as a favor to him.

-----------------------------------------------------------------

I am Frank Starr's son and I was curious if anyone had pictures of him while in high school. My father passed back in 1992. Please share with me if you do.

You can respond to me on your class Facebook Page. Thanks,

Michael David Starr
01/05/18 03:17 PM
#479

if you can find room for one more for lunch on the 20th, i would like to attend. jeff trollinger
01/05/18 05:28 PM
#480

Hey Jeff, Penne said you need to contact Mary Ellen Holmberg at (813) 545-1930. She's handling the hotel and luncheon stuff. I look forward to seeing you.
01/07/18 01:55 PM
#481

trhanks, nick. i look forward to seeing everyone again on the 20th
01/18/18 06:34 PM
#482

FYI: Nancye Schumann Sweet just lost her step-father, Don (91), on Tuesday, Jan. 9th, 2018, and her mother, Jane (96), on Tuesday, Jan. 16th, 2018. They were living in a senior residential home near Nancye's daughter, Danielle, in Utah, having moved there in July from Nevada (near Nancye). Nancye drove (8+ hrs.) to Utah after Don passed to be with her mother and was there when she passed the morning of the 16th. Afterwards, Nancye drove back home since Danielle is in charge of all the arrangements. It has been a very difficult time for Nancye, who has mutliple health and family issues going on.

Nancye is unable to get on this site, OHHS Class of 1964, so please do not send her a message here--unless Dave or someone can fix the problem (?) for her. Her email would work or her new number: 702-427-1695. Please do not share her number with outsiders. Thanks. Please keep Nancye in your prayers. Love & hugs, Jane Y