Oxon Hill High School


Class Of 1964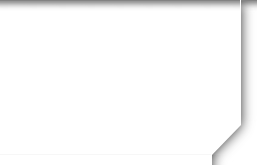 Message Forum
Welcome to the Oxon Hill High School Message Forum.
Hello Fellow Clippers,
Post your messages to classmates here. Think "Bulletin Board" (your message is seen by everyone). The message forum is an ongoing dialogue between classmates. There are no items, topics, subtopics, etc.
Forums work when people participate - so don't be bashful!
Click the "Post Response" button to add your entry to the forum.
Give it a try - experiment. If you have questions please let me know and I will try and answer them. I am also learning as I work this site.
06/07/19 02:06 PM
#630

Father Schubert was so inspirational that a group of us from River Ridge used to go to daily mass during lent. As I remember, he wasn't that much older than we were. I can still picture him driving his little green VW Beetle.

Looking forward to seeing you all in October.
08/17/19 05:34 PM
#631

Has anyone talked with or have info re: Cy C ? It's like he's off the radar. Thanks, Jane Y
08/19/19 09:19 PM
#632

are you in position to field Jane's question? Cy and I had lunch last month . He is the picture of health and bonhomie(he is taking drugs for the latter)
09/24/19 01:53 PM
#633

Hello Class of '64 - Great to always see so many familiar names from my days at OHHS '65.

Tom Gebicke from OHHS 65 shared a visit with Coach West with some other OHHS guys. Here is his post. Hope you all are doing well and wishing you a great celebration in OC. If you want Tom''s contact info let me know. Donna Fife dfifeaz@cox.net

Today I had the pleasure along with, Archie Wetherill, Tony Magnato and Pete Franks to attend Coach West's 90th Birthday Party. The coach now resides at "The Charleston" an assisted living facility in Waldorf, Maryland. The coach is wheelchair bound for injuries he sustained from an in office medical procedure. The party was well attended by many of the coaches friends and fellow church members. I can't help but comment on the coach's mental acuity. He's as sharp as a tack. Not the type of sharp one would subscribe to a 90 year old but one of a young man. He immediately knew our names and the years that he coached us. Maybe my amazement comes from jealousy, because I...CRS. Coach asked, by name, about many team members and what they were up to these days. With only a few exceptions, I really didn't know. So, if anyone out there would like to visit or write to Coach West just let me know and I'll forward his horsepower to you. Archie and I are going to attend Charlie Bolton's Funeral tomorrow 9/24/19 hopefully I'll see some of you there.

God Bless

Tom
10/07/19 09:43 AM
#634

My wife Danielle's mother fell and broke her hip last week and after an operation is now in rehab. She's progressing nicely, but at 95 her recovery will be slow. She'll be returning home next week and, since she lives alone, Danielle and I will have our hands full helping her become independent again.

So, regretfully, we'll have to cancel our attendance at the 55th reunion.

I'm really sad that we can't make it, especially after all the work that's been put into it.
10/13/19 01:06 PM
#635

Unfortunately, I, too, have had to cancel my reservation to our 55th Reunion. With all of the work which has gone into making this reunion fabulous, I am exceedingly sad to miss seeing everyone and being there to enjoying such a delightful weekend. However, due to medical procedures, a new rescue dog, and other issues, I am unable to join in this celebration of the best class OHHS EVER HAD!

Y'all have a fantastic reunion, sing alongs, and (I hope) wonderful weather! I'll be praying for you to have the best time ever!

Regarding future reunions, I think that 5 years is to long of a time span and, maybe, we could have 2.5 years between reunions, with not much "fanfare". Just seeing and being with those who come is enough of a joy!

(P.S. Please have someone eat my meals in my place (!!!) and please give Susan Russ Bauman any souvenirs, etc., for me.)
10/14/19 11:56 AM
#636

I hope everyone who attends the reunion has a wonderful time, I'll be thinking of you all.
10/14/19 12:13 PM
#637

Hello dear friends. Peggy and I are heartbroken that we will not be able to attend the reunion. We Look forward to seeing the pictures hopefully attending the next reunion. Will surely miss talking with dear friends about great memories. Had a wonderful visit with Pete Franks about two years ago while he was in Dallas; cool as ever. Had a great visit with CY while in DC mid last year; laughed our butts off. Relished talking with Ken Young a while back who lives outside of Dallas: now a wonderful artist. The best to all and prayers for your well-being.
10/15/19 11:38 AM
#638

I, too, will not be attending. I have never had the opportunity to attend for various reasons, but was able to attend a mini-reunion in Orlando, FL in January 2018. It was great seeing those there, and I would love to see others. My schedule is more busy now since I am not teaching full time and being widowed, than it was when I had children at home. I do pray that all will have a great time and be safe. - Love to all - JoAnn Ellison Sykes
10/17/19 11:03 AM
#639

Is anyone interested in playing golf on Saturday morning?
10/17/19 02:34 PM
#640

Our classmate, Sandra Mohler Miller, passed away on Sept. 26, 2019 in Alabama. She suffered a heart attack after a fall in her home. Rest in peace my high school friend.
10/18/19 01:23 PM
#641

Sure.....sign me up. Do you have a tee time?

-dc
10/20/19 02:37 PM
#642

Bob Chance good pictures! The only problem is--- who are these people? It looks like a group of old people having dinner at the Oxon Hill Retirement Home.
10/21/19 09:16 AM
#643

OMGosh! You made me laugh out loud! Thanks for brightening this dreary morning!
10/21/19 12:21 PM
#644

Just a note to say a big THANK YOU to everyone on the reunion committee who worked so hard all year long to make our reunion in Ocean City the great event it is. Thanks also to all my classmates for making our weekend such a special time. Looking forward to our next get together and we hope to see you "Somewhere In Time"

Pete & Paula Franks
10/22/19 07:53 AM
#645

Shiley and I had a great time at our "55th Class Reunion". Just want to thank all of those who worked so hard in preparing for this special event. It certainly a great time fellowshiping with the classmates. Since October 20th was my birthday, it was a great way to spend the weekend. We are looking forward to the next class event "75th age, class get togather".
10/22/19 07:54 AM
#646




Ronnie's comments about the old folk's home were funny. I was not able to make it to the reunion but did look at all the pictures and I think you all look great. And remember the alternative is the "In Memory" page on our web site. So, let's all continue to age well, as well as we can.
10/22/19 03:55 PM
#647

So sorry if my earlier response was inappropriate! It did make me laugh on an otherwise very dreary day. I was not able to attend the reunion but I loved viewing all the photos! Everyone was having fun and honestly, you all looked fantastic! It was wonderful seeing so many happy faces. I wish all of us good health, love and happiness!
10/23/19 07:47 PM
#648

Don Richardson with Mary Ellen Kendall and Linda Grayson
10/23/19 10:40 PM
#649

wow! A picture with names, that's great! I really appreciate that.
10/24/19 07:44 AM
#650

It was my first time attending one of the Ocean City class reunions and it was so much fun! Thank you to all who worked to make the 55th such a success!
01/15/20 10:50 PM
#651

It is with great sadness that I report the passing of our classmate, Barbara vipond Lowe, on December 27th, 2019 from complications of a stroke. We were best friends in school and reconnected a few years ago when we met here in Florida. She was on a cruise with her husband, cliff, also a classmate (also deceased). She was just as lovely a person as she had been school and will be missed by all who knew and loved her.
01/16/20 08:39 AM
#652

I am very sad to hear of the passing of Barbara Vipond Lowe. Barbara was my Girlfriend in Junio/Senior year - she "broke up" with me for Harry at Graduation. From what she said, she and Harry Lowe had a great life together. At the 50th Reunion we were both there but somehow I did not see Barbara. I did call her a few weeks later and we talked for at least an hour. I knew Barbara's parents well and went several places with them during the time we dated. Her parents introduced me to Sprint Car Racing in Pennsylvania, which I am now heavily involved in. Rest in Piece Barbara and be with your Loving Husband Harry Lowe.
01/16/20 11:07 AM
#653

I didn't know Barbara, but I'm very sad to lose another Clipper. That's happening way too often these days.
01/17/20 01:54 PM
#654

I received this very nice invitation from the Class of '65 and pass it along with joy.

"We are opening up our 55th Reunion to members of the 1964 of OHHS.

The dates are October 8 thru October 11t 2020.

There are no planned events for Thursday. People coming and checking into hotel and chatting with old friends and picking a place to eat, in big groups or smaller groups.

Friday is the Crab Leg and Prime Rib Buffet at the Clarion Fountainebleu . We are all going and it is pay your own way.

Saturday is the dinner/dance. Meet and Greet is at 6:30, Hubcaps play 2 sets and do 1 show from 8 to 11.

Sunday is the breakfast buffet at the Horizons Restaurant in the hotel.

The price is 95.00 per ticket, which includes the dinner/dance, photo booth, and Sunday buffet breakfast.

I am sure some of your class would like to come as they have friends in our class and we have quite a few spouses of our classmates that were in your class.

If you would like to post this info on your website, please do. They need to contact me. BONNIE JENKINS DOUGLAS. 717 457 0308. or John.bonnie@comcast.net
| | | |
| --- | --- | --- |
| | | |