Oxon Hill High School


Class Of 1964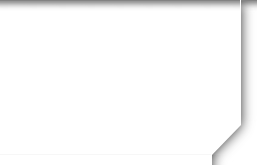 Message Forum
Welcome to the Oxon Hill High School Message Forum.
Hello Fellow Clippers,
Post your messages to classmates here. Think "Bulletin Board" (your message is seen by everyone, so please be careful and discrete about what you share or say.
In short, the Message Forum is designed for postings about High School, memories, pictures or things retaining to reunions, or gatherings of Class of '64 members. The focus should be on our class and classmates.
There will no political posts or inappropriate posts allowed. Our forum is for old friends keeping up with each other and any and all posts that are outside of the intent for our Message Forum (see above) will be deleted as soon as they are noticed.
Please don't share any personal information about anyone else without that person's permission.
Give it a try and respect the purpose our site. If you have questions let us know, we'll try to help. Please don't over post or abuse the purpose of the forum.

| | | |
| --- | --- | --- |
| | | |
10/30/20 07:39 PM
#771

The Flying Foxes are back in town!

G'day Warriors,
Flying Foxes have returned to Dalby. The Grey Headed flying fox is a nomadic fruit eating bat and is endemic to eastern Australia.
The flying fox can weigh up to 1kg/ 2.2 lb with a wing span up to 1 m/ 3 feet.

They are nocturnal but do not use echo locating, they use smell and eyesight to find their food.

From time to time a colony of flying foxes establishes residence along the Myall Creek (of Dalby flooding fame) which is about 100m/ 300 feet from my house.
A small colony of flying foxes has re-established itself along the Myall a bit up from my house closer to the highway. They are constantly calling out during the day. Unless you know better you would think they are birds.

We have had huge colonies here in the past and then, because of their size, they can do a lot of damage to the trees they roost in.
Flying foxes become active at dusk. Through the night it is not uncommon to see them flying around much like birds fly around during the day. By the way, we do have several species of large parrots similar to the size of flying foxes constantly flying around during the day so it is not uncommon to see large "things" flying about.
At one stage we had a lot of palm trees in our yard and the flying foxes loved to eat the fruit from them. Of course that leads to a lot of bat poop around the yard and on the cars.

This video was taken in Dalby, along Myall Creek just near my house. It shows the bats hanging upside down roosting during the day in the trees. Wait for the close-ups.



I believe this video is in Dalby too. It shows the bats flying out at dusk. The video gets better after a few seconds, be patient.
My wife watched the fly-out last night here in Dalby and she assures me there were about three times the amount of bats. I will have to check tonight.



And just for fun, this video of lots of flying foxes is in Ingham Qld a few years ago.



Stay safe
Hooroo, John

PS- I have lost another 2kg for a total loss of 22kg/ 48lb/ 3st 6lb.
I have been dieting for about one year exactly. I had hoped to lose the weight much quicker, but I am afraid I am too fond of my Vodka and Pepsi Max.
I am typing this as I sip my first vodka and Pepsi Max for the day.
15 more kg to go, so by this time next year...

PPS I made about $94 in the past fortnight collecting drink containers. Fortnight (14 days) is a standard unit of time measure used in Australia. Many things are done fortnightly such as being paid.
10/31/20 02:04 PM
#772

Coach West passed away October 22nd. Viewing is at Kalas Funeral Home 6160 Oxon Hill Road, Oxon Hill Maryland 20745 301-567-9424 Viewing Sunday Nov. 8th 2-5 PM contact kalasfuneralhomes.com for additional information.
10/31/20 05:52 PM
#773

Thanks, Bob. Coach West was so important to many of us.
10/31/20 06:05 PM
#774

I had the opportunity to see Coach West and his lovely wife just about every Wednesday at the Clinton American Legion. He never failed to ask about all his former players and students. A true gentle man, and a positive influence on my life.
11/02/20 03:46 AM
#776

G'day warriors,
Just a quick Coronavirus update with regards Australia.

This is the second day in a row that ALL OF AUSTRALIA has had 0 new detected community Coronavirus cases and 0 Deaths.

It looks like after 112 days of "stay-at-home-lockdown", Melbourne has turned the corner.
That gives us a total of 907 deaths which is 35 deaths per million population. Some countries such as New Zealand, Taiwan, and Vietnam have done much better.

If the USA had the same death rate that would be a total of about 11,608 deaths from coronavirus.

I may be able to safely visit my children for Christmas after all!!
My lovely wife is making plans as if it is a certainty.

Stay Safe
Hooroo, John

PS- This bat poop on my car's windscreen is becoming annoying. I went to redeem my drink containers today and could barely see.

PPS- I just found out that my granddaughter (5yo) living in Sydney has a cold so needs to have a coronavirus test before she is allowed back into school. I suspect her teachers are celebrating.



11/04/20 11:12 PM
#777

Update on Coach West

Robert E. West
September 23, 1929 – October 22, 2020

A Life Celebration will take place on Sunday, November 8, 2020, from 2 to 5 pm at the Kalas Funeral Home, 6160 Oxon Hill Rd., Oxon Hill, MD, 20745.

A Private Funeral Service will be held at the Oxon Hill United Methodist Church, 6400 Livingston Rd., Oxon Hill, MD, 20745.

A Private Interment will follow at the Cheltenham Veterans Cemetery, 11301 Crain Highway, Cheltenham, Maryland, 20623.

Donations in Robert's memory can be made to Oxon Hill United Methodist Church.

Obituary with additional details can be found on the Kalas Funeral Home website:

https://www.kalasfuneralhomes.com/.../4373051/obituary.php
11/05/20 08:46 PM
#778

Thanks for the update, Bob
11/07/20 07:48 PM
#779

Houses in Australia

G'day warriors.
For many people in Australia, their goal is to get married, have 2.5 children and own their own detached home on a ¼ acre block with a white picket fence in the front.

There are differences in Australian homes to what I remember in the USA and I think you might find them interesting.

I have never seen a house with a basement.

Very few homes have a second floor.

I have never seen a home with central heating.

A lot of homes have evaporative air c onditioning installed. These are usually installed on the roof and provide cooling to most rooms.

Ceilings are often higher than 8 feet. The ceilings in my home are 10 feet.

Most homes that are not made of brick are elevated off the ground and built on "Stumps." This is to allow cooling breezes to cool the whole house. The elevation varies between a few inches to 10 feet or more. If you can walk under your house it is called a "high-set" house
My home is a "low-set" house and is elevated about 18 inches/ three steps off the ground. The floods just flow right under, so far.

Most roofs are made of metal. Traditionally, corrugated galvanised sheet steel was used. Now there are other choices. Second most popular roofing material is ceramic tile. A roof should be good for 75- 100 years before needing attention. My house is about 60 years old and has the original roof in good condition.

Many homes built after WW2 such as mine used hardboard/Masonite for covering the interior wall instead of plasterboard.

The bathroom and toilet are almost always separate rooms

Most homes are build with one or more verandahs. Overtime these verandahs are often enclosed to create additional rooms.
My house originally had three verandahs, all of which had been enclosed before I bought it. One became a sunroom, One became a bedroom and one became the laundry with a toilet room at the end.

It is not uncommon to move a house to a different location. On two different occasions I have had houses shifted to different locations to live in.

Household voltage is 250V 50 cycle.

This is a high-set house on square wooden stumps in Dalby. The steps lead up to an enclosed verandah which has been turned into a sunroom. The roof is made from corrugated steel. If you look on the roof just to the right of the tree you will see the evaporative air conditioner.
The palm trees in front are to feed the bats


Stay safe,

Hooroo, John

PS When walking you stay to the left
PPS On shopping trolleys, all four wheels caster

11/08/20 05:08 PM
#780

So very interesting about life and homes in Australia. I find these posts excellent reading. Thankyou John.

Dale and your classmate Shirley Ann Johnson now in memory.
11/10/20 12:51 AM
#781

SPEAKING "STRALYAN"

G'day Warriors,

Thank you Dale. I do try to keep my posts interesting and informative. I am glad you enjoy reading them.

While Australians and Americans both talk English, there are some words commonly used in Australia that are different or different in meaning to the words commonly used in American.
Below is a list of the more common words used in Australia that are different to that used by Americans with their US equivalent. Please note that the American word is not the first choice for the following Australian words.

AUSTRALIAN............AMERICAN
Abbotouir..................Slaughter house
Barrack....................To Cheer or Root for
Biro.........................Ballpoint Pen
Biscuit.....................Cookie or Cracker. It is both
Bottle shop...............Takeaway alcohol sales
Bowser....................Fuel Pump at service station
Boot........................Trunk
Bonnet.....................Hood
Duster.....................Blackboard Eraser
Dummy....................Baby's Pacifier
Fair Dinkum..............Truely/ Really/ Honestly
Foot Path.................Side walk
Grazier....................A person who raises cattle or sheep
Queue.....................Stand in line
Lolly.......................Candy
Lucerne...................Alfalfa
Nappy.....................Diaper
Overtake.................Pass- as in driving
Paddock..................Field
Pram......................Baby Carriage
Prawn.....................Shrimp
Property..................Farm
Petrol......................Gasoline
Rubber....................Pencil Eraser
Rubbish Bin..............Trash Can
Rubbish Tip..............Garbage Dump
Rock Mellon.............Cantaloupe
Scone.....................Biscuit
Shopping Trolley...... Shopping Cart
Serviette.................Napkin
Sultana...................Raisin
Toilet......................Bathroom/ Restroom/ Washroom
Torch......................Flashlight
Tram.......................Streetcar
Thongs....................Flip-flops
Utility/ Ute...............Pick-up Truck

There are more, but I think I will leave it there for now.
You will be tested.

Stay Safe,
Hooroo, John

Fun Facts
When filling up with fuel at a service station you fill the car first and then go inside and pay. Who remembers when that was how it worked in America?

Burger King is called Hungry Jacks in Australia.


(sing)"Aren't you hungry for a Burger King/ Hungry Jack's Now"
11/12/20 04:12 PM
#782

Yes John, I do remember those days of putting gas in your tank and paying after! Those were the best of times! I also remember taking the empty soda bottles back for the refund. I actually got to use that money to put gas in my car! Of course that is when gas was only 25 cents per gallon! Oh my, those were the best of times! Thank you for the trip down memory lane!
11/24/20 12:22 AM
#783

CORONAVIRUS UPDATE- AUSTRALIA

G'day Warriors,
Just a quick update.


My state of Queensland (Brisbane) has now gone over 2 months with no new coronavirus cases detected in the community. There are still only 6 deaths in Queensland.
Queensland currently bans people from Victoria, Sydney, and parts of South Australia from entering. The ban on Sydney residents will lift on 1 Dec.

My life is virtually normal and it looks like we will be going to New South Wales to see the "Kids" and granddaughter for Christmas.

Western Australia (Perth), locked its internal borders down tight at the very beginning of the outbreak and have now gone over 6 months with no coronavirus transmission in the local community.

Victoria (Melbourne) finally got on top of their hotel quarantine coronavirus disaster and after a 112 day lockdown they now have had no coronavirus detected in the community for about three weeks.

On the other hand, South Australia (Adelaide) went months without any community transmission and then a couple weeks ago they had an outbreak. 4 cases the first day, 17 the second day and several more for the next few days. The virus had escaped from hotel quarantine of new arrivals to Australia,
The South Australian government, being mindful of how things went south so fast in the Victoria hotel disaster immediately invoked a 6 day hard lockdown to find out just how severe the problem was.
It turns out that one of the people who had tested positive to the coronavirus lied to the contact tracers. This lie was the information that "Broke the Camel's Back" that convinced the government to immediately go into hard lockdown. South Australia then ended the lockdown after 3 days.
Currently, There are a total of 27 cases in this new South Australia cluster with one new case today. This was the only community transmission case detected in Australia today.

Tasmania, the Australian Capital Territory and the Northern Territory continue with no Cases of coronavirus.

FUN AUSTRALIAN FACTS
1. The school year runs from January to December.
2. A ballpoint pen is called a biro because László József Bíró Patented the first successful ballpoint pen.
3. Pencils sold in Australia rarely have an eraser on the end
4. Australia has hundreds of thousands of feral camels (dromedaries) One of the local cultural highlight is the Tara Festival of Culture & Camel Races.

PS- I made $72.50 collecting drink containers last week.
11/29/20 05:59 AM
#784

CHRISTMAS IN AUSTRALIA

G'day warriors.

Christmas in Australia is different to what I was used to in the US.
For one thing it is in the middle of summer so the Christmas meal is usually outside if possible. It is common to have mostly salads with the traditional ham and turkey, often served cold.
It is the end of the school year, in fact the year 12's graduated a week ago and years 10 and 11 finished Friday so they are no longer in school.

This is also the end of the work year. If you work in a job where you might be transferred to a new location such as the military, teacher, police, bank worker, paramedic etc the transfer will usually occur over the Christmas holiday.

Extra curricular activities such as the orchestra, the choir, arts groups, service clubs etc are winding up their yearly activities, having their break up parties and going into recess until the new year when some former members will have moved on and new members might arrive to commence a new year of activities.
There will be many Christmas Break-up parties to attend.
Friday I went to two Break-up parties, one at lunch for the PCYC where I do volunteer driving mentoring and in the evening the Rotary club Break-up and I am not even a member of Rotary. I am sure I will have another 4 or 6 Break-up parties to attend before Christmas finally gets here.

A number of small shops close for several weeks during the Christmas/ New Year period.
If a country is planning on invading Australia, Christmas is the perfect time because most of the military is on leave. No one would likely notice the invasion for several days.

And then there is Boxing Day, the day after Christmas when all the big department stores have huge Boxing Day sales.

FUN AUSTRALIAN FACTS
It is not uncommon for female shop attendants to address customers as "Love" or "Dear" Male cashiers often address men as "Mate".

One thing I found off-putting when I first arrived was that shop cashiers frequently say thank you several times during a transaction. In the US, cashiers normally only said thank you when they handed you your change which signified the end of the transaction. In Australia it is common for a cashier to also say thank you when you hand them your money.
It took me a few times to realise they were actually still going to give me my change.

Hooroo, John
PS I made $80 this week collecting drink containers.




11/30/20 01:04 AM
#785

SPEAKING "STRALYAN"

G'day Warriors,

Well, I am inside for the remainder of the day. The temperature outside is currently 40.8C (105F) and it is not even summer yet! The forecast is for 43C (109F) in two days time. I am certainly glad this global warming is all just a hoax. Just think how hot it would be if global warming were real!!

Australians are "ruthless" when it comes to using diminutives.
In Australian English, diminutives are usually formed by taking the first part of a word and adding an a (long A sound), o (Long O sound), ie or y (Long E sound)

While the form of a diminutive is arbitrary, their use follows strict rules.
For example, a bottleshop is called a bottleo, (Long O sound) and is never called a bottlee or bottlea.
The use of the -ie ending (long E sound), for example in bikie (a motorcycle club member), does not carry a connotation of smallness or cuteness as it would in other English dialects.

Some diminutives are almost always used in preference to the original form.
The following are some of the more commonly used diminutives that shorten the word and use the long E sound on the end

Aussie....................Australian
Barbie....................Barbecue
Bickie or bikkie..... .Biscuit which means cookie or cracker
Bikie......................Member of a motorcycle club
Blowie....................Blowfly
Brekkie, Brekky......Breakfast
Brissy....................Brisbane
Tradie...................Tradesman
Brickie.................. Bricklayer
Chippy..................Carpenter
Sparkey................Electrician
Budgie................,.Budgerigar, parakeet
Bundy...............,...Bundaberg Rum
Chockie................Chocolate
Chockie bikkie.....,.Chocolate cookie
Chrissie, Chrissy.,.Christmas
Ciggie..................Cigarette
Esky....................Portable insulated cooler
Firie..................,.Firefighter
Footy................,.Football
Maggie.............,.Magpie
Mozzie..............,.Mosquite
Pokie.................,Poker machine= slot machine
Postie...............,.Postman or Postwoman
Prezzies..........,..Presents
Rellie.............,....Relative
Sickie.............,...Sick day off of work
Sunnies..........,...Sunglasses
Surfie.................Surfer
Tassie................Tasmania
Tellie, telly..........Television
Tinnie...............,.Metal beer can or small aluminium boat
Truckie..............Truck driver
Uey, Uie.............U turn
Uni.....................University
Veggie...........,....Vegetables
Wharfie............,.Dock worker

You will be tested!

You all stay safe now,
hooroo, John



12/04/20 08:55 PM
#786

CORONAVIRUS UPDATE IN OZ


As I sit looking at the disaster that has currently overtaken the USA, I feel very fortunate that my family and I are safely tucked away here in Australia. It is Saturday morning.

My wife has gone to Brissy for a meeting and then on to the North Coast to visit her sister.

I have already done my 1 hour morning bicycle ride and only collected about 55 drink containers. I'll have to do better this afternoon.

I am currently in the middle of running 60 litres of "Wash" through the still so I thought this would be a good time to update the current coronavirus situation in Oz. First rule of operating a still, NEVER leave an operating still unattended!

Queensland (Brisbane), Northern Territory (Darwin), Australian Capital Territory (Canberra),Tasmania (Hobart), and Western Australia (Perth) continue to be coronavirus free in the local community. The only coronavirus is in quarantine hotels with international arrivals.

As well, after spending 112 days in lockdown, Victoria (Melbourne) has gone over 35 days with no new coronavirus in the community. South Australia (Adelaide) has had no further coronavirus detected for several days and continue to ease restrictions.

Surprisingly, after 22 days of no coronavirus in the community, New South Wales (Sydney) detected coronavirus in a quarantine hotel worker. Genomic testing confirmed the hotel quarantine worker does not have a local strain of the virus. The thought is that it probably came from a US Air Crew member who quarantined there briefly between flights before flying out of Australia. There have been no further cases detected in New South Wales and they also continue to ease restrictions.

There has been 1 coronavirus related death in Australia in the last month giving a total of 908 deaths.

Here in Queensland, every business over a certain size needs to develop and implement a "Covid Safe Plan" before they can open.

For instance, when you go into a hotel (Pub) or restaurant, the first thing you do is sign in or scan the QR code if you have a smart phone and have downloaded the coronavirus APP.

Last weekend my wife and I went out to Tara (Home of the iconic Camel Races) for an art gallery exhibition opening. She had to get free tickets online before we went.

It is normal to have "finger food" served on platters and trays at gallery exhibition openings. However, because of coronavirus and the requirement for a "covid Safe Plan", the food was first placed into a small cardboard "Boat" using tongs and the cardboard boat was handed to you. You could go back for seconds and thirds. Traditionally the food is very nice at exhibition openings and is the main reason I go, not to mention that the beer is often free too.

When we had the PCYC break-up last Friday, it was at a restaurant where they served "Finger Food" on trays. In this instance, everyone had their own individual Mini Tongs which they used to pick the food up off the tray.

There is a big Stock Horse Sale going on here in Dalby this weekend. The Covid safe Plan requires you to download a free ticket to attend. I got one for Thursday, your name, address, phone number and email address and it is sent to your email box with a QR code attached. I did not go on thursday and I doubt I will bother going today or tomorrow.

My wife arrives back tomorrow in time for the Arts Council Break-up at a small restaurant in Bell called Pips and Cherries.I have been there several times, it is quite nice. An old home made over into a restaurant.

I made $83.50 collecting drink containers this week, a record.

This video was posted last week by the Canadian Broadcasting Corporation. It is pretty accurate, however there is at least one glaring mistake. At time mark 0:33 it says; "When the second wave hit in the summer authorities didn't pause, nearly every business in Melbourne was forced to close..."
In fact the Melbourne lockdown started at the beginning of August which is the middle of winter in Melbourne. It is summer in Canada.

And yes, we were very fortunate that all the politicians who were in a position of authority determined that preventing deaths (no matter what the cost) was the most important consideration.





PS The Draconian Measures ONLY applied to Melbourne and then only because they messed up their international quarantine. Everyone else went into initial shutdown for a month or two in March and then things were pretty much back to normal for most people. When you eliminate the coronavirus and have your borders closed, things can pretty much return to "normal"

When a fuse blows in your house, you only replace the burned out fuse wire in the holder. Instead of buying fuses you buy a meter of fuse wire for about 67 cents that will be all you need for the rest of your life. You leave the fusewire card in the fuse box so you can find it when you need it.

Notice that he flips the switch up to turn the electricity off and flips the switch down turns it on.

You can buy a circuit breaker that slips right into the slot the fuse holder fits into, but where is the fun in that? It is much more exciting being outside in the dead of night, preferably in the pouring rain, trying to guess which fuse had blown . Anyway, I have a lifetime supply of fuse wire to use up first. In fact I have two fuse wire cards! They are mentioned in my will.

PS Yes, the fuse blew on my Air Conditioner last night and I was out in the dead of night trying to guess which fuse it was, but it was not raining. Of course all the writing telling what the fuse was for had disappeared long ago so in the end I just waited until this morning and went eenie meenie miny moe. I guessed the correct one on the third attempt.
12/20/20 09:34 AM
#787

This and That

G'day Warriors,

It is late Sunday night. I am mixing and Charcoal filtering some of my 180 proof vodka for the festive season and my wife and her mum (yes, it is spelled and pronounced MUM, not mom) are off to Brissie to visit rellies because we are going to be away for Chrissy- maybe.

Australia is currently in a coronavirus crisis.
After going for more than a month with no community transmission anywhere in Australia, there has suddenly been a coronavirus outbreak in Sydney. There have been about 50 cases detected in the last week, almost all of them in an area of Sydney known as the Northern Beaches. Genomic testing seems to have traced it back to a woman who arrived from the USA in Australia the first of the month and went straight into mandatory 14 day hotel quarantine. They are trying to figure out how it got into the community.
States have started re-closing their internal borders to people from the Northern Beaches or Sydney or New South Wales, it depends on which state. The New South Wales government is starting to impose restrictions on the Sydney area and it is beginning to look like Sydney may be in some sort of lock down by Christmas.
My state of Queensland has put a 14 day mandatory hotel quarantine at the cost of $2,400 on anyone living in the Northern Beaches who wants to come into Queensland. Queensland residents visiting the Northern Beaches area have until Tuesday morning to return or they will end up in the same mandatory quarantine when they return.
The Queensland government also recommends no one visit New South Wales which is where we were planning on spending Christmas with our eldest daughter. So time will tell, this is a developing story and restrictions are, in some instances, changing hourly.

I am off to Toowoomba tomorrow morning to do some last minute Chrissy shopping. Actually my only minutes of Chrissy shopping. I am happy when the Christmas season is over. My wife's birthday was two weeks ago and Christmas is this week. I really struggle when it comes to buying gifts. If a woman already has one nice necklace why do they need another one? Apparently they do- it makes no sense to me.

We have just passed the summer solstice, the longest day of the year. Sunrise today was 4:57 AM. I started my first bike ride about 4:40 AM.
Queensland is the only state on the east coast that does not have daylight savings time in the summer. About 20 years ago we did trial daylight savings time over a several year period, but, as Queensland is predominately agricultural and in the deep north, the farmers found that the change of time confused the cows. Worse, because the sun is so strong here in Queensland, the extra hour of daylight in the afternoon caused the curtains in homes to fade much faster. So it was decided Daylight savings was not for Queensland.
Now, when you fly into Brisbane from one of the other east coast states in the summer, the pilot announces, "We have just arrived in Brisbane, please set your watches back 1 hour and 25 years."

I cash out my drink containers every Friday. Last week I made $71.20 and this Friday I made $90.30. I have not withdrawn cash from the bank in over a month.

Our rubbish tip runs a recycle shop every weekend. There is a large fenced and covered area at the tip where all manner of useful treasures can be purchased at very reasonable prices. I go every weekend now, mainly to check out the bicycles. Children's bikes are typically $5 and adult bikes $10. These are derailleur bikes with 18- 21 speeds.
A new tyre costs $28 or more while an inner tube is $5. You can buy a whole bike with two good tyres and inner tubes for $10 not to mention all the other bits and pieces. I have bought 4 adult bikes so far- one for parts and the other three because they were in such good condition.

I wish every one of you a safe Christmas. There is a vaccine. With any luck, next year this time we will look back at this and just shake our heads.

Hooroo, John

Fun Australian Fact
Bicycles are also called pushbikes. It is now more the older generation. My father-in-law always called them pushbikes.
A friend drove up to the house the other day as I was setting off for a ride and said, "I see you are going for a ride on your pushie." - very Australian.





Notice that the "45" record shown above has only a small hole in the middle, not the large one like American 45's had. The large hole and 45 RPM was to get around Columbia's patents.



12/21/20 07:31 AM
#788

John,

I really enjoy reading your updates about Australian life. It's so descriptive in compact form. You are a really good writer.

Thanks and keep them coming :)

Dale J. for classmate Shirley Ann Johnson in memory

P.S. We are in the dead of winter here in Minnesota, but so far we've had it quite easy as no snow, ground is bare and temps have been above normal, that is about to change next week when temps go well below normal.
12/22/20 05:41 PM
#789

John, Wishing you and yours a Very Merry Christmas and may the New Year bring us all relief from 2020!
Always enjoy your stories. I know we did not know each other well in High School but I love that this forum allows all of us a chance to know each other better! Take care! Merry!Merry!
12/22/20 05:45 PM
#790

Merry Christmas OHHS, class of "64"! May 2021 be a blessed year for all of us!
12/23/20 12:35 PM
#791

I just spoke to Bill's son Rick Rivers. Billys funeral will be on December 26th, 2020 at 11:00 AM. The funeral home is: Johnsons Funeral Home, 31440 Constitution Hwy, Locus Grove, Virginia 22508
01/13/21 02:38 AM
#792

G'day Warriors.

So we ended up going to visit our eldest daughter and her family in New South Wales for Christmas. 4 days at the Nambucca heads Caravan park (Travel trailers are called caravans in Australia). My two daughters are big on camping and both have nice Pop-up Camper vans. My idea of "Roughing It" is a three star motel. Fortunately this Caravan park had some nice "cabins" available to rent and that is where my wife and I stayed. All the comforts of home and much nicer than a three star motel.

Initially my mother-in-law was coming with us, but with the outbreak of coronaqvirus in parts of New South Wales she decided to remain in Queensland with another of her daughters who lives about 1 hour from New South Wales. We dropped her there on our way.

To re-enter Queensland required a border pass which we applied for on line and we had printed out in the caravan park office. $4,004 fine for making a false declaration on the border pass. As we had not been to any "Hot Spots" in New South Wales we were allowed to re-enter without quarantining. It took about 30 minutes to cross the border, cars in single file going past the border checkpoint with border passes displayed in the front window. We were waved through but some cars had been pulled over for further inspection.

Last week my daughter and grand daughter flew up to Brissie to spend the week. My wife went down and picked them up at the airport and then visited rellies in Brissie before coming back home. The original plan was that the daughter would spend a couple days here and then the three of them would go to the Gold Coast to Sea World and other tourist attractions Friday morning.
But then a cleaner at one of the Quarantine hotels in Brisbane contracted the more contagious UK version of the Coronavirus and everything changed. Brisbane was put in an immediate 3 day lock down while contact tracers traced her path through the various suburbs of Brisbane testing and quarantining people who had any contact with her.

This cleaner had been everywhere while she was contagious.
Everyone who had been in Brisbane during a certain time period which included the the day my daughter flew in was required to quarantine "in place" during this time. $1,200 fine for anyone breaking quarantine.

So my wife, daughter, and grand daughter did not go to the Gold Coast on Friday. They stayed home and we had a good "Family time" together. We all went bicycle riding together a number of times and my daughter even got up at 5am two mornings in a row to go out with me collecting drink containers.
After the 3 days there were no further community coronavirus cases in Brisbane and the stay at home quarantine on Brisbane was lifted. Masks are now compulsory in Brissie when outside your home.
They headed off for the Gold Coast Tuesday morning.

So far, Queensland has had no further community transmission with the state death toll still at 6

FUN AUSTRALIAN FACTS

In many parts of Queensland, fire fighters carry their own fire hydrant. Fire hydrant connectors are often below ground level, usually off the side of the road in a sunken metal box. The metal covering to the ground level opening is painted yellow.
A blue reflector is in the middle of the road with a yellow arrow head pointing to the side of the road the connection is located. Past the metal opening, often at the property line, is a flat yellow metal marker with FH on it. The Fire Hydrant connector is in a line between the reflector and the metal marker.



01/14/21 11:37 AM
#793

John, I thoroughly enjoy your postings and look forward to them. They brighten up these dull days at home. I definitely need to make another trip to the library to get some new books. Since it's winter here in the Chicago area, there's not much going on outside other than taking a long walk. Please continue to keep us informed on your escapades and on the idiosyncracies of Aussie life. Bless you and stay safe.
01/16/21 05:34 PM
#794

G'day Waqrriors,

Thank you Margaret. It does make me happy that several members of this forum find my posts interesting.

DIMINUITIVES

A few posts ago I posted about the Australian predilection to shorten words and add a long E or O sound to the end of the word. In that post I gave examples of some of the more common words that are shortened with the long E sound added to the ending.
These are some of the more common words that have the long O sound added.

abo- aborigine- considered offensive
aggro- aggressive
ambo- ambulance driver- paramedic
arvo (short a sound at the beginning with a silent r)- afternoon
Avo- avocodo (long 'A' at the beginning)
bottleo- bottle shop- off licence alcohol sales
Briso- Brisbane- one of the few diminutives that can end in long E or long O
derro- poor person from derelict
doco- documentary
garbo- garbage collector (r is pronounced)
journo- journalist (r is pronounced)
kero- kerosene
muso- musician
preggo/ preggers- pregnant
rego- vehicle registration/ license plate
roo- kangaroo
s'arvo- this afternoon (silent r)
Salvo- Salvation Army
servo- service station- petrol station (the r is pronounced)
smoko- morning or afternoon work break - blue collar.
veggo- vegetarian, never a vegetable. Vegetables are veggies

FUN AUSTRALIAN FACTS

The letter R is usually not pronounced if it is in the last sylable unless it is followed by a vowel sound. Therefore an r at the end of the word is almost never pronounced, it usually makes the short a sound (ah)

Water= wa-da.
dollar= dolla
better= betta
butter= butta
poor= paw
teacher= teacha
torque= talk

It is not common to have hot dogs for a backyard barbie, instead you cook sausages which are raw ground beef or pork in a casing. These sausages are often called 'snags'


snags on the barbie...........snags ready to eat- do no remove the casing


Hamburger meat is called 'mince'

'Bangers and Mash'= sausage with mashed potatoes

Traditionally, if you buy a hamburger in a shop it come with sliced beetroot (beet) from a tin (can).

Hooroo John

PS I only made about $66 this week collecting drink containers. There was rain and it was cool



01/17/21 12:29 PM
#795

Like so many others, John, I enjoy and look forward to your posts. Keep 'em coming!
Hooroo!
Diana