Oxon Hill High School


Class Of 1964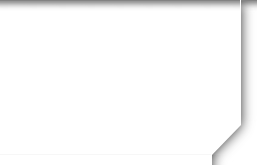 Message Forum
Welcome to the Oxon Hill High School Message Forum.
Hello Fellow Clippers,
Post your messages to classmates here. Think "Bulletin Board" (your message is seen by everyone). The message forum is an ongoing dialogue between classmates. There are no items, topics, subtopics, etc.
Forums work when people participate - so don't be bashful!
Click the "Post Response" button to add your entry to the forum.
Give it a try - experiment. If you have questions please let me know and I will try and answer them. I am also learning as I work this site.
08/02/18 04:17 PM
#592

When we pick up somebody and they have an animal, the police will take the animal to the local shelter. Then the police will come to the hospital and give the patient written instructions on the location of the shelter and how to pick up their pet. The animal will not be destroyed or put up for adoption.
08/02/18 05:48 PM
#593

I the pleasure of calling Nancye this afternoon and she sounded well, going through a trying and difficult time but in good spirits. We had a nice talk. She was interested in getting together for lunch with anyone in the area from our good old Clipper days. Contact her if you can meet her for lunch, she expects to be in the area for a few more weeks.
08/19/18 12:43 AM
#596

My wife and 2 of her sisters just returned from three weeks in Italy flying Emirates Airlines. There was a free zip-up cloth pencil case with several different small items in each seat on the aircraft as a promotional give-away for everyone.
When they arrived back to Brisbane a number of the cases were just left in the seats. My wife asked if she could have some of the extras, and the flight attendants said they could have as many of them as they want- please take them. Apparently the cases left in the seats are thrown away at the end of the flight and not used again.

So my wife arrived home the following morning with four extra Emirates pencil cases to use as gifts as the need arises. She started going through each case to be sure what was in each one and one seemed particularly full. It ended up containing an Australian Passport, $50 and several other personal items. Fortunately the person had filled out the immigration entry card so we had her phone number.

My wife immediately called her and the woman answered her phone with "you have found my Passport"
Unfortunately she had just gotten off the phone after spending all morning cancelling her brand new passport that we now had in our possession.

There must be a lesson to learn.



10/11/18 01:58 PM
#597

This was posted by the Class of '65. My brother Jim Todd sent it to me since Bonnie was in his class.

Hello Classmates - I talked with Bonnie Williams Harry yesterday and she let me know her husband of almost 50 years and a fellow OHHS '63 classmate passed away on October 1, 2018.

Memorial Service for Alan Harry will be Octboer 13, 2018 at 11:00am.

905 Frederick Road - Catonsville MD 21228

Reception immediately following Memorial Service at Matthew's - 1600 Frederick Road Catonsville MD 21228
10/23/18 12:03 AM
#598

Great seeing Susan Russ Bauman and Chet Wright at our Naval Academy 50th reunion last weekend!
11/28/18 04:14 PM
#600

Today, November 28, 2018, would have been Don Kester's 73rd birthday. He was one of the oldest in the class of '64 (if not the oldest) and the contributions he made to us and the world will always be remembered and will affect future generations. Rest in peace, Don, on the Great Clipper Ship in Heaven! You will always be in our hearts! Jane Y P.S. This is one of Don's last entries:

Donald Kester posted a message. Apr 25, 2017 at 7:20 pm (He died less than a year later on March 20, 2018.)

I'm finding that this "getting old" business is wearisome. Have to keep reminding myself that "I'm not 60 any more". Still enjoying a very full-time job helping my clients - and hopefully some more - with their money challenges and opportunities. A 1913 house provides many projects for the weekends. If anyone wants a now native guide to Pittsburgh or hints on restaurants while passing through, please find me. Hope that all reading this are well and that those gone rest in peace.
01/20/19 10:58 PM
#601

The Class of '64, according to available information,

lost 5 wonderful and precious classmates in 2018:

Bob Misdom

Don Kester

Eloise Bowden Nisbet

Dorothy Bailey Cook

Jerry Curtis

We are blessed to have had them in our lives and, especially, during a formative time in life! The Class of '64 has many beloved classmates on the great Clipper Ship in Heaven and, in their memory, let's care for each other here, keep in touch, pray for one another, count our blessings, and share the joys we have had with others, WHILE WE CAN!

I hope many classmates will be at our 55th Reunion to share, hug, and remember OHHS!

God bless and GODSPEED! Hugs & love, Jane
01/21/19 03:25 PM
#602

thank you jane for the tribute to our fellow Clippers. unless you plan on living forever(i don't) please make plans to catch up with classmates in Oct. at our 55th reunion. see you there!
01/22/19 05:17 PM
#603

We try to make the best of the time we have.

Dale J. for Shirley Ann Johnson (Best)
01/22/19 06:52 PM
#604

I should look at the posts more often. Thank you Jane for posting the names of our passed classmates. We mourn the loss of all of them. I wish health and happiness for all of our Clippers. I am thankful to have survived the Big C - at least for now. May 2019 bring you all to come to our next reunion.
01/24/19 12:25 AM
#605

Yes, I suspect most of us are into "Extra Innings" now.
01/24/19 12:37 PM
#606

Good way to put it, John.
01/24/19 03:51 PM
#607

gee, i was hoping we hadn't reached the 7th inning stretch yet.
01/26/19 09:32 PM
#609

Ah, the Joy Boys! Ed Walker and Willard Scott.
I never listened to them on radio, however I had a good friend in High School who listened to them all the time and would continually sing their opening ditty.

http://www.thejoyboys.com/sound/short1.mp3

He never sang the cymbal crash at the beginning though.
01/27/19 11:47 AM
#610

Jane, thank you for reminding us of those we lost last year. Blessings - Grace
01/27/19 11:59 AM
#611

That great old Eddie Leonard's jingle Is particularly meaningful to me! When I was a disc jockey on WPGC, I played that jingle hundreds of times. Certainly you remember "Good Guy Jumping Jack Rabbit!". Yep, that was me, 10 AM to 3 PM, late 1969 through early 1970. I also had the pleasure of working with one of the Joy Boys of Radio, Ed Walker (he was blind). When Willard Scott went to NBC in New York to be The Today Show weatherman, Ed moved from WRC to WLMD where I was on the air as "Steve Alexander". Ed was as fine a gentleman as I had ever met. My radio days also included WEEL, WHMC and WPIK; as "Tony Mann". All a blast! So, I bought three other radio stations, built them up over 15 years and sold them. Those great old radio days have enabled me to be pretty good at "name that tune". Oh, did I forget to tell you that I ran into Janis Joplin at Woodstock? That's another whole story for another time. All of this because of an Eddie Leonard's sandwich shop jingle! Got a run now honey bunny, it's good guy jumping jack rabbit on color radio WPGC with a six pack of hits from the dial with a smile, where good guy Harv Moore, the boy nextdoor, is the man in the morning, woo let's go! (Play Born to be wild)
01/27/19 09:23 PM
#612

There was also Harden and Weaver and The Car Guys. You don't need pictures to see what you're hearing. Harden and Weaver's lawyers were Sandbar, Quagmire, Flostsom and Jetison. Back when we were kids I believe WMAL had a half hour of comedy around 11:30 at night. Dad would set his radio to shut off when the show was over and crank up the volume for all to hear. From that half hour I grew very fond of the radio comedians especially The Bickersons.
01/28/19 01:42 PM
#613

Remember the five minute TV show Sam & Friends? Forerunner of the Muppets. Puppets mouthing popular songs of the time. "Sam and Friends, brought to you by -- Esskay!"
03/08/19 10:26 AM
#614

Larry Humm

I received a call the other week from Rick Custis letting me know that Larry Humm has past away from a heart attack.

He was living with his wife in Beliza.

I know that he was in our class but not sure as to why he's not in the yearbook or did not gradulate with us.

Maybe someone can solve the mystery of this.

Jean
03/10/19 02:11 PM
#615

So sad to know about Larry. I remember him well. He was such a fine guy. Condolences to his friends and family. Rest in peace old friend.
03/15/19 08:30 PM
#616

| | |
| --- | --- |
| From: | Patricia Brown Lackey |
| Email: | |


I saw the notice for the OHHS64 reunion in the Washington Post with your contact information. I want to let you know that my brother, George Michael Brown, died April 16, 2013 of cancer. He will no longer be among your missing. Thanks, Patricia Brown Lackey, OHHS65.