Oxon Hill High School


Class Of 1964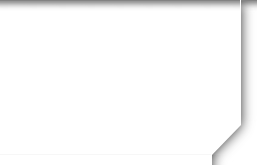 Message Forum
Welcome to the Oxon Hill High School Message Forum.
Hello Fellow Clippers,
Post your messages to classmates here. Think "Bulletin Board" (your message is seen by everyone, so please be careful and discrete about what you share or say.
There will no political posts allowed. This is just for old friends keeping up with each other and any and all political posts will be deleted as soon as they are noticed.
Pleasedon't share any personal information about anyone else without that person's permission.
Give it a try - experiment. If you have questions please let me know and I will try and answer them. I am also learning as I work this site.
| | | |
| --- | --- | --- |
| | | |
06/15/20 08:52 AM
#697

Yes, Cecil Trollinger, I do remember the Ocean City trip and that it was the worst sunburn I ever had. Good times My other graduation memories are similar to others...the heat, and the party at the barn. I was at graduation with my parents and sister and still have pictures of Laurie Monahan, Karen White and Barbara Linton, taken by my car after the ceremony.
06/15/20 10:46 AM
#698

Oh Linda! I would love to see you post those pictures of graduation!
06/15/20 07:36 PM
#699

It's coming back to me now, I remember Gus Perrotta sat in on drums at the Barn party. I think he could have had the drum job if he wanted it. After two beers that is about all I remember.
06/15/20 08:25 PM
#700

Don......you don't remember me bailing you out of jail in Upper Marlboro and sneaking you back into your house through the back door?

Dave
06/16/20 11:19 AM
#701

That was you? Did you step on my fingers as we were leaving?
06/16/20 12:29 PM
#702

The unofficial Senior Party on the evening of June 10, 1964 was held at the Temple Hills American Legion Barn.

$2.00 entry fee as I recall. All the draft beer you could drink (2 cups in my case). Music by Rock n Roll Legend, Linc Wray and The Wraymen! I once read where Neil Young says one of his lifelong regrets is that he never got to see Linc Wray perform live. So all of us who were there that night have that going for us!

I know I've told this story before, but I'm used to repeating myself, so deal with it. We're old! Linc and I bonded that night. I didn't get to sit in with the band like Gus Perota or the Wraymen's future bass player, our classmate Elwood Brown. But I did talk to Linc during a break and told him how great he was. He then shook my hand and said, "Thanks Cat!" How cool is that Neil Young!

I tried to get that nickname to stick,but nobody would agree to call me "Cat" ever m again,,,except Mac Walters, who has always sort of hero worshiped me.

Anyway those are my memories of graduation 1964 and I will treasure them as long as I am able.
06/16/20 03:01 PM
#703

I was there. I have the program! I don't remember the heat, who I marched with, or what came after. Was i unconscious? I moved to Virginia beach the next day.
06/17/20 12:48 PM
#704

Cy, you crack me up! That Lacey story is hilarious. I wonder what he had in his soda cup?

I'm still hung over from the barn party!

Hope everybody is safe and sound! Take care Clippers😎❤️
06/17/20 12:55 PM
#705

Hey Bill, I know cool when I see cool and therefore you are cool😎. Anybody who got to shake the hand of Linc Wray is designated as super cool cat!
06/17/20 02:36 PM
#706

Yes, Bill Bass is my hero. He is the coolest CAT that ever walked the halls of Oxon Hill High School. If I live to be 100, I could never be as cool as the CAT.

After seeing all the posts about the party at the Barn I have been wondering how a venue like that could have a party and openly serve beer to underage kids. I do not even remember being there but there is a lot of things about the sixties that I do not remember.

I do remember hearing about the class of 62 having a graduation party with a band called, "8 Screaming ------" Does that ring a bell with anyone?

Thanks for remembering my name CAT and stay cool.
06/17/20 04:11 PM
#707

Someone's father brought the keg and later some official of the American Legion said it would have to go which was probably a good thing but not appreciated by us at the time.

BTW Carnahan was just kidding about bailing me out. Even I could hold two beers!
06/17/20 04:51 PM
#708

High praise indeed from two great guys-Steve and Mac. Much appreciated and forwarded to my grand children as documented proof that somebody other than me thinks that I was once cool. I hope they do not suspect a bit of sarcasm.

I heard that Lacey and Teddy Meyers put the Barn Celebration together, but that might just be sub-urban legend. I also heard that the PG Police actually closed the party down, but that was way past my bedtime.

One last question for Mac-are you still seeing Marie Osmond? Sadly Morgan Fairchild and I are no longer an item. Long story...
06/24/20 12:26 AM
#709

Australia had it's first coronavirus death in over a month today bringing the total death count in Australia to 103 deaths

A quick update on the coronavirus in Australia.

While the Australian mainland is about the same area as the USA, there are only six states + the Northern Territory and the Australian Capitol Territory (Canberra) which is similar to Washington DC. Just like in the USA, there is a federal government which is located in Canberra and each state and territory has it's own government as well.

As in the USA, it is the state and territory governments that each decide what to do in their own state concerning the coronavirus. Unlike in the USA, all of our governments have worked very closely together with the sole aim of limiting deaths and getting the coronavirus under control. So while the governments have all broadly agreed on the steps to take, some states have done things that other states have not done and not all states are doing the same thing at the same time.

Our international borders are still closed to all travellers other than Australian residents and citizens.

Everyone entering Australia is still taken directly to 2 weeks hotel quarantine from their port of arrival.

Several states and territories have closed their borders to interstate travellers including Queensland which is the state I live in.

For all practical purposes the coronavirus has been eliminated from the general community in several states and territories, including queensland.

Queensland still has a total of 6 deaths to coronavirus and we have gone for a number of days with no detected new cases from the community. There have been a few lately from travellers in quarantine. There are currently 2 active coronavirus cases in Queensland, both travellers in quarintine.

Contact tracing has been BIG in Australia. There is massive time and effort put into contact tracing and testing. Everyone who is diagnosed with the coronavirus is interviewed to determine where they have been and who they might have come in contact with so those people can be contacted and told to self- isolate for two weeks. This has made a HUGE difference in limiting the spread of the virus.

Several times ads have appeared on the TV advising that coronavirus had been detected on a particular airline flight number and requesting anyone sitting in specific seats should self-quarantine for 14 days, often with the added information that most affected passengers had already been contacted.

About 4 weeks ago my brother-in-law's wife was contacted by the health dept and told she had been in contact with someone who tested positive with the coronavirus and had to self- isolate at home for 14 days. She is fine.

The Federal government has recently released an App that you can download onto your smart phone to help contact tracing. I do not have a smart phone otherwise I would have downloaded it.

As each state slowly re-opens, there has been an outbreak of new community coronavirus cases in the state of Victoria (Melbourne). 19 new cases in Victoria yesterday and 20 today. The State government has flooded the area with testing stations and are doing a huge amount of testing. There is talk about closing down some neighbourhoods.

Thankfully they are a long way away from me.

I keep track of the coronavirus numbers in the USA and can only shake my head in disbelief.

One statistic I find very sobering- While the USA has 13 times the population of Australia, the USA has over 1000 times the number of deaths.

PS- I am now riding my bicycle 2 hours and about 23km each day.

PPS- Queensland has a 10 cent deposit on most drink containers less than 1 litre (glass, plastic, metal, and cardboard). I collect these containers as I ride my bike each day. I have gotten between $6.90 and $13.50 each monday when I redeem them.

As I said to one kid at the skateboard park, "I am getting rich"
06/24/20 11:58 AM
#711

So sad to hear. His daughter Melissa worked in Baltimore City government at the same time I did and through her I made brief contact with him about ten years ago. He was the same great guy he was when we knew him.
06/26/20 01:50 AM
#712

Mr. Krafchek was overwhelmed as a first year teacher, but we were so well-behaved that he made it through. He was truly a good teacher, wonderful man, and kind-hearted person! (Sorry that Covid-19 was the cause.) He lived behind my house (on Panorama Drive) with a family friend on Oxon Hill Rd., across from Dennis, as Cy wrote. Mrs. Ferguson had empty bedrooms from grown kids moving out! He really was a joy and like a son to her.

Nancye Schuman Sweet has moved to Salt Lake City a few blocks from her daughter, Danielle (Dani), son-in-law, Dave, grandkids: Emma, 23 & married, Hattie, 21 & in college, Liam, 18 & just graduated HS, Tessa, 16, and Bonnie, 13. Her address is:

Mrs. Nancye S. Sweet 310 East 10600 S Unit 127 Sandy, UT 84070-4819

Cell Ph.: 385-326-8925

She still owns her louse in Henderson, NV, outside of Vegas, and needs to sell it--$$$$. She has had a terribly emotional last few years with her son and the court issues/cases drag on and on.... It is, in my opinion, beyond cruel and heartless the things her son has done to her and she may never get back the 6+ figures of money he has taken from her. I've known him since he was 1 and, if anyone fits the definition of a sadistic, heartless, etc., individual.... I cannot write what he would do to little animals when he was a young teen and what he did to his dad.... He spent time in a reform school before he graduated high school because of what he did to his father; I know because I went with Nancye to visit him on one of my trips back East from Oregon! No one could ever imagine the life and stress Nancye has been through since our graduation. I played the piano for her audition at MD.U for a music scholarship, WHICH SHE GOT, but she never was able to go to MD.U. because her mother moved out that summer (to be with her "friend") and Nancye had to stay home, get a job, and be there for her little brother in elem. school since her father played in the Marine Band (the President's own), at Watergate, and in orchestras at the museums, etc., and was often gone nights. It is heart-breaking to know the first baby (Donna Michelle) she and hubby, Don Sweet, had lived less than 15 days.... Nancye also took care of Don, a jewel of a man who was 20 years older than us, at home when he was dying from cancer. (He died days short of Nancye being able to get the extra So. Sec. $$ as the surviving spouse.) And it goes on and on. Nancye did not let folks know the situations she dealt over the years--she kept on that happy face-- but the stress--terrible hurt, pain, etc., has taken great toll on her. And the toll on her is still going on now! Her memory is not good and she has various health issues. This is FYI only!!!

If you could send her a birthday card--even if it is late--she will be thrilled! Please be upbeat and positive--give her happy things to think about--how you are, your kids/grandkids, etc., and she will be able to read the cards over and over.

Nancye and I have always enjoyed being less that 24 hours apart in age (she's older than I am--te-he) and both of us being born in the Nation's Capital/District of Columbia/Washington, D.C.--if we can still call it that!! :( make it very special!

I pray that you and yours are safe and well and that our Lord has all of you in His hands, next to His heart! Love & hugs for my OHHS '64 dearest ones! Jane/Janie Y.



07/01/20 03:09 AM
#713

Biggest Fast Food Chains in the World 1971 - 2019 (Stores)




07/07/20 09:29 PM
#714

A CORONAVIRUS UPDATE FROM THE ANTIPODES

G'day warriors,
I will start this post with a quick update on New Zealand.
New Zealand is a small island nation with a population of about 5 million and is located a couple thousand km off the east coast of Australia. It's history is quite similar to Australia, settled by the British about the same time as Australia was with a similar type government etc
When the Coronavirus struck this part of the World the New Zealand government decided to completely eliminate the virus from their country.
They closed the whole country down hard for a number of weeks and at this point in time, they only have cases in managed quarantine with a total of 22 deaths
Eventually the country reopened coronavirus free, with no restrictions. Life has resumed as normal in New Zealand.

Now onto Australian.
The state of Victoria is in crisis and I will get back to it after a quick description of the rest of Australia. All the rest of the states and territories in Australia continue to be coronavirus free in the general community.
My state of Queensland re-opens it's border with New South Wales, South Australia and the Northern Territority July 10.

My volunteer driving instructing resumes this coming Monday and at the moment I am looking forward to it again. If coronavirus appears in Queensland again things may change.
Orchestra rehearsal resumes on 23 July and I am looking forward to that too.
All shops are open, and pubs and restaurants are open with some restrictions. Professional footie (Rugby League and Aussie Rules) are playing a reduced season in empty stadiums, but it is televised with canned crowd noises that are really well done.

On to Victoria.
Victoria and particurlarly Melbourne never got to a point where there was no coronavirus in the community. Everyday there would be a dozen or so new cases that they could not pinpoint a source for..Apparently there was a huge problem with the hotel quarantine system that resulted in a number of community coronavirus cases being spread from quarantine

Things came to a head last week with continually increasing numbers of new cases in the community and the Victorian government did a locked down of a number of Melbourne suburbs and did blitz testing in these suburbs. This resulted in the Victorian government doing hard lock downs on a number of public housing towers with no one leaving for at least 5 days
Yesterday was the final straw with about 107 new cases. At that point the Victorian government locked down all of Melbourne for six weeks and New South Wales closed it's borders to Victoria.
Queensland does not share a border with Victoria, but no Victorian cars will be allowed into Queensland. Anyone flying into Queensland from Victoria will be required to go into a self-funded 14 day hotel quarantine.
There is a feeling that Victoria may have acted too late in locking down and everyone is now holding their breath, hoping against hope that the coronavirus has not escaped from the Melbourne area in any large numbers which would necessitate another whole country lock down.

Hooroo, John

PS The below video is a current news clip about Victoria's problem,
The man speaking is the Victorian State Premier which is like the state governer in the USA
ADF= Australian Defence Force- the military




07/25/20 07:28 PM
#715

G'day Warriors,
Just a quick update on my situation. I will post a more in-depth report concerning the coronavirus in Oz in a few days.

I continue to slowly lose weight. In the past 9 months I have lost about 20kg/ 3 stone 2.1 lb/ 44 lb.
I am still riding my bike 2 hours a day for about 22km. It gets easier and easier. I have not felt so good in a very long time.
As I said to my doctor the other day, "I haven't fallen off the bike dead from a heart attack yet so my heart must be OK." But just in case, I never carry my wallet with me when riding my bike.
I am getting very good at fixing flat tyres. There is a thorn called a bullshead that has vicious spikes and they are all over in the grass and even on the road. I have had two flat tyres in the last four days.
So far I have found an ipad, 2 credit cards, a small 3/8" imperial and metric socket set, and a truck air filter. I turned in the ipad and the 2 credit cards. I kept the socket set and air filter.
I am making about $9 a week collecting drink bottles from the side of the road for their 10c deposit.

Addition: I just arrived back home having completed my 2 hour bicycle riding for the day. I also have another flat tyre. That makes 3 flats in 5 days. Fortunately I fixed all my spare inner tubes yesterday so it will only take about 15 minutes to have it fixed.
I also picked up 24 drink containers for the day. $2.40!

Queensland still remains coronavirus free in the general community and things have opened up in Queensland quite a bit. The Queensland state borders have re-opened. There are still some limits in restaurants and pubs. My life has pretty well returned to normal, not that our initial lockdown a few months ago was particularly onerous.
I have recommenced my volunteer driving instruction with young people to help them learn how to drive and get their required 100 hours driving. I typically drive about 3 hours a day now .
Orchestra practice starts next Thursday. We will be practising for a childrens concert. A list of music we will be playing was sent and I am disappointed.
Note: in Australia practice is the noun and practise is the verb.

Magpie season has started early this year, about a month early. Magpies often attack people who are near their nest during nesting season. I have two magpies that attack me from time to time .
It sometimes seems that every living thing in Australia tries to kill you.

Watch to the end of the video to see what a magpie attack can be like.

Hooroo
John





PS It is state law that you must wear a helmet when riding a bicycle

Sometines cable ties sticking out of your helmet deters magpies

Person- Woman- Man- Camera- Wombat






07/26/20 07:59 PM
#716

hahahahaha haha! I could not understand a word he said in the first half of the video. The rest - I got. "Bloody hell, mate." Love your updates.

Janeen
07/27/20 12:47 AM
#717

G'day Janeen,
he is talking a local Australian accent/dialect called Strine.
Steve Irwin and Paul Hogan spoke Strine.
Strine is the Strine word for Australian

To translate the first part of the video,
He rides up and says:
"How's it goin' there mate?
I'm marty (or perhaps Marta) from Marty's Out Back Adventure.
Come across another native species up here- magpie- swoopin' season let's go check it out."

At time point 16 he says:
"Right- gettin' into enemy territory here
Magpie Attack Straya (Australia) Edition- where is he"

At time point 31 I think he says:
"Got me in the bloody ear the bastard"

The rest I think it is fairly understandable.

I am glad you enjoy my updates.

Hooroo
John

07/28/20 04:08 PM
#718

Thanks for the interpretation. It was fun to watch. Stay safe and enjoy the autumn days.

Janeen
08/09/20 12:03 AM
#719

Australia and the coronavirus- What went wrong.

G'day warriors,
I have just finished my 2 hours of bicycle riding for the day and thought this would be a good time for a coronavirus update.

Australia came so close to getting this right.

As you might recall, in my last update about a month ago I said that all but the state of Victoria was coronavirus free in the community and the Victorian government had decided to put Melbourne in a "soft lockdown". That didn't work as hoped, so last week Melbourne was put in a 6 week "hard lockdown", basically stay at home and only one person from each household is allowed to go out for no more than an hour to buy essentials. Essentials that are allowed to remain open for shoppers include pharmacies, grocery stores and bottle shops.

So what happened to Victoria and in particular Melbourne that prevented them from eliminating the coronavirus to begin with like all the rest of the states and territories? It was apparently the hotel quarantines that caused the problem.

Australia closed it's international borders early with only Australian citizens and permanant residents allowed to enter. Everyone entering Austrlia was immediately taken to a hotel for 14 day mandatory quarantine paid for by the state they arrived in. Each state government was responsible for running the quarantine in their own state.
Every state except Victoria gave the responsibility of supervising the hotel quarantine to the state police and department of health officials in their state.
Victoria hired private security firms to run the quarantine program in Victoria with minimal state supervision. So Victoria ended up with a bunch of kids with minimum intelligence being paid minimum wage with minimum/ no training or idea what they should do, with no "adult" supervision and limited health department oversight running this very important quarantine program where you knew there was corona virus.

Apparently some of the women in quarantine traded sex for being allowed out of quarantine to go shopping and etc. Then, besides shoppers (and etc) becoming infected from these women leaving quarantine, some of the young security people became infected and spread the coronavirus through their extended families during illegal family get togethers.
And before anyone realized what was happening, the genie was out of the bottle and could not be put back in.
On July 7 when Melbourne first went into soft lockdown there was a total of 107 coronavirus deaths in Australia. There are now a total of 295 deaths with 17 of them being added just today. The total increase in deaths were in Victoria.
Many of the deaths are in aged care facilities.

Queensland (The state in which I live)

About four weeks ago Queensland had just re- opened it's internal borders with the other states, and shortly after, Queensland re-introduced border controls preventing anyone who had been in Melbourne in the previous 14 days from entering Queensland.
During this time three young women living in Brisbane decided to fly to Melbourne for a weekend of shoplifting and illegal partying. So, after being booked by the Victorian police for organizing an illegal party in Melbourne, they then flew back to Brisbane, transiting through Sydney in New South Wales which still had an open border with Melbourne and lied on the Queensland border entry form and said they had not been to Melbourne. Of course, as luck would have it, two of these three women became sick with coronavirus.
The first morning after these women had been discovered by Queensland authorities, during the daily state government TV coronavirus update, the police commissioner talked about these women and how they had set out to lie and knowingly and with intent falsified their border declaration and that one of the women was not cooperating with police. You could tell the police comissioner was not amused and said as much saying not cooperating was not acccepatable and going to trial for knowingly falsafying their border declaration was certainly in the immediate future of these three women.
Later that morning, the news said that all three women were now cooperating with authorities.
It turns out that the maximum penlty for what they did is 6 years in prison. I suspect that had something to do with their sudden decission to cooperate.

So the chase was on- these women had been everywhere imaginable in Brisbane and the surrounding area. It was unbelieveable all the places they had been, it was as if their whole goal from the time they arrived back in Brisbane until the present was to infect as many people as possible.
One of the women was a cleaner at a school.

There was a massive contact tracing program launched and numerous testing sights set up with thousands of tests performed daily and numerous close contacts being required to self isolate for 14 days.
There were several more coronavirus cases identified from contact with these women, but there have been no new cases in Queensland for the last two or three days so everyone is cautiously optimistic.

Queensland has since closed it's borders to everyone from Victoria and New South Wales.
Queenslanders wanting to re-enter Queensland from these states are now required to fly into Queensland and immediatly go into a self-funded 14 day hotel quarantine.

Everyone stay safe

Hooroo,
John

08/09/20 05:13 PM
#720

Thanks for the update. Here in Maryland, we are coming along, but have no idea when we will be virus free. Needless to say, our national leader is not much of a help. Hope the elections bring good news.
Be well,

Janeen
08/09/20 06:13 PM
#721

Good updates. Here in Virginia Beach we're not doing very good - it seems we have one third of the daily increases for the state. Major problem is the beach - visitors are still coming from out of state and filling the boardwalk and beach with no social distancing. I too am concerned about the upcoming election. News today was concerning for all of us - he wants to mess with our Social Security:( I hope you all did well with the latest storm - unfortunately I think we have many more to come. Thank goodness for our whole-house generator!