Oxon Hill High School


Class Of 1964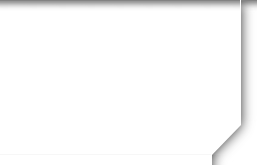 Message Forum
Welcome to the Oxon Hill High School Message Forum.
Hello Fellow Clippers,
Post your messages to classmates here. Think "Bulletin Board" (your message is seen by everyone). The message forum is an ongoing dialogue between classmates. There are no items, topics, subtopics, etc.
Forums work when people participate - so don't be bashful!
Click the "Post Response" button to add your entry to the forum.
Give it a try - experiment. If you have questions please let me know and I will try and answer them. I am also learning as I work this site.
06/27/18 01:04 PM
#580

Voted I went to Anacostia High School before transfering to Oxon Hill
06/27/18 02:47 PM
#581

I voted too!!!👍🏻👍🏻👍🏻
07/18/18 02:00 PM
#582

Having trouble with loss of Don (Kester) and Weezie...know they're with the Lord and I know we'll all be together in good time. Already struggle with "D"--meds help little and now with 2 concussions (on the job teaching in Newport News Public Schools--getting Botox shots, more meds, and workers' compensation along with retiremen/SS/etc., for what happened to me--bad effect on thinking porcess--no helmet!!!), which are very bad on the brains of "older " women. Have lots of friends here but they don't know my history like Don and Weezie did. Have a M.A. in counseling so know what can be done but my life is run by the migraines from PCS (post-concussion syndrome). Never had headaches before...pain is no problem but cannot leave house to drive/function with a migraine.Spend days/weekends in the house with the dogs--for which I am so thankful! Feel so useless. Terrible for an extrovert! Ideas?
07/19/18 11:02 PM
#583

I'm so sorry, Jane. I am sure this is tough for you, but remember that God is not finished with you yet. He still has work for you to do and has given you a very special Spiritual Gift. The gift of Mercy and caring for others. Find whoever is the next person in need of your love and compassion. Work on it when your own Migraines allow and never give up. There is always someone who needs your help, even if it just is a card of encouragement, or a visit or whatever you are able to do for them. I love your special heart for people. <3 Dottie
07/20/18 11:15 AM
#584

Jane, I'm sorry you are going through a hard time. The advice I would give you is the same that Dorothy Thomas (Conner) gave you, and she said it beautifully. You definitely have a spiritual gift for caring for others. Mary Ellen Kendall Vandenberg & I are both signed up for the Oct 23rd class luncheon at the National Harbor because we will both be vacationing in the DC area that week. Would love to see you there if you are up tomaking the trip.
07/24/18 05:20 PM
#586

Jane,

Sorry to hear about your struggles. May your great spirit and God's presence be a source of strength to you during these hard times. I have, we all have gone through such times and I know how difficult they can be...or have been in my own life. May the love and support of your friends, the love of the Lord and the faith deep in your heart sustain you. One day at a time and know you are being thought of and receiving love and support by many. You can always count on your fellow Clippers to stand on the deck with you, especially in the midst of stormy seas. De Profundis...As the Psalmist says in many of the Psalms "Out of the depths we cry unto the Lord." My faith is that He hears our cries. Also in Oscar Wilde's great writing in De Profundis the great quote is "Where there is sorrow there is holy ground."
07/24/18 08:32 PM
#587

MaryEllen Kendall (Vandenberg)

John,

So you are why Potomac and Anacostia lost to Victory and Valor! We'll try again next year.

ME
07/26/18 04:17 PM
#588

Jane, will pray for your improvement and recovery!
07/27/18 09:18 AM
#589

Jane, so sorry for your difficulties. I know where you are coming from. All of the posts ahead of this are beautifully stated. I will add to that to try to think about how greatful you are to have had such dear and wonderful friends for so long! I will never stop missing Marie Miller, but I stay positive with the greatfulness that she was an integral part of my life. The headaches are a major problem. My daughter dealt with hers for years and then they finally found a better med for her and she now has far fewer. GOD loves you and so do we!
07/27/18 07:15 PM
#590

I did think that Potomac and Anacostia were particularly appropriate names for the eagles considering they are located in DC.

Other appropriate pairs of names did pop into my mind.
The first pair of names, also based on the fact that the Eagles are located in DC was Tyrone and Tyshona.

Another pair of names, based on the Trump connection was Taco Van and Re-fried Beans
08/02/18 03:02 PM
#591

IS ANYONE NEAR LEESBURG, VA? Nancye is in Leesburg to check on her house which has water damage from the storms a week+ ago. She is alone, with her therapy puppy, and has been having chest pains which sounds like angina to me. She has a rental car but cannot remember how to get around Leesburg. She's in an old hotel which is in the center of the town of Leesburg. She has no one to go to for help/assistance. I am truly concerned but cannot make the trip from Hampton now. Is there anyone closer who can call and check on her, perhaps have lunch/dinner with her, etc.? My biggest fear is that she'll collapse and be taken to a hospital and won't have a contact # and the puppy, Chloe, might be taken to a pound. Her cell # is 702-809-7764. Her son, David Donovan (he legally changed his name from Sweet to Donovan), lives in Wash. state and his # is 425-249-3964. My # is 757-265-9946; cell is 757-503-0625. I cannot stress how serious this is but Nancye pretends that her health issues are nothing--they truly are serious but she doesn't want to bother anyone. Can you help? Thanks! Jane
😥
08/02/18 04:17 PM
#592

When we pick up somebody and they have an animal, the police will take the animal to the local shelter. Then the police will come to the hospital and give the patient written instructions on the location of the shelter and how to pick up their pet. The animal will not be destroyed or put up for adoption.
08/02/18 05:48 PM
#593

I the pleasure of calling Nancye this afternoon and she sounded well, going through a trying and difficult time but in good spirits. We had a nice talk. She was interested in getting together for lunch with anyone in the area from our good old Clipper days. Contact her if you can meet her for lunch, she expects to be in the area for a few more weeks.
08/19/18 12:43 AM
#596

My wife and 2 of her sisters just returned from three weeks in Italy flying Emirates Airlines. There was a free zip-up cloth pencil case with several different small items in each seat on the aircraft as a promotional give-away for everyone.
When they arrived back to Brisbane a number of the cases were just left in the seats. My wife asked if she could have some of the extras, and the flight attendants said they could have as many of them as they want- please take them. Apparently the cases left in the seats are thrown away at the end of the flight and not used again.

So my wife arrived home the following morning with four extra Emirates pencil cases to use as gifts as the need arises. She started going through each case to be sure what was in each one and one seemed particularly full. It ended up containing an Australian Passport, $50 and several other personal items. Fortunately the person had filled out the immigration entry card so we had her phone number.

My wife immediately called her and the woman answered her phone with "you have found my Passport"
Unfortunately she had just gotten off the phone after spending all morning cancelling her brand new passport that we now had in our possession.

There must be a lesson to learn.



10/11/18 01:58 PM
#597

This was posted by the Class of '65. My brother Jim Todd sent it to me since Bonnie was in his class.

Hello Classmates - I talked with Bonnie Williams Harry yesterday and she let me know her husband of almost 50 years and a fellow OHHS '63 classmate passed away on October 1, 2018.

Memorial Service for Alan Harry will be Octboer 13, 2018 at 11:00am.

905 Frederick Road - Catonsville MD 21228

Reception immediately following Memorial Service at Matthew's - 1600 Frederick Road Catonsville MD 21228
10/23/18 12:03 AM
#598

Great seeing Susan Russ Bauman and Chet Wright at our Naval Academy 50th reunion last weekend!
11/28/18 04:14 PM
#600

Today, November 28, 2018, would have been Don Kester's 73rd birthday. He was one of the oldest in the class of '64 (if not the oldest) and the contributions he made to us and the world will always be remembered and will affect future generations. Rest in peace, Don, on the Great Clipper Ship in Heaven! You will always be in our hearts! Jane Y P.S. This is one of Don's last entries:

Donald Kester posted a message. Apr 25, 2017 at 7:20 pm (He died less than a year later on March 20, 2018.)

I'm finding that this "getting old" business is wearisome. Have to keep reminding myself that "I'm not 60 any more". Still enjoying a very full-time job helping my clients - and hopefully some more - with their money challenges and opportunities. A 1913 house provides many projects for the weekends. If anyone wants a now native guide to Pittsburgh or hints on restaurants while passing through, please find me. Hope that all reading this are well and that those gone rest in peace.
01/20/19 10:58 PM
#601

The Class of '64, according to available information,

lost 5 wonderful and precious classmates in 2018:

Bob Misdom

Don Kester

Eloise Bowden Nisbet

Dorothy Bailey Cook

Jerry Curtis

We are blessed to have had them in our lives and, especially, during a formative time in life! The Class of '64 has many beloved classmates on the great Clipper Ship in Heaven and, in their memory, let's care for each other here, keep in touch, pray for one another, count our blessings, and share the joys we have had with others, WHILE WE CAN!

I hope many classmates will be at our 55th Reunion to share, hug, and remember OHHS!

God bless and GODSPEED! Hugs & love, Jane
01/21/19 03:25 PM
#602

thank you jane for the tribute to our fellow Clippers. unless you plan on living forever(i don't) please make plans to catch up with classmates in Oct. at our 55th reunion. see you there!
01/22/19 05:17 PM
#603

We try to make the best of the time we have.

Dale J. for Shirley Ann Johnson (Best)
01/22/19 06:52 PM
#604

I should look at the posts more often. Thank you Jane for posting the names of our passed classmates. We mourn the loss of all of them. I wish health and happiness for all of our Clippers. I am thankful to have survived the Big C - at least for now. May 2019 bring you all to come to our next reunion.