Oxon Hill High School


Class Of 1964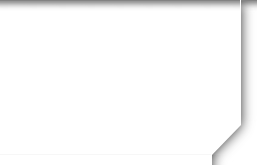 Message Forum
Welcome to the Oxon Hill High School Message Forum.
Hello Fellow Clippers,
Post your messages to classmates here. Think "Bulletin Board" (your message is seen by everyone). The message forum is an ongoing dialogue between classmates. There are no items, topics, subtopics, etc.
Forums work when people participate - so don't be bashful!
Click the "Post Response" button to add your entry to the forum.
Give it a try - experiment. If you have questions please let me know and I will try and answer them. I am also learning as I work this site.
05/02/18 09:38 PM
#557

Sorry that Eloise has had such a difficult struggle over the last couple of years. It was such a joy to see her at the 50th reunion. She was so happy visiting with everyone. I remember a playdate with her when we were very young and being fascinated with her beautiful goldilock's curls. Thanks Jane for keeping us connected with Eloise these past few years. Rest in peace dear Eloise.
05/22/18 02:32 PM
#558

I'm glad that the orginal class picture is posted by our names. I definitely recognize almost everyone. Sorry to our members/friends/ class mates who have been missing lately. Sad to see anyone leaving us so quick. The journey on Earth is a quick one.

Fred Cresce
05/22/18 06:43 PM
#559

I am asking for prayers for Nancye Schumann Sweet. She has been having numerous health issues lately and passed out Sundy evening, 5/20, while washing dishes. Her son, David, is visiting her but he was in the guest bedroom and didn't come out for a few hours only to find Nancye on the floor. She was taken by ambulance to the hospital and is wearing a heart monitor now. Her son has to go back home to Wash. state on Thurs., 5/24, and Nancye will be alone. Susan Russ Bauman and I would love for Nancye to come and live here in the Tidewater/Hampton Roads, VA., area and be near us-- who love and would care for her. I could get her in with my PCP like I did for Eloise. With Nancye's other issues, I am very concerned about her being alone in her house in NV. Thanks, beloved Clippers, for caring about each other like we do! Hugs, Jane
05/22/18 11:01 PM
#560

Thanks for the update Jane. I will call Nancye again tomorrow.
05/23/18 12:21 PM
#561

Hope Nancye is feeling better soon. Thoughts and prayers.
05/23/18 05:06 PM
#562

Praying for Nancye.
05/24/18 09:27 PM
#563

Sending thoughts and prayers to Nancye. Feel better soon.
05/28/18 01:44 PM
#564

Hoping and praying for Nancye's recovery soon! Please us posted and thank you Jane for the updates.
05/29/18 06:51 PM
#565

I hope she will be ok. It is not good to be alone and with a health problem.

Dale j. for Shirley Ann Johnson (Best)
06/17/18 10:07 PM
#567

Awesome, John! It's always wonderful to make a difference in people's lives and I think you're doing it for everyone on the roads and walking nearby! (Just try to add a "Clipper ship" to your shirt so you can explain your "roots" to those down under! ) I'm proud "tuba" a Mr. J's band kid with you!!! Hugs from Hampton,Virginia, the longest continuous English speaking town/city in America, Jane P.S. Brag about your American heritage, John! :) The 10 Oldest Cities in the United States (below #4, 5, 6): 04--1610: Hampton, Virginia: Hampton, Va., began as Point Comfort, an English outpost established by Capt. Christopher Newport, (the city of Newport News, VA., and Christopher Newport University in NN, VA., named for him) who founded nearby Jamestown. Located at the mouth of the James River and the entrance to the Chesapeake Bay, Hampton became major military outpost after American Independence. Although Virginia was the capital of the Confederacy during the Civil War, Fort Monroe, founded over 400+ years ago, was Union. Hampton is the longest continuous English speaking city in America. 05--1610: Kecoughtan, Virginia: Jamestown's founders first encountered the region's Native Americans at Kecoughtan, Va., where the tribe had a settlement. Although that first contact in 1607 was largely peaceful, relations had soured within a few years and by 1610, the Native Americans had been driven from the town and murdered by colonists. In 1690, the town was incorporated into part of the larger town of Hampton. Today, it remains a part of the larger municipality. 06--1613: Newport News, Virginia: Like its neighboring city of Hampton, Newport News also traces its founding to the English. But it wasn't until the 1880s when new rail lines began bringing Appalachian coal to the newly founded shipbuilding industry. Today, Newport News Shipbuilding remains one of the largest industrial employers in the state, producing aircraft carriers and submarines for the military.
06/23/18 07:53 AM
#568

MaryEllen Kendall (Vandenberg)

Dear OHHS Friends,

For each of the two previous seasons, I have submitted Potomac and Anacostia for consideration in naming the Washington, DC eaglets. This year those two names were actually selected as a pair for the final vote. These two eaglets, DC 6 and DC 7, being raised by the First Lady and Mr. President in the National Arboretum, are nurtured by those rivers, and symbolize the Nation's Capital along with its successful endeavors to clean the American Eagles' habitat. Potomac and Anacostia would be perfect names. Please vote in the naming contest by clicking: https://www.eagles.org/vote-for-your-favorite-names-for-dc6-dc7/ June 27th is the deadline. This is my first ever political campaign. Being retired has many luxuries! Family and friend votes would be appreciated also. Let's load the "ballot box"!

ME
06/23/18 06:39 PM
#569

Ballot Box Stuffing- What a great idea!
The perfect pass-time for us now that we are in our declining years.

I have already voted twice.

VOTE EARLY
VOTE OFTEN
06/24/18 08:51 AM
#570

Voted! That was even easier than the mail-in response.
06/24/18 09:51 AM
#571

MaryEllen, staying true to my families Chicago heritage I asked my great grandfather if he would vote for you and he agreed. He suggested I ask his neighbors too. They didn't answer so I took that as a yes. Good luck, Jim
06/24/18 12:51 PM
#572

Go MaryEllen! Tomorrow is the deadline. ME's names are the best! Go vote!
06/24/18 02:32 PM
#573

Done. Potomac and Anacostia. Good luck!
06/25/18 02:55 PM
#574

Done! Sounds like good names to me.😊
06/25/18 06:59 PM
#576

Born in Anacostia, sailed the Potomac. Great idea. Thank you MaryEllen for Taking the lead. Done
06/25/18 08:52 PM
#577

Voted last night. Thanks Mary Ellen!
06/26/18 02:11 PM
#578

Great job ME! Voted 3 times in last two days! It's the Chicago Way!
06/27/18 10:23 AM
#579

Terrific names, ME! So thrilled you came up with them! My family lived in Anacostia when I was born--Allen Payne's lived in the same building and we played in playpens together!!!--and I sent years watching activity on the Potomac from our house on Panorama Dr. which was perpendicular to the Potomac. Hope you win! Hugs!
06/27/18 01:04 PM
#580

Voted I went to Anacostia High School before transfering to Oxon Hill
06/27/18 02:47 PM
#581

I voted too!!!👍🏻👍🏻👍🏻