Oxon Hill High School


Class Of 1964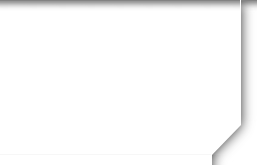 Message Forum
Welcome to the Oxon Hill High School Message Forum.
Hello Fellow Clippers,
Post your messages to classmates here. Think "Bulletin Board" (your message is seen by everyone). The message forum is an ongoing dialogue between classmates. There are no items, topics, subtopics, etc.
Forums work when people participate - so don't be bashful!
Click the "Post Response" button to add your entry to the forum.
Give it a try - experiment. If you have questions please let me know and I will try and answer them. I am also learning as I work this site.
03/20/20 08:59 PM
#659

John, so happy to read you and the family escaped being hurt during the killer brush fire season. Can you believe, John it has been more than 5 years since you and I shared some stubbies at a Sydney pub and challenged each other over our OH careers? How time moves on indeed!
03/21/20 05:57 PM
#660

Hi Jeff,

Thank you.

I was thinking about that time just the other day. So that was five years ago.
The last afternoon, after your group left, my daughter came and picked me up at the hotel (in my car) and we went and watched two "international" women's softball games she had found out about.

A Japanese Rep squad was touring Australia and they were playing some "Friendly" games against one of the Sydney Softball Clubs that afternoon.
The Japanese Pitchers were very strong and pretty much controlled the games. Their number one pitcher was an American woman, and she was virtually unhittale. She only pitched a few innings to keep things interesting.
03/21/20 09:17 PM
#661

An everyday trip to Woolies for toilet paper.

I would like to point out that all the combatants in this video are "new Australians"




03/22/20 12:18 PM
#662

Probably moved there from the USA, lol
03/22/20 07:26 PM
#663

they must have a family of thousands.
03/23/20 04:10 PM
#664

An American friend living in Spain sent me this timely quote:

Life Mantra

"Learn to enjoy the times when things slow down, and it seems like nothing is happening. The Universe is slowing down for you to nurture yourself, learn, and prepare for when things start to move again." Camilla Sacre-Dallerup www.zeneme

Be well. Take care. And keep in touch.

Toujours, Sylvia
03/24/20 02:53 PM
#665

Serendipity




03/29/20 06:35 PM
#666

Parrot hoarding toiletpaper




04/04/20 06:40 PM
#667

G'day everyone,

In this time of hoarding toilet paper and tins of corned beef, I was sent this rather interesting video that I will share.





PS I know it may come as a shock to a number of people watching this, but you and I fit into the Grandma and Grandpa catagory
04/05/20 11:23 PM
#668

or, shudder, put a great in front of grandmother or grandfather!!
04/08/20 10:50 PM
#669
04/10/20 01:02 AM
#670
04/12/20 11:02 PM
#671

The Easter Bilby
04/14/20 09:50 PM
#672

Australia and the coronavirus

G'day everyone,

Our Government acted relatively early to contain the coronavirus and limit deaths. To date there are 6400 confirmed cases and 61 deaths in the entire country. No one in Australia died from Covid-19 yesterday.
As a comparison, on a per capita basis, if Australia had gone the route the USA took, we would have had about 154 deaths yesterday and at this point there would have been about 2000 total deaths.

Most of Australia's deaths came from overseas travel. For example, 18 of the 61 deaths came from one cruise ship that returned to Sydney a few weeks ago. Another large source of deaths have come from aged care facilities. Several Aged Care facilities have had multiple deaths.

Australia's borders are closed to all but Australian citizens and permanent residents. People who do return are put into compulsory 14 day quarantine.
Many people are scrambling to return from overseas. In some instances groups of Australians have been able to charter flights from places like India. No doubt, as these people manage to return to Australia, more death will return with them.

The state of Queensland has closed it's state borders to all but essential travel such as interstate trucks, emergency workers, etc.
This Easter, the entire country went on "lockdown". Only local travel to local shops etc was allowed. NO going visit someone in another town. In Queensland, the penalty for breaking this lockdown was $1300. There were about $1,000,000 in fines issued for breaking the Easter lockdown in Queensland.

The closest Coronavirus cases are about 50 miles away and they all came from cruise ships. One of the people has died and one has recovered and a few more are still somewhere in between.
No known coronavirus cases are here in Dalby

Every morning I go on my bicycle ride at dawn and then visit the supermarkets to see what the specials are.
As well as the "high street", we also have a small shopping Mall. About half the shops are closed.
I spend the rest of the day working around the yard and watching TV

The daily driving to help young people learn to drive and get up their hours that I used to do and the orchestra I play in are both in recess until further notice. I suspect neither will start up for at least 6 months.

These are the latest restrictions in place as part of the Australian government's emergency response measures to the Covid-19 outbreak

Remain indoors
In general, no more than two people can be in public together, unless they are part of the same household. Weddings and funerals have separate limits (see below).
All over-70s are "strongly advised" to stay at home, as well as those over 60 who have a chronic illness, and Indigenous people over 50.
Social distancing- stay at least 1.5 meters distance from other people when out and about.


Banned or closed
Registered and licensed clubs, licensed premises in hotels and pubs, casinos and night clubs
Cinemas and entertainment venues
Auctions and open house inspections
Personal services such as beauty therapy, tanning, massage and tattoo parlours (but not physiotherapy)
Outdoor and indoor markets
Amusement parks and arcades, and indoor and outdoor play centres.
Galleries, museums, libraries and swimming pools
Gyms, boot camps and indoor sport venues
Public playgrounds, outside gyms and skateparks

Restricted
Hairdressers and barbers can continue but must strictly manage social distancing with at least four square meters per person. Originally a 30-minute time limit per customer was also imposed, but this rule was lifted on the 26 March
Restaurants and cafes can offer delivery and takeaway only. Food courts in shopping centres may also only offer takeaway
Weddings restricted to five people – the couple, the celebrant and two witnesses.
Funerals are generally limited to no more than 10 people, but on 26 March states and territory were given the power to make exemptions in special circumstances
Visits to houses are subject to the same rules as public gatherings.

Remaining open
Shopping centres and other shops not specifically told to close, including bottle shops (bottle shops are "Off License" alcohol sellers)
Medical centres
Pharmacies

I have found this website very informative

https://www.worldometers.info/coronavirus/#countries

Everyone take care

Hooroo,
John
04/15/20 04:41 PM
#673

A great song..."1946". David Peterson sings, "The Baby Bloomers were a blooming". That would most of the Class of 1964. Click on the link to enjoy a look back at 1946.
04/18/20 11:48 PM
#674

Thank you, Bob!
04/23/20 05:24 AM
#676

An Interesting Morning Ride

G'day everyone,

I usually set off on my morning bicycle ride a bit after dawn but before sunrise. This morning I left home about 6:10. There is very little traffic at that time.
I typically pedal up 2 blocks, cross the main highway and continue up to the top of the high street. I then visit the parking lots of all the Supermarkets (3) and ride randomly around the commercial area before I cross the infamous Myall Creek that floods every so often and makes the worldwide news. I then head out of town on the highway towards Toowoomba. I do not go very far.
I typically turn around at the library/ Move theatre and head back home.

That is what I did this morning. I was about 2 blocks from home when I noticed a bit ahead of me a woman walking in the middle of the road going in the same direction I was going. I was the only traffic on the road. It is not common for people to walk in the middle of the road (even in Australia) so she did attract my attention.

As I got closer I could hear she was shouting. I did not turn left and go home but continued straight ahead to see what was up. By that time, she had stopped in front of a house and was screaming for the F...ng bastards and C..s to come out and give her the $1,000 they owed her.
And she stood in the middle of the road, continually screaming obscenities at the house wanting her $1,000.

Now it was not quite 7am yet and I was pretty sure the other people living on the street would not be happy being woken up that early in the morning by a woman standing in the middle of the road screaming obscenities at their neighbour, so not surprisingly, the police showed up within about 5 minutes.

The last I saw, two police men and a police woman had her sitting on the "footpath" (sidewalk) talking to her. I went home.

No idea what the outcome was, perhaps they took her home.

Hooroo,
John

PS If this had been America, she probably would have pulled out a gun and shot the place up.




04/24/20 09:45 PM
#677

God Lord man! How can you stand all the excitement?

Cheers

-dc
04/25/20 01:29 AM
#678

G'day David,
yep, things can sure get pretty exciting around here.
Of course the fact that no one is likely to pull out a gun and start shooting everyone in sight does temper the adrenaline rush somewhat.
Unbelievably, I found an I-pad on the side of the road yesterday morning during my bicycle ride. It still worked.
I took it home, had breakfast and then rode up to the police station and turned it in. Someone had already reported it missing, they had left it on the tailgate of their "ute" (pick-up)

Things are pretty slow with the current lockdown.
Fortunately, our country's leaders did not think the Coronavirus would magically disappear, so instead of taking critical medical advice from their gut, they consulted medical experts. The results are, with a total of 80 coronavirus related deaths, Australia is currently one of the safest places in the world to be. We have a coronavirus related death rate of just 3 deaths per million population (the USA is 158 deaths per million).
The state of Queensland, with a population of 5 million, has had 6 deaths total. 5 of the 6 deaths were returning passengers from cruise ships.

Maryland, with a slightly larger population of 6 million has had 798 deaths.

No one closer than 90km from here has died from the Coronavirus (they had returned from cruise ships) and there are no known cases of Coronavirus anywhere near here.
All the Cruise ships have docked two weeks ago or more and I suspect the increasing number of deaths originating directly from returning cruise ship passengers will soon be finished.

One other statistic I find really telling is the "Closed cases- Cases which had an outcome."
Australia has had 5,437 people recover and 80 die- a 1.5% death rate.

The USA has had 110,432 people recover and 53,193 people die, a 32% death rate.

We are very lucky.

Be Safe

Hooroo,
john

04/25/20 01:14 PM
#679

2,722 cases, 70 deaths in PG County. The most in any county in MD.
04/26/20 12:43 PM
#680

Please stay safe everyone......especially those who live in PG County. I have two brothers living in Clinton, but they are doing well. I live in Arlington, VA so probably am a bit safer. All the Honor Flights for 2020 have been cancelled and the USO Lounge at DCA Reagan has been closed for over a month so I have a lot of time on my hands.

Please note; the Virginia Medical Reserve Corps (VAMRC) is looking for medical and non-medical volunteers...if anyone is interested and available. I hope to start volunteering (VAMRC) and help pass out meals in one of two Arlington motels to clients quarantined due to exposure or test positive.

Take care and stay well.
05/06/20 07:48 AM
#681

G,day everyone,

This staying home has certainly increased my cardio fitness.
Every morning I am off on a 40+ minute bike ride. I can now pretty much pedal constantly for most of the 40 minutes.
I then usually go for one or two more rides during the day when I get bored.
I installed a small computer on my bike yesterday and this morning I rode 7.8km/ 4.8 miles. Then through the day I rode for another 43 minutes and about 8.2km.
I do not think I have been this fit in 40 years.

I spent the last two days making vodka. Alcohol is quite expensive in Australia. I made a pot still with a doubler from two pressure cookers and a bit of copper tube.
I initially run the Distillers beer/ wash through the still and doubler and then run the output of the doubler one more time through the still without the doubler for triple distilled vodka. It comes out of the still the third time at about 90% alcohol/ 180 proof.
I then mix water to reduce it to around 30% which is a bit weaker than what you buy. I set it aside to age for at least two hours before drinking.
I went into a "bottle shop" (Off Licence) yesterday to check the price of vodka. I have not been in a bottle shop for ages. To my shock, the cheapest 700ml bottle of vodka (about a fifth) cost about $35! A 700ml bottle of my vodka costs around $2 to make.

I have just set off another 60 litres of "wash" to ferment for next month's run.

Everyone stay safe

Hooroo
John

05/12/20 09:22 PM
#682

John....if you're able to distill some 90-100 proof sour mash bourbon, you may have a customer.

Cheers,

Dave
05/17/20 10:30 PM
#683

G'day "Warriors"

"Transition to Greatness"

An in-depth explanation of "Operation Warp Speed"





You all stay safe

Hooroo
John