Oxon Hill High School


Class Of 1964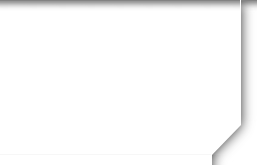 Message Forum
Welcome to the Oxon Hill High School Message Forum.
Hello Fellow Clippers,
Post your messages to classmates here. Think "Bulletin Board" (your message is seen by everyone). The message forum is an ongoing dialogue between classmates. There are no items, topics, subtopics, etc.
Forums work when people participate - so don't be bashful!
Click the "Post Response" button to add your entry to the forum.
Give it a try - experiment. If you have questions please let me know and I will try and answer them. I am also learning as I work this site.
| | | |
| --- | --- | --- |
| | | |
04/20/17 03:53 PM
#446

Coach Crescenze had a profound influence on my life as a young man, which still carries on today in many ways. Playing basketball for him for three years, painting on his crew for 5 or 6 years, I spent a lot of time with the man. There are many, many memories, but first one that came to mind when I heard of his passing was this.

It was on a monday morning before classes started, we had lost to DeMatha 58-54 on Friday night. (They were the number one rated team in the entire US, at that time). I was standing at the railing on the balcony overlooking the gym floor, just staring and thinking of the game. Coach walked up and stood next to me, he didn't say a word for two or three minutes, he just stood there with me. Finally he said " you know something YOUNGSTER, sometimes winning isn't about the final score, but how you played. I was never so proud of any team I ever coached, including the winners, as I was of you guys Friday night, thank you for that".

I have thought about that morning many times in my life, and what a great lesson it was. Thank you, Coach Crescenze. Rest in Peace.
04/21/17 04:22 PM
#447

Nick,

Not only was DeMatha ranked number one over Power Memorial then headlined by Kareem Jabar but DeMatha was 28-1 that year and won the national championship. My fading memory tells me that DeMatha beat Power Memorial by 4 points in 1964. My fading memory also tells me that only one team got closer than 4 points to DeMatha. That gym was shaking like an earthquake. You guys did a great job.
05/15/17 08:44 PM
#448

Sallie Waddell Williams shared the following information...

Looked up some teachers. Didn't get a chance to finish but found two. They had lengthy obituaries and the articles noted their connection to OHHS so I've got the correct ones.

Richard A Nicodemus

DOB: 1932

DOD: 7 April 2012

Arthur W. Kirkland

DOD: 9 April 1986 (published in the Washington Post) Retired 1975 as Principal of Belair Jr High. He had been the Vice Principal at Suitland and Oxon Hill High Schools.
05/16/17 09:06 AM
#449

What did John Nicodermis teach? Was it English?
05/16/17 05:40 PM
#450

He taught History and English as I recall, He was bald one year and over the summer grew a whole head of hair. That made him look 10 years younger and he was a dynamic teacher, and I enjoyed his classes!!
05/17/17 12:11 PM
#451

thoroughly enjoyed Mr. Nicodemus' World History class in 10th grade. Years later(30+) he lived in my neighborhood with his much younger wife who had been one of his students. he had long since retired, but she was still working. He did remember me and asked about some of his ballplayers from baseball.
06/30/17 07:25 PM
#452

Just a reminder about the Florida Luncheon. Save the date, January 20th, Radisson Resort, Orlando/Celebration, Kissimmee, Fl 34747 (they are giving us a special rate on a select number of rooms if you want to stay over). you can email me at: mholmberg@aol.com for more information or a registration form. It should be fun!
07/13/17 03:17 PM
#453

URGENT PRAYERS NEEDED FOR ELOISE! I got a text yesterday, 7/12/17. from her oldest son, Jamie (who lives in Norfolk, VA., and who makes decisions for her) that she was bleeding internally again and they were going in (again). This would be the 7th surgery since Jan., 2017--Eloise has been in the Sentara Vascular/General Hospital in Norfolk, VA., since then !!! for the thoracic and abdomenal 6 cm.+ aneurysms. The surgeries have NOT gone well. Jamie texted yesterday that they might have to take one of her legs. I hadn't heard anything, so I texted him today @ 1 P.M. and he called me back. He said there was a meeting with all of her MDs this morning and, essentially, Eloise is dying...her poor little body cannot take any more and her kidneys are giving out. They don't know how long she will last--days or weeks. He said he thought it would do her good to hear my voice even though she cannot respond. They, of course, are not telling her this. It is too late in the day for me to go now--the traffic over the bridge-tunnel from Hampton to Norfolk is deadly and we are having the hottest day so far this summer/with advisories to stay home, etc., and sitting in the car in the heat without GPS isn't my idea of a bright idea + I'll be an emotional wreck seeing Weezie with tubes all over her body and I really didn't want to have that picture of her in my mind....

I'll go in the morning. Please pray for Weezie to go home to our Lord and her mother. Thank you all. Love, Jane
07/14/17 04:19 AM
#454

Our prayers are with her and with you and her family as well.
07/14/17 07:32 AM
#455

My prayers are with you Jane, God Bless you, I'm so sorry for you, your son sounds like a great son and is taking very good care of your situation God bless him.
07/14/17 08:10 AM
#456

My thoughts and prayers during this very difficult time. I can relate to what the family is going though now.

Dale Johnson for Shirley Ann Johnson (Best)
07/14/17 01:32 PM
#457

thank you Jane for keeping us updated on such sad news. Eloise will always be in my prayers as well as you Jane.
07/14/17 02:30 PM
#458

Prayers for Eloise and her family at this difficult time. Thank you Jane for keeping us informed about Eloise. Wish things could be better for her.
07/14/17 04:34 PM
#459

Jane, thank you for the update on Eloise and your faithfulness of your friendship. I will be keeping her in my prayers and you and your devotion to her. I wish I lived closer. Please keep us informed.

Love,

Jo-Ann Ellison Sykes
07/15/17 06:05 PM
#460

Prayers for Eloise and her family.
07/15/17 07:37 PM
#461

Eloise is the kindest person you could know. We go back to elemintary school. My prayers for her comfort always. Thanks to you Jane for keeping us posted.
07/19/17 03:35 PM
#462

I also remember Eloise from Elementary school....her beautiful long hair in ringlets.....I am so sorry to hear of the pain and suffering she has experienced. Thanks Jennie (my freshman roomie) for keeping us informed. I will pray for her and her family. Those of us that have our health are so fortunate.
08/20/17 09:19 PM
#463

Monday's eclipse won't be much different from an experience I go through each and every day of retirement. Early in the afternoon, I put on an eye mask and collapse onto my couch. In the sudden darkness, I enter the "path of totality" where insects start chirping, animals are confused, and ghosts speak to me. The experience is always mystical.

Thirty minutes later — 10 times longer than your puny solar eclipse — I wake up and life is bright again and glowing like a promise.

By not racing to South Carolina, I will save myself many hundreds of miles of driving, a few cheap motel rooms, lots of bad food, and maybe even a clogged commode or two. Just to be on the safe side, however, I will delay my nap on Monday and shoot arrows at the moon to make it stop eating the sun.

I might be lazy, but I'm not stupid.
08/29/17 03:39 PM
#464

Nzncye Schumann Sweet with her eldest granddaughter, Emma, and her fiance', Jaden, in Provo, UT, on 8/27/17 before their wedding on 9/1/17.
08/29/17 03:46 PM
#465

Eloise is still in Norfolk, VA., Sentara Hospital where they are taking blood samples every weekday. Everyone has to wear a gown, etc., to go in her room...I'm not sure she recognizes people. I just don't know if I can bear to see her like that...I would rather remember her when she was living with me ande we had such great times together. She's been in that hospital since Jan. 4, 2017....: Please keep her in your prayers. Hugs, Jane
08/29/17 07:58 PM
#466

Thank you for the update. Prayers will continue!!
09/21/17 12:45 PM
#467

Just a message from the FL luncheon group. Here's hoping all the Floridians and snow birds made it through hurricane Irma. We might need the luncheon in January to reconnect and tell our storm stories!
09/27/17 07:20 AM
#468

Marjorie Daniel Ledford

Funeral October 6th 10:00-12:00

Lee Funeral Home - Ownings

8200 Jennifer Lane

Owings, MD 20736

Website: http://leefuneralhomes.com

This is what is posted at this time.
10/20/17 05:29 PM
#469

The time for the Forida luncheon is fast approaching. If you are a full or part time Florida resident, or want to visit our state in January; please join us on January 20th, 2018 at the Radisson Resort, Orlando/Celebration, Kissimmee, FL 34747. Luncheon reservations should be made by November 3rd. Pleae email Mary Corrieri Holmburg at mholmberg@aol.com or Linda Grayson Latona at linda@latonas.com for information and a registration packet.

Special rates are available for overnight accommadations for members of OHHS class of 64, and reservations are made directly with the hotel.

HOPE TO SEE YOU JANUARY 20TH!
10/21/17 12:13 PM
#470

hi gary pennifill looking to come to theluncheon in jan 20