Oxon Hill High School


Class Of 1964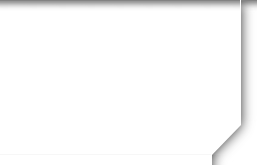 Message Forum
Welcome to the Oxon Hill High School Message Forum.
Hello Fellow Clippers,
Post your messages to classmates here. Think "Bulletin Board" (your message is seen by everyone). The message forum is an ongoing dialogue between classmates. There are no items, topics, subtopics, etc.
Forums work when people participate - so don't be bashful!
Click the "Post Response" button to add your entry to the forum.
Give it a try - experiment. If you have questions please let me know and I will try and answer them. I am also learning as I work this site.
03/17/18 03:15 PM
#517

Please keep Don Kester in your prayers. We received word from Nancye that Don has had a serious stroke and is in Intensive Care and needs our prayers. Thank you for remembering Don in your prayers and in your heart.
03/17/18 05:29 PM
#518

Prayers for Don. Jane, please let me know when you find out where in Va. Beach Eloise is. As a medic, I'm familiar with all the Rehab facilities in the city.
03/17/18 06:01 PM
#519

So sad. Had dinner with Don just three weeks ago and no signs of trouble. Unfortunately we're in FL now but should be back to Pittsburgh within a week. Will visit him then and report back.
03/18/18 10:05 AM
#520

I can picture what he's going though. My prayers are with him and family. It is tough.

Dale Johnson for Shirley Ann Johnson (Best)
03/18/18 02:46 PM
#521

Thoughts and prayers for Don Kester.
03/18/18 03:44 PM
#522

Prayers for Don and his family.
03/18/18 05:58 PM
#523

Prayers for Don. A little over a year ago my brother John (Oxon Hill 69) had a stroke with similar symptoms. He spent 6 weeks in ICU and for the life of me I couldn't believe he was ever coming out. While his recovery is slow he has progressed to the point where he will be relearning to walk. With prayer Don can come back. Jane, please let us know if you get an address. I've been sending cards every few months through her son but don't really know if she's getting them. Let's all be well and enjoy a Happy Easter.
03/19/18 11:25 AM
#524

Prayers for greater strength, equal to his strong well as a young man, each day for Don Kester.
03/19/18 12:51 PM
#525

So sorry to learn that Don Kester has had a severe stroke. May he have strength, encouragement, and support in this period of trial. Thanks to all those on this site who keep us up-to-date on events, happy and otherwise, of our now long-ago classmates. As I scroll through names and read the posts, I have many more and clearer memories of people, places, and happenings than I thought I might.
03/20/18 07:09 AM
#527

Thinking of Don Kester and praying for a good recovery.
03/20/18 12:27 PM
#528

Don passed away at 1:30 this morning. May he rest in peace.
03/20/18 01:52 PM
#529

So sad to hear about Don Kester's passing. May faith, fond memories, and the love and support of family and friends provide support to all. May those who grieve the deepest feel the love and support of our Clipper family. May the wide, waiting arms of the Lord receive Don as the angels carry him across the sea that some day we all will travel. Here is a poem I love and often use.

I am standing upon the seashore. A ship, at my side,
spreads her white sails to the moving breeze and starts
for the blue ocean. She is an object of beauty and strength.
I stand and watch her until, at length, she hangs like a speck
of white cloud just where the sea and sky come to mingle with each other.

Then, someone at my side says, "There, she is gone."

Gone where?

Gone from my sight. That is all. She is just as large in mast,
hull and spar as she was when she left my side.
And, she is just as able to bear her load of living freight to her destined port.

Her diminished size is in me -- not in her.


And, just at the moment when someone says, "There, she is gone,"
there are other eyes watching her coming, and other voices
ready to take up the glad shout, "Here she comes!"

And that is dying...
03/20/18 02:38 PM
#530

David, that poem is so beautiful and especially appropriate for a lost "Clipper". Thank you.

I am so sorry to hear about Don's stroke and passing. My first memories of him are from OH Junior High where we had several classes together. Then on to OHHS, where our paths continued to parallel until graduation. I loved his ascerbic wit and he and I tossed many barbs back and forth throughout those years. I still remember Don in his Civil Air Patrol uniform, looking older and more mature than the rest of us, and I remember him picking me up at my house to take me to the Homecoming Dance our junior year. He was quite handsome in his coat and tie. Don was a little intimidating if you didn't know him well; as he always stood ramrod straight and usually looked very serious, as if he were preparing for bigger things (like running for the Presidency). I wish I had gotten to one of the reunions in the last 17 years, so I could have talked to him again. Many fond memories of Don......May he rest in peace with the Lord.
03/20/18 04:28 PM
#531

David, I too, really appreciate your message. I am praying for Don's family!
03/20/18 08:41 PM
#532

Thanks Bob and Margaret. Both perfect tributes. Don was the first person to befriend me when I entered OHJHS in the middle of seventh grade, confused and friendless in a new school and town. He's remained a good friend since then. I've always looked up to him and I'll miss him a lot.
03/21/18 10:38 AM
#533

David, thank you for sharing that beautiful poem. It truly touched my heart. Prayers to Don's family.
03/21/18 10:22 PM
#534

So sorry to know about Don's passing. I remember him as a vibrant young guy with a larger than life personality. May he rest in piece. And Bob, thank You for providing us with a means to join hands remotely and share our thoughts and remembrances, through your wonderful verses. 🙏
03/25/18 02:45 PM
#536

Donald Lee Kester, III

NOVEMBER 28, 1945 – MARCH 20, 2018

Donald Lee Kester, age 72 of Wilkinsburg, unexpectedly passed away on Tuesday, March 20, 2018. Don was the son of Col. Donald Lee Kester, of Melbourne Florida and the late Fern (Almquist) Kester. He was the devoted brother and friend of Kenneth S. Kester of Ross Township and the proud uncle of Stephen and Daniel (wife Anna) Kester. He has also been the proud parent to "Hobbs" the cat. Don worked as a Financial Planner for Lincoln Financial for over twenty years and was a member of Calvary Episcopal Church in Shadyside, the Wilkinsburg Rotary and a retired Major for the US Army Reserve. There will be no visitation. A family memorial service will be held at a later date*. Given his love for the cultural community, family suggests memorial donations may be made to the Pittsburgh Symphony. (Sunday, March 25, 2018, in the Pittsburgh Post-Gazette.)

*Ken told me (Jane Y) today, 3/25/18, that May is probably the earliest since the Military Honors are taking a while to be worked out. Condolences can be sent to: Ken Kester, 312 Holiday Drive, Pittsburgh, PA. 15237

RIP, DON...until we meet again...with all my love, Jane
03/26/18 11:22 AM
#538

Sorry to hear of his passing. Prayers are with the family and friends, now and in the future days. You will be missed Don.
04/05/18 09:05 PM
#539

Don's brother Ken reports that there will a funeral service in Pittsburgh at Calvary Episcopal Church on Saturday, May 12th at 11:30 am. A military honor guard will end the service with a folding of the flag ceremony. Don will be buried at the National Cemetery of the Alleghenies later in the month; no service is scheduled at this time.
04/07/18 06:03 PM
#540

OBITUARYDonald Lee KesterNOVEMBER 28, 1945

–

MARCH 20, 2018

Donald Lee Kesterv

Donald Lee Kester , November 28, 1945, Washington, D.C., to March 20, 2018

Donald Lee Kester, age 72 of Wilkinsburg, unexpectedly passed away on Tuesday, March 20, 2018. Don was the son off Col. Donald Lee Kester, of Melbourne Florida and the late Fern (Almquist) Kester. He was the devoted brother and friend of Kenneth S. Kester of Ross Township and the proud uncle of Stephen and Daniel (wife Anna) Kester. He has also been the proud parent to "Hobbs" the cat. Don worked as a Financial Planner for Lincoln Financial for over twenty years and was a member of Calvary Episcopal Church in Shadyside, the Wilkinsburg Rotary and a retired Major for the US Army Reserve. There will be no visitation. A Memorial Service will be on Saturday, May 12, 2018 at 11:30am in the Calvary Episcopal Church, 315 Shady Ave, Pittsburgh, PA 15206. Given his love for the cultural community, family suggests memorial donations may be made to the Pittsburgh Symphony. Arrangements are under the direction of the Orion C. Pinkerton Funeral Home, Inc.,

Memorial Service May 12, 2018

11:30 am

CALVARY EPISCOPAL CHURCH

315 Shady Ave
Pittsburgh, PA 15206

HAVE A MEMORY OR CONDOLENCE TO ADD?

RECEIVE UPDATES WHEN NEW MEMORIES ARE POSTED

Don was my financial advisor for almost a quarter of a century. He was a complete professional, advising me with the most practical options for investing my retirement funds and handling financial decisions.

Even more importantly, he expressed continuing concern for me and my family, and was gracious on visits to Pittsburgh. We shared a running dialogue on all things political, not always agreeing, but always finding humor in the world's craziness.
Don will be missed. I would like to offer my sympathies to Don's family.
Bill Dodge, April 2, 2018

Elizabeth Van Dusen

April 1, 2018

We will remember Don for his ironic sense of humor and wit. He will be truly missed at Calvary Episcopal Church.

With sympathy and peace, Clint and Betsy Van Dusen

Bill and Mary Jo Stewart

March 31, 2018

It is with great sadness we recently found out about the passing of our dear friend and adviser. We knew Don for over 35 years and spent many hours around the kitchen table having a beer laughing and sharing family stories. He helped us navigate our financial future and we will be forever grateful for his help and wisdom. We will miss him dearly.

Amy Dykes

March 29, 2018

I just read this...and thought it was perfect for Don:
To live in the hearts of others is never to die.
I will remember you with great joy in my heart .
Your laughter will be missed, your kindness never forgotten.
Goodbye friend.

Arleen Smigielski

March 28, 2018

Don, we will miss your hearty laugh and desire to dance! God bless you and your family. My sincere condolences to your family and friends.

Veronica Toran

March 27, 2018

Our sincere condolences to the family. May those loving memories of Don bring you comfort and strength during this difficult time of loss. Don was our firm's financial adviser for nearly 20 years. He was a man of great financial wisdom and trust. We will miss him.
Charles and Veronica Toran

Bentley Family

March 25, 2018

We are sorry for the loss of Don and offer our heartfelt condolences. AlmightyGod promises at John 5:28, 29 that there will be a resurrection for all of those in his memory. May that promise, and the resurrection of Lazarus (John 11:41-44) give you faith, comfort and hope. Again, our condolences.

Pat Morris

March 23, 2018

Don was a friend for over 30 years. I will always remember his laugh and generosity. Don helped me in so many ways. You will be missed dearly old friend
04/19/18 11:43 AM
#541

This is from Don's brother Ken regarding the funeral arrangements:

My dear family and friends,

Just a reminder, especially for the out of towners, Calvary Episcopal Church is located in the Shadyside area of Pittsburgh. Address: 315 Shady Ave, Pittsburgh, PA 15206. Don't be confused, there's St Mary's Catholic church just across the street. We won't be there! There are numerous hotels to choose from within the local area. Oakland, Downtown & Northside are also options but will take 15-20 minutes transit time. Just bring your GPS and you'll all be fine.

The service will be held at 11:30 on Saturday, 5/12, at Calvary Episcopal followed by a 1:00pm lunch at Lombardozzi's, roughly 2-miles from the church. This is a very local and very low key restaurant that I think brother Don would approve of. I hope you'll all be able to join us. eat, drink and share time together. For those traveling back home, get some food before you start your drive. If you have a problem with parking, (there's street parking only at the restaurant, with a few spaces in the ally directly behind their building)… The West Penn Hospital's parking lot one-block away (ticket payment on the rooftop level). If possible, might I suggest car-pooling from the Church..

Looking forward to seeing all of you next month! Thanks for your shared feelings and support.

Ken
| | | |
| --- | --- | --- |
| | | |