Oxon Hill High School


Class Of 1964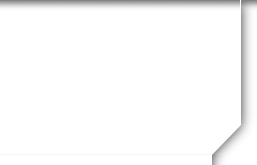 Updating Your Information
Help # 1: Forgot You Password.
Enter your email address then click on the grey Forgot Password? Your password will automatically be sent to you at the email address you provided. If you change your email be sure to go in and update your Contact Infromation. Once you get it just return to the site and enter your email address and password and enjoy the site.
Help # 2: How To Update Your Contact Information.
When your personal data changes (email address, phone number, status, home address, etc.) you simply go to EDIT CONTACT INFO tab on the left hand side of the Home Page under MEMBER FUNCTIONS.
In other words we each update our own own records! Keep your profile updated please so you don't miss a thing! If you have a problem let us know and we'll do our best to help but please try to keep your own information up to date and reflecting whatever you prefert to show or not show to other classmates.
Help # 3: How to Update Your Profile.
To update or change your Profile information click on that tab right below the Edit Contact Info tab and update whatever profile information it is you want to change.
Help # 5: How To Join.
Follow the directions on the Join or Forgot Password tab on top of the Home Page.
Help # 6: How to Post Messages:
Go to the MESSAGE FORUM tab at the top of the Page and post whatever message or announcement you would like to post. Remember, this is like the old bulletin boards in school when we were growing up. Everyone sees it. Don't post anything you don't want everyone to see. Political or In-appropriate messages may be taken down so please don't put us in a position where we have to play censor. If we do have to restrict anyone's message please be understanding and nice about it to us. We are just trying to keep the site useful to each other and without unnecessary controversy. This isn't a place for editorial comments, political positions or inappropriate writing. Yes, while we will try to err of the side of allowing comments and messages if we have to do so we will delete questionable ones.