Oxon Hill High School


Class Of 1964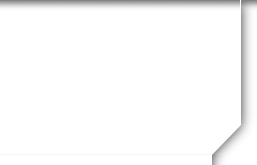 Forgot My Password
Forgot You Password??? But Havent' Changed Your Email Address In Your Profile:
1. Go to "Change Password" tab on left panel of the web page.
2. Enter your email address then click on the grey Forgot Password?
3. Your password will automatically be sent to you. Once you get it just return to the site and enter your email address and password and enjoy the site.
If You HAVE CHANGED your email from when you first set the account up and didn't change it on the account:
1. Send Dave (Bob) Chance
or
JoAnne Shaw an email and we will help you through it. Basically, what we do is go to your profile and enter your new or current email address. You are then sent an automatic email notifying you of the change.
We will let you know that we can't see you password but we can create a new one for you. Then we also change your password to a temporary one. You will then use the new email address we entered (which you will have provided us earlier and then also state whatever the new password word is that we created for you.
We also strongly suggest that you go back into you profile and create a new password of your choice. It's a bit of work but for our classmates we'll give it the old college try.
It's a lot easier if you keep up with your email and passwords please but we will do what we can.