Oxon Hill High School


Class Of 1964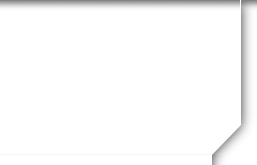 Message Forum
Welcome to the Oxon Hill High School Message Forum.
Hello Fellow Clippers,
Post your messages to classmates here. Think "Bulletin Board" (your message is seen by everyone, so please be careful and discrete about what you share or say.
There will no political posts or inappropriate posts allowed. Our forum is for old friends keeping up with each other.
Please don't share any personal information about anyone else without that person's permission.
Give it a try and respect the purpose our site. If you have questions let us know, we'll try to help.

04/03/21 03:33 PM
#835

Don, I don't remember, good Lord I hardly remember yesterday. :). I appreciate you thinking of me however.
04/03/21 06:20 PM
#836

COMIC BOOKS

G'day Warriors,
I went to Oxon Hill Elementary School through grade 5. There was a period somewhere around 4th or 5th grade when comic books were all the rage, with the boys anyway.
You always had a couple of comic books in your book bag and were constantly trading them between friends after reading them.
I do give some credit to comic books for helping me learn how to read.
Comic books were always in color. When I came to Australia I noticed that while the cover is usually in color, the stories in the comic books are often in black and white.
I gave up reading comic books long ago. The stories became too deep and meaningful.

Hooroo, John


Inline Image Not Displayed
04/04/21 12:57 PM
#837

I was in the fifth grade while living on Abbington Drive in River Ridge, I delivered the Washington post just on Sundays.They were about 5 pounds each. I could only get so many of them in my wagon. Required advanced logistics to refill my wagon each time. I wasn't crazy about getting up at 4 o'clock in the morning and working for four hours to make a dollar an hr. Turned in my resignation about two months later. Then I was the french fry guy at the McDonald's on Indianhead highway. When friends came by to get french fries I loved loading up their bags overflowing with excess fries. Mowed lawns, washed cars. Bought Coca-Colas for $.20 each, sold them to the guys building the Wilson bridge for 30 cents. Wow, 50% on my money. I knew I was onto something. My most favorite jobs were lifeguarding at the Oxon Hill, Forest Heights and Fort Washington marina pools. Surrounded by sun, fun and great gals. I knew I was onto something. 😍
04/04/21 03:32 PM
#838

How about using baseball cards as noise makers in the spokes of our bikes? What a waste of good cards, and asa Jim said, 'a boatload of money'. Aah, the good old days
04/13/21 06:40 AM
#839

This and That

G'day Warriors,

I am off to New Castle tomorrow to visit my eldest daughter and family for a few days, about a 10- 11 hour drive. New Castle is about 1 hour this side of Sydney. In that drive I will go through one fair size town. The rest is country side with the occasional small town.
My wife is currently in Tasmania with her sister visiting friends. She flies into Briso tomorrow afternoon and then flies back to New Castle where I will pick her up at the airport.

Coronavirus
Queensland just had it's 7th death from coronavirus, the first in about a year, and the first coronavirus death in Australia this year. This was an 80 year old man who had just returned from the Philippines and was in hotel quarantine. He tested positive for coronavirus on his 5th day of quarantine and died last night in hospital.
There is currently no coronavirus in the community and everyone is living virtually normal lives. All state borders are open.
There was a scare in Queensland a few weeks ago which resulted in a snap three day lock down for Brisbane and requiring everyone else in Queensland to wear masks when in public. The mask requirement will end on the 15th assuming there continues to be no further community transmission.

Drivers Ed

Last week, for the first time in 7½ years, I found it necessary to terminate a drive half way through, swap seats with the driver and drive the car back to the office myself. He had 5 hours total driving time and had driven with me on 2 other occasions. For some reason he decided he was not going to do what I said. I have no idea what was going through his mind. After I took over the car, he spent the next 20 minutes while we drove back into town playing on his phone.
An hour after the supervisor sent him home he sent her a text asked if he could have a drive the following day because he wants to get his license. He is no longer on the program.

I spend a lot of time driving with the kids in the country side. It is a relaxed time and they become accustomed to driving. You learn how to drive by driving.

I am often amazed at what the kids do not know.
For instance, I recently spent a huge amount of time driving with one girl who had just graduated #3 in her class at "Our Lady". The reason she was only #3 was because she did not take the "hard" *maths class, so that affected her overall position. Anyway, while talking about something or other with her during a drive, I discovered she does not know her times tables. She is a very intelligent girl and I said to her with a bit of a shocked tone, "You don't know your times tables!". I think she was a little embarrassed and said that she wasn't really into school work that much when she was in primary school.

The next day while driving with her I suggested I should make a tape and she could learn her times tables while we were driving. I didn't do that though. I did explain to her the method of quickly figuring out the 9's table and she thought that was pretty clever.
I am sure you can get through life without knowing your times tables, but they do come in handy some times.

I have also realised that while explaining something to people, you have to be sure they actually understand the meaning of the words you are using. For instance I now say "Do you know what perpendicular means?" or, "Do you know what parallel means?" "Do you know what right angle means?" "Do you know what 45 degrees means?" The more I do this, the more I realize that if I use a word that is more than 5 or 6 letters long I need to make sure they actually understand what the word means.

It is starting to get cool in the morning. This morning I had breakfast before going out on my ride to let it warm up a bit. It was down to 6 deg C last night.


Hooroo, John

*In Australia the word Maths is commonly used instead of Math. They are interchangeable.



04/14/21 07:19 AM
#840

John,

As always I find your writings to be very interesting. You should write a book about Australia living and customs. It would be an interesting and informative book. As a minimum a short article of several full pages with a few photos for The Smithsonian.

Snow here last night.

All the best,

Dale for Shirley Ann Johnson
04/17/21 10:22 AM
#841

On Hearing Cy is Coming to the Reunion.

Old friend, I figured it was true, I figured it to be.

But seeing it writing was good for me.

At our age these days nothing is for sure.

So doing what we want means all the more.

So pack up your bags and tie up your shoes.

Being at the reunion will chase away the blues.

Time is fleeting but slower I go.

Glad you're going to the reunion old bro!

Now this little ditty has to come to an end.

I wrote it for you my friend.

But maybe I'll share it with all.

Just to let them know we'll see them in the Fall!

(Written in response to Cy from Bob)

Note to Classmates: Let's get signed up we have rooms to reserved!
04/20/21 08:45 AM
#842

G'day warriors,

I had a lovely time in Newcastle over the weekend. I saw my three "children", the first time we have all been together since Christmas 2019, before Covid started.
It is about an 800km/ 500 mile trip. I was driving my wife's company car, a diesel Toyota RAV4 with all the bells and whistles. About half way there I started getting lots of warnings on the screen about the AWD failing and going into 2WD, Pre- Crash something or other not working and some other equally dire problem. I also noticed that it would only go up to 4th gear. When I put it in manual shift the indicator went to 5th and 6th but the transmission stayed in 4th. We (My mother-in-law and I) were about 30km from the only big town we would go through so made it into that town and stopped at Macca's for lunch.
As it was my wife's company car, I called my wife who was in Tassie to see what to do. She in turn called the person on council who is responsible for company cars (Carolyn is an elected representative on the local government council.) It was eventually decided to call the RACQ (Royal Automobile Club of Queensland) which is similar to AAA. Of course by that time we were actually in New South Wales which resulted in an NRMA (National Roads and Motorists Association) ranger showing up to assist instead of the RACQ. He plugged his scanner in and it said there was an open circuit in the third fuel injector wiring. So he popped the plastic cover off the top of the engine and there is a cable from each injector that plugs into the wiring loom of the car. He squeezed each of the 4 plugs together and then told me that he did not really know much about Toyotas so I should take it around to the Toyota dealer and left. I started the car up and while driving around to the Toyota dealer I noticed all the warnings had stopped and the car was running normally. Apparently, squeezing the plug on the third injector fixed the problem. When he squeezed the plug connectors he did not mention that it seemed to have moved and clearly, when he left, he did not think the problem had been solved.
So we continued on our way after 2 hours sitting at Macca's. The car ran fine for the rest of the trip.
As a side note, the car had been serviced 2 weeks ago. It is not uncommon to experience problems shortly after maintenance has been done so that is where the problem likely occurred.

We arrived 2 hours late at my youngest daughter's home but still had a lovely tea with her, saw her latest Aussie Shepherd Puppy, and then picked my wife up at the airport when she arrived. And so on to my eldest daughter's "Weekend Cottage" for the rest of the weekend. It rained two days out of the three and was cold. Not uncommon for that part of the world. I am glad I live in Queensland. It is starting to get cold here too.

Currently, Australia is coronavirus free in the community and all internal state borders are open so you can freely travel anywhere in the country.
Australia has 910 covid related deaths. If the USA had a similar death rate, it would be about 12,000 deaths instead of the nearly 600,000 deaths currently. Something went very wrong.


I am scheduled to receive my first coronavirus injection the 30th of this month.

Hooroo, John
04/21/21 07:48 AM
#843

CHASING HANG GLIDERS

G'day warriors,
Dalby has a hang gliding club. Each year they host a week long competition, "Dalby Big Air". For the past 10 years or so I have spent the week chasing them around the country side and picking them up when they land. I have never flown a hang glider, but if I were 50 years younger I would certainly give it a go. I am afraid that at my age I will not bounce very well.

Hang gliders compete by racing around a course that is usually changed every day. Because hang gliders do not have very good "into wind" performance, the race typically starts over Dalby and finishes (goal) somewhere else where they land. Of course it is not uncommon that they do not finish the race and are forced to land somewhere along the way. In either case, this is where my job comes in.
I retrieve the pilots no matter where they land. If the pilot is not at goal, this retrieval is usually accomplished by receiving a mobile phone (cell phone) message from the pilot after he/ she lands containing their coordinates. Then it is a simple matter of putting these coordinates into my GPS and it will direct me right to them. That is the theory.
I live in an area where there are many blank spots that do not have mobile phone coverage. Then things can get interesting.

My most memorable retrieval involved a woman who landed shortly after the race started, not far from Dalby. She was out of mobile phone coverage. I could not talk to her on the phone and we were also out of radio range. However, another pilot from her team who was in the air could talk to both of us on the radio so he relayed me her location as she described it. He did not have sight of her.
She had landed in the bush alongside a disused railroad line that I was familiar with (railroad lines tend not to move from place to place very often). She told me approximately where she was and said she would start walking north along the line. After a time I located the section of rail line I thought she was on. Fortunately there was an old service track running along beside the rail line that was still usable. I started driving south along this track and eventually got her on the radio, a good indication we were getting closer to each other. I soon saw her, picked her up, and we drove on to load up her glider. Then we were off on our next retrieval.
We spent a pleasant afternoon together chatting about her adventures as a hang glider pilot and how annoyed she was for having landed so early. She said she was trying to keep up with someone else and had run out of lift, altitude, and ideas.
The goal that day was the town of Surat, a 238 km drive from Dalby. Everyone else on my "team" made goal that day.

The very first chase I ever did was nearly a world record and very exciting. I barely knew how to use a mobile phone or how to put coordinates into a GPS. I had no idea that there are three different standard for writing coordinates.

There were 4 pilots on the team and it was windy with the wind blowing from the east. The task for the day was to fly as far down wind as possible. It was an exciting and nerve wracking chase.
I was in radio contact with all the pilots on the team and continued to move west as they reported passing different locations. One pilot landed early, but, because he had been confused about his actual location when reporting his location on the radio, I was well past him. He just cooled his heels by the side of the road for 4 or 5 hours while I chased the others. To add salt to the wound, it was his car I was driving.

I eventually picked the other three fellows up at the Mitchell aerodrome just on sunset, 355km from Dalby and a 4 hour drive back home. We eventually got back to the first fellow who landed all those hours ago well after dark.

I really enjoyed that chase. I was hooked!

Hooroo, John

PS Because the tallest hill in Dalby is about 6 feet high, they get the hang gliders in the air using aerotow.

This Video was taken a day or two ago.


04/21/21 05:00 PM
#844

John,

Did the fellow in the video have legs? I couldn't see his legs and it looked very much like he waw legless!

It seems like a difficult sport for amputees.

Barbara
04/21/21 05:35 PM
#845

G'day Barbara,

His harness includes a "bag" that he puts his legs in for streamlining.
I agree, it would probably be difficult to fly a hang glider without legs.

Hooroo, John
04/22/21 08:09 AM
#846

Good grief John,

Those chaps are brave. They really get up high in the sky. They get launched with a powered ultra light.

Thanks

Dale J for Shirley Ann Johnson
04/22/21 10:31 PM
#847

.

BIG WEEKEND COMING UP

G'day warriors,
This is Friday morning and Dalby's official public "Show" holiday. Schools and many shops are closed. The Show runs today and tomorrow. Think County Fair on a small scale. (I actually never went to a county fair so I am only guessing)
Most towns with a population over a couple hundred will have a Show Ground and will hold an annual show.
There will be carnival rides as well as cooking and sewing competitions. School work will be displayed. There will be many agricultural displays and competitions. Lots of sheep, chickens, cows and bulls to stare at in amazement. There might be a dog show. Undoubtedly there will be bales of cotton and wool too. There will be NO Rabbits anywhere in sight!
Farm machinery dealers will have tents and stands trying to sell all sorts of things. Typically there will be lots of huge machinery to climb over and be injured on. Fortunately, ambulance rides are free in Queensland, as is the emergency room at the hospital.
There will be many other wonderful things to buy and every type of food available you can imagine
There will likely be horse riding events such as show jumping and dressage. There could even be horse races- usually trots. Wood chopping is often included.
And of course many of the young men will stand in the beer tent all day long and drink themselves senseless consuming huge quantities of alcohol.
A hundred years ago the show would likely have been one of the social highlights of the year. For many people it still is.

I still have today and tomorrow to chase hang gliders around the country side. So far no one on my team has made goal and I have not lost anyone.
I am actually getting ready to go out to the aerodrome, find out the task for today and pick up the chase car. Then I will come back, have lunch and either wait for a phone call or head off towards goal if I do not hear from anyone in a reasonable amount of time.

Tomorrow are the Dalby Picnic races. These are horse races (gallopers) at the town race track which is totally seperate from the Dalby Show.

Tomorrow night I have an engagement party to attend.

Then Sunday is ANZAC day. ANZAC day commemorates the men and women who were in the military. There is a 4:45am dawn service. I went to a dawn service once and I was cured. No more ANZAC dawn services for me. I am sure my wife will go and I wish her all the best.
Later, at a more sensible hour, there may be a parade followed be a ceremony where bands play, speeches are given, songs sung, and wreaths laid. Most towns have a cenotaph with the names of all the local area people who have died in war. The cenotaph is usually where the parade ends and these services are held. Of course all the current and former military people wear their medals. Children often wear the medals of their relatives. The Air Force or Army may do a fly over during this time.
Because my wife is on Council, we will be attending a morning ceremony in Tara, about an hours drive away. I of course will be wearing all my medals and ribbons and telling any child who asks that the medals are for eating all my vegetables while in the Air Force.

That afternoon, from 2pm to around 6pm I have orchestra practice for the high school production. They are celebrating their 50th year of Dalby State High School productions.
The first Production I played for was South Pacific in 1975. The female lead was an attractive 17 year old with a great singing voice. Four years later she turned up fresh out of teachers training as a classroom teacher at my school. She is now a 60 something year old teacher at Dalby Central State School and still a great singer. I taught all of her children. Time does go by.

Monday is a holiday because ANZAC day is on Sunday this year. I will be at the high school from around noon for more orchestra practice.
The production runs for a week starting Monday May 10

Hooroo, John

PS- Of course I always make sure to get my two hours of bicycle riding each day. This is becoming more difficult because the sun is rising more than an hour later now

PPS- I just heard that Perth Western Australia has called a snap three day lockdown because of community transmission of coronavirus
04/27/21 01:53 AM
#848

G'day warriors,

I finally had my first real incident with Drivers Ed. I was driving with a year 12 girl who has around 60 logbook hours. She is a good driver, however she has been involved in an auto accident as a passenger and is "gun-shy" of driving. I found that out early on and have been careful to not put her into situations that she is not ready for. We have done quite a bit of country driving.
On one of my earlier drives with her we did a circular drive that took us through the country that ended up in a small country town. We then took the "highway" back to Dalby which is a straight run home. The road is not particularly busy, but certainly much busier than the country roads we had been on. But it is also a good two lane (single lane each way) road with a painted centre line too. Like Indian Head Highway used to be near the ABC when we were in school, before it became a dual lane highway. At the time, she told me this was her first drive on a Highway. She later told me that she had been terrified.

Anyway, last Thursday we were driving in the country and I wanted her to pull into a small Country Hall Parking lot which was on our right. The speed limit was 100kmh/ 62mph. There is no town there, just a hall sitting on a block in the country at a T intersection. They have country dances there once a month. Remember, we drive on the left so we would be crossing the right hand lane to enter the parking lot.
About 20- 30 feet before the hall turn off there is a driveway on the right hand side going up to a farm house. There was a semi truck parked in the driveway facing the road. The semi was well back from the road and you could tell it was just sitting. I didn't know at the time if there was anyone in it.
There was a semi following behind us. I did not think he was particularly close and not threatening. So I told her to turn into the hall parking lot and reminded her that there was a semi behind us.
She asked if the turn was after the parked semi and I told her yes, the turn is just after the parked semi. She slowed down to maybe 50- 60kmh/ 30- 40mph and drove across the right lane just as we passed in front of the parked semi. There was no place to go, there was nothing there. I shouted "STOP STOP STOP."
At the time I thought "This will not end well". We hit a low concrete side guard on a small drain that went under the driveway with a huge "BANG" and, after a bit of air time, came to a stop in the ditch. Thank goodness she did not try to actually turn into the driveway where the semi was sitting at that speed. We very well may have flipped.

I figured we had at least ripped the sump off the engine and possibly torn a wheel off as an added bonus. The engine was still running and I got out of the car to see what the damage was. At the same time the fellow in the parked semi got out of his truck so I said to him, "Well that was certainly exciting".
Anyway, there was nothing leaking, all the tyres looked good and other than a few scrapes I could not see anything wrong. I drove the car into the hall parking lot to have a closer check. I did not see any major problems and it seemed to drive alright so I asked her if she was OK to continue the drive. She said yes. As a precaution, we headed back in to town. She finished her drive in town and then dropped herself at the High School as we always do.

She was very apologetic and said that she had been frightened of the Semi behind us.

I told my supervisor what had happened and recommended that it needed to have a good inspection, specifically on a hoist to see what damage might have happened underneath.
I found out this morning there was considerable damage done including bending the under-body of the car. It is a brand new Hyundai I30 with less than 10,000km.
Hooroo, John



This is the hall

PS I did two drives this morning.

PPS the "tractor" portion of a semi is called the "Prime Mover" in Australia so the term Tractor Trailer is not used.

PPPS, Thank you Dale, so the photo did not actually load. This is a url to that photo. Notice how green the grass is.
http://www.bonzle.com/c/a?a=pic&fn=hq2owp3t&s=4
04/27/21 06:49 AM
#849

John,

My imagination runs kind of wild. The photo was blank with a ?. I have a photo in my mind from your description.

Always expect the unexpected, something that sticks with me after some encounters over the years.

Dale j. for Shirley Ann Johnson
05/07/21 05:21 AM
#850

G'day Warriors,
The hang gliding competition is finished. There were only three people on my team this year. No one on my team made goal for the entire competition.

On the first day, one fellow on my team had a hard landing and ended up in the hospital emergency room. No broken bones but he could not use his arm for the rest of the week so was out of the competition. It was noted that on the final day he was able to hold a stubby of beer in his injured hand and everyone agreed this was a significant improvement!

He has had a bad run here at Dalby. Two years ago he had a heart attack while flying, landed hard, and spent several days in hospital in Toowoomba. I wonder if he will be back next year.

They gave me $350 for the week.

The Drivers Ed car that I was involved in an incident with has about $1500 worth of damage but is still safe to use. We had a win!

The State High School production is in it's final rehearsals and orchestra practice is virtually non stop.. Last Sunday we rehearsed from 1pm- 6pm. On Monday (labour day) we went from 10:30am to 6pm, both days with the cast.

We had 6:30pm- 8:30pm rehearsal this Wednesday and Thursday with part of the cast and tomorrow (Saturday) is 11:00am to 6:00pm. Sunday will probably be much the same. Again with the cast on both days.

Performances starting Monday Morning when all district schools are invited to a free performance. Then 5 more performances finishing Saturday evening. I really enjoy being in the orchestra for these productions.
It was even more fun all those years ago accompanying my own children when they were part of the cast.
Memories.




05/13/21 02:51 AM
#851

Bicycling

G'day Warriors,

The days are getting shorter and colder which has resulted in available daily riding time decreasing. Consequently, I have put my container collecting in recess until next Summer. The only reason I ride bike is to get and keep fit. Collecting containers was just for fun. I am now just riding the bike to keep fit, which is fun in itself.

My bicycle and equipment
The bicycle is not a high speed bike, it is a single speed "cruiser" bike with a coaster brake. You peddle backwards to apply the brake to the rear wheel. Like the ones most of us had when we were kids. It is very comfortable to ride. You sit upright. I did buy a wider, softer seat.
I have a computer on it that tells me the time, how long ago I pushed the daily start button, how far I have gone since pushing the daily start button, and how long my front tyre has been turning since I pushed the start button.
This is the most important number because how long my front tyre has been turning= how long I have actually been riding the bike. I try for the front tyre to be turning for at least 2 hours a day.
It also tells me how fast I am going and my average speed for the day while the front tyre is turning.
I am also pushing myself and trying to keep the average speed over 12km/h while my front tyre is turning. When I was collecting containers, this averaged around 9km/h
Two days ago I rode for 35km/ 21.7 miles in less than three hours. Thank goodness Dalby is flat.

An Incident this Morning
I usually leave home on my bike around 8:00am to arrive at the PCYC in time for a 9:00am Drive. For the most part, I stay away from the highways when riding my bike.
This morning I went to the Green Grocers which is at the intersection of two highways to buy eggs. Think two lane each way with a nature strip between the two lanes and a traffic light at the intersection which is just to the right of the green grocers exit. They have the cheapest eggs in town.
While chaining my bike to a post, I heard a metallic kind of noise which made me think "Car accident". I looked up and saw a Toyota Land Cruiser was turning left (the only way you could turn because of the nature strip dividing the lanes) out of the Green Grocers parking lot and was dragging something under the car. I thought it was probably the muffler.
Then I heard several squeals which made me wonder if it had been a dog caught under the car. After a few more squeals I was starting to think it sounded like a person. So I hopped on my bike and chased after the car. The car made it a full block before coming to a stop.
There was a child under the car. Apparently, she had been riding a bike on the foot path when she was knocked off the bike and dragged a block underneath the car. She was still semi- conscious laying under the car. Thank goodness she had her bike helmet on (It is the law!). No obvious bleeding, but one gigantic "Honda Rash" on her upper leg.
She was wearing a Dalby central school uniform (Primary School) and was probably around 10- 12 years old. I could see white ear plug wires laying on the road next to her so she was probably listening to music and unaware of anything around her.
The woman driver was out of the car by that time talking to the child and attempting to move her. I told her to just leave the girl be, don't move her. Several people were already calling the ambulance (000)
The police, fire dept and ambulance all arrived within a few minutes. I talked to one of the policemen and told him what I had seen and heard. Then continued on my way to the PCYC because it was now 8:30. When I left, they had already removed the girl from under the car and had her on a stretcher ready to transport to the hospital..

When I picked up my first drive at 9:00 she asked me if I knew about the accident this morning on the highway. I asked her what the accident was and she said that apparently a car had hit a kid on a bicycle. I asked her how she had found out and she said "Facebook"
So I told her what happened.

Foot paths are very dangerous places to ride a bike. I was knocked over by a car about 6 years ago while riding on a footpath. Now I try to stick to riding on roads or bike paths.

Hooroo, John
05/16/21 07:13 AM
#852

Quick update
G'day warriors,

The girl was dragged for about 180 yards under the car. She was transported to the Dalby hospital where she was subsquently helicoptered to the Brisbane Childrens Hospital. Injuries were to one of her arms which required surgery as well as numerous scrapes and abrassions.
Her mother posted on facebook that she would make a full recovery.

How lucky can you be? It could just as well have been that she was dead by the time the car stopped!

Hooroo, John



05/17/21 11:34 AM
#853

John, thanks for the update on the injured girl.. That was horrific. Glad to hear that she will be ok.
06/11/21 06:15 AM
#854

THE HIGH SCHOOL PRODUCTION AND FIRST HALF OF THE EISTEDDFOD ARE FINISHED

G'day Warriors,
The State High School has a tradition of putting on a "quality" musical every year. Anyone in the school can audition and they practise for several months out of school hours prior to a week of performances. The productions are usually to a high standard.
These musicals started 50 years ago in 1971 and there have only been 2 years when there was not a musical production- 1980 when there was a big flood and last year due to covid.
So this year, to celebrate the 50th anniversary of musicals at the high school, the musical production was in the form of a montage of songs and scenes selected from various musicals they have performed over the years.

My involvement with these musicals began 46 years ago in 1975 when they performed Brigadoon. I play in the pit orchestra. Over that time I have probably played for about 35 productions. I was even the orchestra conductor once.
All of my children were involved with the production. It did give me a "Warm Fuzzy" feeling to be accompanying my children while they were singing on stage.
I was in the pit orchestra again this year.
It is finished and I think it was a success.

EISTEDDFOD
"a Welsh festival with adjudicated competitions for poets, musicians, and others."

Every year, many cities and towns across Australia hold an annual competition called an eisteddfod. This is a performing arts competition, usually Speech and drama, Vocal and Choral, Instrumental, and dancing. Competitors compete in their age group in many and varied sections. The eisteddfod is very big in Dalby and now covers two weeks. The first week is finished and this was Vocal and Choral (singing), and Piano playing. August is Speech and Drama, and Instrumental (No dancing).
Over the years, when I was teaching, I entered hundreds of children in various eisteddfods/ eisteddfodau. Mostly instrumental but when I was a classroom teacher I also entered groups in verse speaking sections. All good fun and after I became the instrumental music teacher I got to miss a week of teaching at the schools because I was at the eisteddfod.

My wife has been president of the Dalby Eisteddfod committee for about 30 years.

I am off to a 21st this weekend, just over the border in New South Wales, a 3 to 4 hour drive.

Hooroo, John

P.S. I have tried to find a video showing how Eisteddfod is said in Australia and do not really find a good example. The ones on youtube are probably British or Welsh.

This is a good approximation uh-STED-fud
06/22/21 03:50 PM
#855

I have been diagnosed with Stage 4 kidney disease and will soon need a kidney transplant to continue a normal active life.

If you know of anyone willing to donate one of their kidneys, please contact me at smwilliams9@cox.net. We will cover all medical expenses. Sallie Waddell Williams
06/24/21 07:50 AM
#856

Carol Williams (McLain (Class Of 1965))

To Sallie Waddell (Williams)

I have been in Stage 4 Kidney failure for years now and if your Doctor's are watching any meds that you may be on and you get your lab work done as the Doctor wants you too, you should be alright just takes a good Doctor to watch over you and listen to what the Doctor tell you.

Carol Williams/McLain
07/02/21 11:12 PM
#857

DRIVER'S ED UPDATE

G'day Warriors,
A quick update on some of my driving with Nikita, the girl who had been kicked out of school for beating up a boy. I constantly talk with the kids about anything that comes to mind- I do have a captive audience.
Anyway, I was telling her about being in the Orchestra for the State High School musical production this year and she told me she could not go because she was not allowed to be on the school grounds.
I taught long enough to know that you are seldom kicked out of school on your first transgression.
So I said to her, "You had been in trouble before that?"
She said, "yes" she had been in trouble before that.
So I then said, "You are a nice person. If you don't mind me asking, what was the problem?"
And she said, " I can't control my anger."
I don't know, I guess I better not make her angry.

During one of our drives she told me that she had first started driving on a manual transmission but just did not understand it at the time and quit. At the end of our drive she said she would like to learn manual transmission. So the next time I drove with her I brought the manual transmission car.
I knew she was a bit nervous about driving the manual car, so I picked her up at her home and I drove to a quiet area a few minutes away for her to start driving. When we got there we swapped seats so she could drive.
Nikita then said to me, "Are you afraid?"
I laughed and said, "No, I am not afraid."
She said, "I'm afraid."
I reassured her there was no reason to be afraid.

We spent maybe half an hour driving up and down that small stretch of road while she practised* driving away and shifting into 2nd gear and then stopping. And then drive away, shift to 2nd and stop. Over and over and over.
After a bit, she kind of got the hang of it so we ventured out into some neighbourhood roads and even went onto the Highway for a short time.
At the end of the drive she said to me, "I think I will continue driving manual. You should have been a driving instructor."

The next drive I had with Nikita she said to me, "You know, I did not think I would be able to drive manual."
I said, "Yes, I know you though that."
She then said, "Mum said I would never learn how to drive a manual, I am too casual"
I laughed and said, "You're too casual except when you beat up boys."
And that made her laugh.

I then said, "If Aiofe can get a manual license, anyone can." (They both work at Woolworth)
The following Monday I drove with her again and she was co-ordinating the clutch and gas pedal noticeably better. I complimented her on it. With a big smile, she told me that her boyfriend lives on a property** and she had spent time that weekend driving a manual transmission ute*** around the paddocks**** on the property.
I know her boyfriend does not have his drivers license yet either so I ask her which of them was the better driver. She assured me she was.

It has been about a month now since I last drove with Nikita. For one reason or another she has not been available. Now she has a trainee-ship with one of the banks. For the last few weeks she has been to a full-time induction program.
When she told me about the trainee-ship I said to her, "Don't get angry!" She said she wouldn't.

She is not on my schedule next week either.

Disappointing.

*Practise/ Practice- In Australia, there are two different spellings. If the word is being used as a verb, it is spelled with an "s". If the word is used as a noun, it is spelled with a "c".
**Property- In Australia the term farm is seldom used and I have never heard the word ranch used. They are usually collectively called properties.
However, a property might also just be a home in the bush with a few acres. Normally, a property is not in town.
A large property in the outback is usually called a "station". In the past, a station was often like a small village, having a number of buildings and people living there.
***Ute- short for utility= Pick-up truck
****Paddock- A field, usually with few or no trees. You can plant crops in a paddock or have animals in a paddock

PS Nikita has never heard of Nikita Kruschev. In fact almost no one who I have talked to has heard of Nikita Kruschev

PPS If you ever have the opportunity to buy a second hand manual transmission car used in a driving school- Don't! This poor car has had a hard life.

Hooroo, John
07/04/21 08:21 AM
#859

I always read John's postings from start to finish, very informative and interesting.

Plus, he's a heck of a good writer. :)

Dale J. for Shirley Ann Johnson