Oxon Hill High School


Class Of 1964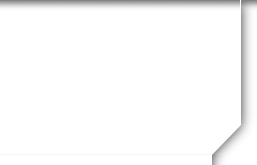 Message Forum
Welcome to the Oxon Hill High School Message Forum.
Hello Fellow Clippers,
Post your messages to classmates here. Think "Bulletin Board" (your message is seen by everyone, so please be careful and discrete about what you share or say.
There will no political posts or inappropriate posts allowed. Our forum is for old friends keeping up with each other.
Please don't share any personal information about anyone else without that person's permission.
Give it a try and respect the purpose our site. If you have questions let us know, we'll try to help.

03/19/21 09:33 AM
#815

John,

I learn so many neat and interesting things reading your posts.

I would have never guessed at the correct pronunciation of Aoife...... :)

Our days are getting longer and the snow is about all gone, I can still find snow in the woods at the nature center however.

Dale for Shirley Ann Johnson
03/26/21 02:14 AM
#816

Cherry Apple got her driver's license yesterday
and I am not sure the world is ready for that

G'day warriors,
Cherry Apple (CA) is a 38 year old Filipino woman whose husband drowned this Christmas. She moved to Dalby to be near her sister and coincidentally rented a unit across the road from my house. She had a driver's license in the Philippines but that is not recognised in Australia.
I drove with her every Wednesday, Thursday and Friday after she joined the 'Breaking The Cycle' program, for a total of `probably 12- 15 hours. Maybe even 20 hours.
Unlike driving with most of the kids once they get into the higher hours of driving, I never could relax *while driving with CA.
Last Wednesday (9 days ago) I asked her what she wanted to do and she said Traffic lights, so we spent over an hour doing every traffic light in town and every variation we could find. She did OK except that she often does not watch when sitting at a red light and you need to remind her when the light turns green. I do not know what she does when sitting at a red light, I should have asked.
On Friday last (7 days ago), we were just doing random driving around town and TWICE She started to turn right on a red right turn arrow across oncoming traffic. I shouted stop both times.
In another incident, I took her to an unusual intersection that goes uphill and has a concrete divider between the two lanes when you turn right. She proceeded to attempt to go up the right hand lane (we drive on the left!) That was a scramble, I was not ready for that. I shouted stop, grabbed the wheel and pulled it over to the left. Fortunately, there were no cars coming the other way.

When I got back to the office I told the supervisor that it would probably be best for CA (and me?) if someone else took her out for her final drive this Wednesday (two days ago). There is a retired policeman who used to do driving exams who took her out for her final drive on Wednesday and she passed her test yesterday on Thursday.
She did not have the bipolar examiner.

She has a lovely shiny black Toyota Prado Land Cruiser sitting in the drive way. I wonder how long it will take before it has a dent in it?

SCAMMER PHONE CALLS

The Scammers have apparently gotten back to my name in the phone book because I have recently been receiving daily calls.
I received a scam call the other evening after I had had a few vodka and Pepsi Max and feeling relaxed so I played along with him as I usually do.
If you have ever had a scam call you know their English is often not very good. They may use the wrong word or leave out a word. So I decided to play a little game with him. He said something about being a Telstra Technician and detecting a problem with my computer and soon enough he made a mistake in his grammar. So I said,
"STOP! STOP! STOP!
That is not the correct way to say it.
This is how you should say it"

And I proceeded to tell him the correct way to say what he wanted to say and then told him to continue.
He was quiet for a few seconds and then continued with his script. Soon enough he made another mistake and I again said,

"STOP! STOP! STOP!
That is not the correct way to say it.
This is how you should say it"

And I proceeded to tell him the correct way to say what he wanted to say.
I then said,
"How do you expect to scam people out of money if you can not even speak proper English?"

For some reason he got angry and started saying lots of very rude things to me. And I just laughed and laughed until he hung the phone up.

I made $81 this week on drink containers

Hooroo, John

*I have reverted to the USA custom of using while instead of whilst when the word is used as a conjunction.
03/26/21 01:10 PM
#817

Speaking of Drivers Ed, who remembers our teacher's name and what car was used?
03/26/21 02:51 PM
#818

Mr Nemchick (sp?)! A full sized GM car, light blue if I remember correctly. Probably a Pontiac. I actually ran across my completion certificate a few months ago, but my failing memory doesn't know where I put it!
03/27/21 07:10 PM
#819

CORRECT,,But what was the tag number?
03/27/21 08:26 PM
#820

3M TA3. Worked best with the front plate.
03/28/21 10:27 AM
#821

I distinctly remember Mr. Nemchick picking up his laundry and popping into stores during Driver's Ed. He was being chauffeured in someone else's car, using someone else's gasoline, going shopping and running errands while getting paid! That is some serious multi-tasking.

At the end of the fall semester our senior year, I got the Best Driver Award. A few days later, I backed my father's car out of the driveway and slammed into the front of my mother's car.
03/28/21 06:43 PM
#822

OK Mazza, how did you come up with that tag number?

I was just kidding about the tag but it was a loaner car from Dave Pyles Pontiac.
03/29/21 11:08 AM
#823

Ok, I have a new subject. How much money did you make? I had a Daily News, paper route when I was 13. I made enough money to run across Indian Head Highway to the new Mc Donalds and buy a three course meal for $.45 now and then, [ hamburger, fries and a milk shake] When my older brother [ OHHS 1959] got out of high school he gave me his Evening Star paper route where I made a little more. But my first real job was working part time for the city of Forest Heights sanding the hills and stop signs after and during snow storms. Archie's father was in charge of all maintenance for Forest Heights and got Archie and I jobs when ever in snowed. The town paid the full time workers $1.00 an hour but Mr. Wetheril got Archie and I $1.50 an hour due to the conditions. Thank you Mr. Wetheril. I made enough to buy a 1950 Ford when I turned 16. My next big hit, just after being fired from coach Cresent's paint crew which was a great life changing event for me, I went to Pepco and started at $1.97 an hour. I remember thinking if I ever made a hundred dollars a week, how could I possibly spend that much money? No house payment, no car payment, gas was $.29 a gallon, most DC bars sold beer for $.50 except Some Place Else where it was $.75, and I could take my best girl out to dinner for 90cents,life was good! Then in 1965 I went in the Navy and really hit it big! I did eventually make a hundred dollars a week and even more, but my bills kept going up too. Those were the good old days.
03/30/21 08:14 AM
#824

OK Mac here are my first job memories. Not being a big fan of work, I never had a job, or two nickels to rub together in High School. Plus no best girl to spend 90 cents on or a car to drive her anywhere, even if I had one. But in November 1963 of our senior year my dad, who worked at the US Capitol found out about an temporary opening for a Capitol Page in the US House of Representatives and he was able to get the job for me. Mr. Henrick agreed to let me out of school until the end of the calander year, but only if I attended the Capitol Page High School, which I found out started at 6:30 AM! I gave it a good shot for 2 days and decided to attend OHHS "virtually."

Anyway I worked as a Page until Congress went out of session in mid December and got paid for a full month. Sweet! Then I found out I would remain on the payroll until Congress came back in session until Jan 20-even sweeter! I don't remember how much I made, my dad wisely took control of my pay checks. But he was able to bank enough for me to pay for a year of college tuition, fees and books (solidifying my very first 2-S Draft Deferment), plus buy my first car, a 1957 Ford. Sweet ride in my opinion, but as George Huici (the coolest guy in River Ridge, next to Steve Pasquini of course) accurately said, "Just a P.O.S. Ford!" Still no girlfriend, but I did get to buy Cy Creveling a couple of 45 cent dinners and s 25 cent draft beer of two.

So that's my first job story, work 3 weeks for the Congress and get paid for 2 months. Full time pay for part time work. Just like our elected representatives of today. However, this is not a political post, Don Richardson!

P.S. Mac, I remember cruising in that 1950 Ford with you, Bill Rivers and Tom Luskey. Sweet ride indeed! Not a Chick Magnet as I recall. Not that night anyway. Lots of laughs though. Good old days.
03/30/21 07:01 PM
#825

May of 5th grade, I had an Evening Star route on OH Road to Pates Drive and all adjacent lanes, drives, etc. The route took about an hour and half for daily service by bike. a little quicker on Sundays thanks to my brother driving the route with me. After the monthly collection, I netted $17,50, and 4 families stiffed me altogether by not answering their doors. A generous estimate of my efforts means i earned about ,30 cents an hour. One month was enough for me. The money was 'wisely' spent on Topps baseball cards. I stayed out of the paid work force for 7 years, because I was sooo traumatized.
04/01/21 12:58 AM
#826

G'day warriors,

I lived about a 5 minute walk from the Super Chief Drive-In Theater, just above Lyle's Steak House on Livingston Rd. As you may recall, the theater was back in the woods with a BIG open field in front of it. There is now a shopping center in that field.
My first paying job was janitor to the Super Chief starting when I was about 15. Every day, after I got home from school I would go down to the theater, pick up the trash on the ramps and clean the toilets, projection booth and managers office.
In the summer, I also mowed the field in front with a Farmall Cub tractor that was owned by the theater. I worked 7 days a week. I was paid $1 an hour.

My wife and I lived in the USA for a year in 1983 and I worked the final night of it's operation in sept 1983. My mother was the manager.
The last I knew, the theater is now fringe parking.

Hooroo, John.
04/01/21 10:06 AM
#827

John,

Shirley Johnson and her mom, dad, two brothers and sister were all raised at 6610 Livingston Rd. Oxon Hill. Perhaps you were near neighbors. We visited a number of times back in the 80's early 90's and I had a chance to walk all around that area, even jogging at the golf course (with permission). Shirley talked a lot about her home town and how it was growing up in Oxon Hill. She was a proud Clipper. After all the visits and discussions with Shirley I still feel a part of Oxon Hill is with me.

Dale J. and for Shirley Ann Johnson All the best.
04/01/21 11:01 AM
#828

OK Joe, I finally got the joke on the tag number!

I had to think about "works best on the front end."
04/01/21 11:46 AM
#829

I knew you'd get it eventually, Don!
04/01/21 07:02 PM
#830

G'day Dale,

I lived much further out in the country. 12107 Livingston Rd Fort Washington Maryland. The house was on an acre in the middle of the woods. Dad built the house over a number of years.
I just did a google map search. The house is still there and is no longer standing empty. It seems it is being used as offices, probably for the aged care building next door. It is a big, solidly built house.
My sister Evelyn had told me she thought the fire dept had burned it down for practice. I am glad they didn't.

Hooroo, John
04/02/21 12:48 PM
#831

Don.....I thought the plate # was TIH5 HO

-dc
04/03/21 11:55 AM
#832

Dave, as I recall you actually had that tag didn't you?
04/03/21 12:01 PM
#833

Jeff's post reminded me that we used to "flip" baseball cards while waiting for the bus at River Ridge. You would say match me and if the guy failed you got to take his card.
04/03/21 02:47 PM
#834

Don, when I was in elementary school I had half a grocery bag of baseball cards. Today those would get you a Mercedes, airplane and small island in the Caribbean. We would stand one up against the school and frisbee cards at it. Knock it down they're all yours.
04/03/21 03:33 PM
#835

Don, I don't remember, good Lord I hardly remember yesterday. :). I appreciate you thinking of me however.
04/03/21 06:20 PM
#836

COMIC BOOKS

G'day Warriors,
I went to Oxon Hill Elementary School through grade 5. There was a period somewhere around 4th or 5th grade when comic books were all the rage, with the boys anyway.
You always had a couple of comic books in your book bag and were constantly trading them between friends after reading them.
I do give some credit to comic books for helping me learn how to read.
Comic books were always in color. When I came to Australia I noticed that while the cover is usually in color, the stories in the comic books are often in black and white.
I gave up reading comic books long ago. The stories became too deep and meaningful.

Hooroo, John


Inline Image Not Displayed
04/04/21 12:57 PM
#837

I was in the fifth grade while living on Abbington Drive in River Ridge, I delivered the Washington post just on Sundays.They were about 5 pounds each. I could only get so many of them in my wagon. Required advanced logistics to refill my wagon each time. I wasn't crazy about getting up at 4 o'clock in the morning and working for four hours to make a dollar an hr. Turned in my resignation about two months later. Then I was the french fry guy at the McDonald's on Indianhead highway. When friends came by to get french fries I loved loading up their bags overflowing with excess fries. Mowed lawns, washed cars. Bought Coca-Colas for $.20 each, sold them to the guys building the Wilson bridge for 30 cents. Wow, 50% on my money. I knew I was onto something. My most favorite jobs were lifeguarding at the Oxon Hill, Forest Heights and Fort Washington marina pools. Surrounded by sun, fun and great gals. I knew I was onto something. 😍
04/04/21 03:32 PM
#838

How about using baseball cards as noise makers in the spokes of our bikes? What a waste of good cards, and asa Jim said, 'a boatload of money'. Aah, the good old days
04/13/21 06:40 AM
#839

This and That

G'day Warriors,

I am off to New Castle tomorrow to visit my eldest daughter and family for a few days, about a 10- 11 hour drive. New Castle is about 1 hour this side of Sydney. In that drive I will go through one fair size town. The rest is country side with the occasional small town.
My wife is currently in Tasmania with her sister visiting friends. She flies into Briso tomorrow afternoon and then flies back to New Castle where I will pick her up at the airport.

Coronavirus
Queensland just had it's 7th death from coronavirus, the first in about a year, and the first coronavirus death in Australia this year. This was an 80 year old man who had just returned from the Philippines and was in hotel quarantine. He tested positive for coronavirus on his 5th day of quarantine and died last night in hospital.
There is currently no coronavirus in the community and everyone is living virtually normal lives. All state borders are open.
There was a scare in Queensland a few weeks ago which resulted in a snap three day lock down for Brisbane and requiring everyone else in Queensland to wear masks when in public. The mask requirement will end on the 15th assuming there continues to be no further community transmission.

Drivers Ed

Last week, for the first time in 7½ years, I found it necessary to terminate a drive half way through, swap seats with the driver and drive the car back to the office myself. He had 5 hours total driving time and had driven with me on 2 other occasions. For some reason he decided he was not going to do what I said. I have no idea what was going through his mind. After I took over the car, he spent the next 20 minutes while we drove back into town playing on his phone.
An hour after the supervisor sent him home he sent her a text asked if he could have a drive the following day because he wants to get his license. He is no longer on the program.

I spend a lot of time driving with the kids in the country side. It is a relaxed time and they become accustomed to driving. You learn how to drive by driving.

I am often amazed at what the kids do not know.
For instance, I recently spent a huge amount of time driving with one girl who had just graduated #3 in her class at "Our Lady". The reason she was only #3 was because she did not take the "hard" *maths class, so that affected her overall position. Anyway, while talking about something or other with her during a drive, I discovered she does not know her times tables. She is a very intelligent girl and I said to her with a bit of a shocked tone, "You don't know your times tables!". I think she was a little embarrassed and said that she wasn't really into school work that much when she was in primary school.

The next day while driving with her I suggested I should make a tape and she could learn her times tables while we were driving. I didn't do that though. I did explain to her the method of quickly figuring out the 9's table and she thought that was pretty clever.
I am sure you can get through life without knowing your times tables, but they do come in handy some times.

I have also realised that while explaining something to people, you have to be sure they actually understand the meaning of the words you are using. For instance I now say "Do you know what perpendicular means?" or, "Do you know what parallel means?" "Do you know what right angle means?" "Do you know what 45 degrees means?" The more I do this, the more I realize that if I use a word that is more than 5 or 6 letters long I need to make sure they actually understand what the word means.

It is starting to get cool in the morning. This morning I had breakfast before going out on my ride to let it warm up a bit. It was down to 6 deg C last night.


Hooroo, John

*In Australia the word Maths is commonly used instead of Math. They are interchangeable.



| | | |
| --- | --- | --- |
| | | |