Oxon Hill High School


Class Of 1964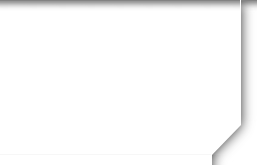 Linda Verity DuBos
Profile Updated:
August 27, 2014
| | |
| --- | --- |
| Residing In: | Union, WA USA |
| | |
| --- | --- |
| Spouse/Partner: | Patrick DuBos |
Children:
Stephanie M. Jepson, Robert A. Jorgensen, Robyn Leveton, Christian Sean Jorgensen 12/09/77-01/18/2010, More…

Tiffany M. Jorgensen; Grandchildren: Brandon A. Jorgensen, Benton G. Jorgensen, Persephone M. Cizak, Christian Michael Jorgensen
Yes! Attending Reunion
School Story:
Has it really been almost five years since our last reunion? The 45th was wonderful. It was great to renew old acquaintances and to learn where life has taken fellow classmates. I am saddened to learn of the passing of too many that have sailed with us on the sea of life.

My life, like most, has been rewarding but also touched with hardship and heartache. I was blessed with five fabulous children and five even more fabulous grandchildren. I had one marriage that ended in divorce; and one with Patrick that is full of joy, love, and adventure.

I had a long and rewarding career in real estate law but an inoperable brain tumor forced a retirement I didn't want and wasn't prepared for. Do you believe in the power of prayer? I do. After being placed on a number of prayer lists, the tumor suddenly and, for the doctors, inexplicably disappeared.

Needing to fill all those empty hours, I began a semi-successful line of children's fashions called Tea Party Fashions. The clothing was beautiful but my dream of becoming fabulously well-known and successful was short lived.

On January 18, 2010, I lost my youngest and most cherished son, Christian, to debilitating depression which resulted ultimately in him taking his own life. There are no words to describe that type of loss. No way to explain the pain. No way to even begin to know how to continue on with my own life.

I have always loved to write and have learned much in the process. So knowing the benefits of journaling, I began to write about my feelings and what it was like to lose a child. From those writings a blog on the loss of a child to suicide was born (a journey, Death by Suicide, a Mother's Story); and from that, three self-published books. I have been told that these journal entries and books have helped thousands of people but for me they have created a timeline of where I was in the beginning of the grieving process and where I am now.

From that empty place within my soul, I found an outlet by drawing and painting. Only in art can pain be truly understood and the agony in the soul revealed. I have sold several paintings but I don't do it for that reason. I do it to help lift myself up from that black place called sorrow.

In November 2012, my granddaughter ask me to create some fashions for her American Girl doll. Not really my thing I thought but for her I'd do it; and while I was at it, I'll volunteer to do the same for our local Foster Children"s Program. For two months I sewed and found a love in creating trendy fashions in miniature.

I now have a shop on Etsy called Rhinestones to Rubies which is becoming wonderfully successful. I am, however, finding it difficult to keep my shop fully stocked. I create, it sells. One day I have 41 listings and in a week or two only 17. I can't keep up. Too many long hours. I guess we should be careful of what we wish for. I would prefer to spend those hours with my adorable, amazing grandchildren, Brandon, Benton, Persephone, and little 3 year old Christian.

I rejoice that my 90 year old Mother is still going strong and now lives in Henderson, NV. She's still independent and lives in her own home. As she always tells me "Don't say go unless you mean it." And when I'm with her that is exactly what we do. Go, go, go.