Oxon Hill High School


Class Of 1964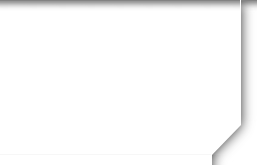 Not a member?
JOIN HERE
Find and click on your name.

WHERE ARE THEY NOW

WHERE WE LIVE
Who lives where - click links below to find out.

1 lives in Alabama
12 live in California
5 live in Colorado
7 live in Delaware
2 live in District Of Columbia
28 live in Florida
6 live in Georgia
1 lives in Illinois
1 lives in Indiana
1 lives in Iowa
2 live in Kentucky
1 lives in Maine
82 live in Maryland
1 lives in Massachusetts
1 lives in Mississippi
1 lives in Missouri
1 lives in Montana
1 lives in Nebraska
3 live in Nevada
1 lives in New Hampshire
3 live in New Jersey
2 live in New York
12 live in North Carolina
2 live in Ohio
1 lives in Oklahoma
3 live in Oregon
6 live in Pennsylvania
6 live in South Carolina
2 live in Tennessee
11 live in Texas
2 live in Vermont
40 live in Virginia
5 live in Washington
2 live in West Virginia
2 live in Wisconsin
1 lives in Ontario
1 lives in Australia
143 location unknown




Show Classmates on map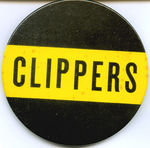 Welcome to the Oxon Hill High Class Of 1964 web site.
If this is your first time here please go to the How To Join / Forgot Password tab on the top of the far right side of the Home Page and join or update your information. We are delighted to have all OHHS Class of 1964 Classmates join the site.
Thank you for visiting our home on the Web. We hope you will join your fellow classmates in the our Class of 1964 web site and share your own news as well as learn about the news of classmates. Information about the next reunion is our first priority for the web site. We want to give you the opportunity to know about reunions and class events/news.
Check back often so you can stay up to date.
KEEP YOUR EMAIL UP TO DATE. IT IS OUR PRIMARY MEANS OF COMMUNICATION!
OHHS CLASS OF 1964 55th Reunion Dates Confirmed.
Our next Reunion Will Be Our 55th. It will be October 17-19, 2019 at the Dune's Manor in Ocean City, MD.
In the meantime we hope you will keep in touch through our web site,
Why not sponsor one of our smaller gatherings such as a lunch or dinner in your local area and invite others who are local to your area to join you. Email us for suggestions.
Help us find classmates "Lost at Sea" and encourage them to join our website. It's fun, it's easy, it's quick. Just Do It!
Look who is coming to the 55th reunion in October 2019
and is registered.
Linda Duncan Harding and Bert
Chirstine Kassow Fioramonti
Arthur Fioramonti
Tim Maines & Bonnie
Gary Pennifill & Maureen
Pat York Moore & Richard
Jo Anne Young Shaw & Richard
Jeff Trollinger & Lorna
Sylvia Dix Kemp
Charles Bryant
Diana McKamey
Jean Clevenstine
Gary Clark & Ruth
Valerie Kesey & Joe Sowell
Joe Mazza & Danielle
Susan Russ & Ronald Bauman
Judy Underwood Hicks
Penne Ford Preble
Nick Preble
Linda Grayson Latona
Mary Ellen Kendall Vandenberg
Sallie Waddell & Don Williams
Gary Oden & Dotty
Peter Franks & Paula
Donnie Shipp
Lorraine Bean Ship
Bob & Mary Chance
OXON HILL HIGH SCHOOL ALMA MATER
On a hill in Maryland
stands our Alma Mater.
Grandest place in all the land
to ev'ry son and daughter.
Though our school days soon will pass,
classmates say goodbye.
We will ne'er forget our class
and Oxon Hill High.
ANNOUNCEMENTS
•

Be sure to update your information on the web site. Keep your email address current...that's the only way for us to keep in touch with you.

The dates for our 55th Reunion are finalized...exciting news to share. Ocean City here we come!

Our reunion is October 17-18-19, 2019 at the Dune's Manor Hotel in Ocean City is confirmed. All rooms are ocean front. Thursday night will be $89.00 plus tax for Thursday night and $119.00 for Friday and Saturday plus tax. For those who are staying over Sunday night the rate goes back down to $89.00. It's a bargain no matter how you cut it! These rates are for rooms with 2 double beds. A King or Queen bed is $10.00 more per night. GREAT rates at a great place! Check in time is 4 pm / Checkout is 11:00 am. Tea time is 3:00 pm.

We have dinners planned for Thursday night (Higgins), Friday night (Beach Party Buffet) & Saturday night (All American Buffet).

Call 1-800-523-2888 or local 410-289-1100 to make reservations or you can register on line (see directions below). Be sure to ask for the OHHS Class of '64 special rate and let them know you are part of our group.

The most important way you can help at this point is to put the dates on your own calendar, make being here a priority and spread the word. Please help find classmates Lost at Sea and encourage them to join the web site. The web site and our Facebook Page will be the primary ways communication. Mail is too expensive, too slow and too many letters come back "Moved with no forwarding address" for us to manage.

Instructions for reserving your hotel on line:

Go to "Make Your Reservation" on the Home Page.

Select the dates of the Reunion.

Select the blue box "Have a promo code or group rate".

Use code / 1302656 / Click update.

Choose the type of room you desire (all rooms are ocean front).

•

Check out the new pictures from the DC Area Class Luncheon. Go to Photo Galleries and click on the DC Area Luncheon Folder. It was a great time together.

•

Our Next Reunion...October 17-19, 2019 ... This marks our 55th Reunion! Mark your calendars and don't miss the fun. We will begin on Thursday and depart on Sunday. If some folks want to stay over Sunday that's always an option too. Let us know if you are interested.

Sign up early...help us know how many to plan for. Check back often!

•

Updating Your Personal Information

When your personal data changes (email address, phone number, status, home address, etc.) you simply go to your profile and make the changes you wish to make. In other words we each update our own own records! Keep your profile updated please so you don't miss a thing! Keep your password handy.

•

75th Birthday Reunion Pictures...

Post your pictures in the Photo Galleries section of the web site, specifically in the 75th Birthday/Reunion album. Looking forward to all the great pictures people will take. Please be judicious in how many and what kind of pictures your post...we are only allotted so much space.

Pictures from the October 2018 Luncheon are posted in a separate folder. Go and have a look! We all had a great time.

•

Sending Messages To Classmates...

To post a message to the class simply go to the "Message Forum" Tab on the top of the Home Page. Post your message and it will go out to everyone. Think Bulletin Board so post your message carefully and with sensitivity to other's feelings and perspectives. If your message intended for only one person or a small group select who you want it to go to so it doesn't go out to everyone.

•

Class Creator has partnered with SSA Stores to offer our class members an extensive line of high quality, custom apparel products.

Our classs receives a 12% commission from SSA Stores on all items purchased. This is a terrific way to raise funds to put toward our class reunion or other class outing or activity.

•

We have 10 classmates with in- correct email addresses. It would be helpful if everyone went back and insured their email is correct and up to date. Eventually we will be sending 50th reunion information out via email and to get it your email address will have to be up to date. Thanks for checking yours!