Oxon Hill High School


Class Of 1964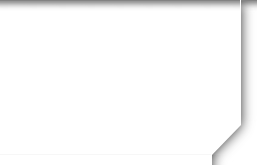 WHERE ARE THEY NOW

WHERE WE LIVE
Who lives where - click links below to find out.

2 live in Alabama
12 live in California
4 live in Colorado
7 live in Delaware
2 live in District Of Columbia
30 live in Florida
6 live in Georgia
1 lives in Illinois
1 lives in Indiana
2 live in Kentucky
1 lives in Maine
85 live in Maryland
1 lives in Massachusetts
1 lives in Mississippi
1 lives in Missouri
1 lives in Montana
1 lives in Nebraska
2 live in Nevada
1 lives in New Hampshire
3 live in New Jersey
2 live in New York
13 live in North Carolina
2 live in Ohio
1 lives in Oklahoma
2 live in Oregon
6 live in Pennsylvania
6 live in South Carolina
1 lives in Tennessee
9 live in Texas
2 live in Vermont
42 live in Virginia
5 live in Washington
3 live in West Virginia
2 live in Wisconsin
1 lives in Ontario
1 lives in Australia
1 lives in France, Metropolitan
151 location unknown




Show Classmates on map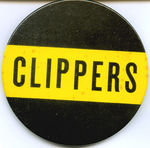 CLASS OF '64 TURNS 70 - NEW DATE
So many people expressed a desire to have a OHHS Class of '64 Turns 70 Reunion that we booked it. Sign up early and save money and get your room guarenteed.
Thursday October 20, Friday October 21 and Saturday October 22
Dune's Manor Hotel, Ocean City, MD
Download and print the 70th Birthday Registration Form HERE.
Welcome to the Oxon Hill High Class Of 1964 web site.
If this is your first time here please go to the How To Join tab and join. We are delighted to have all OHHS Class of 1964 Classmates join the site.
Thank you for visiting our home on the Web. We hope you will join your fellow classmates in the our Class of 1964 web site and share your own news as well as learn about the news of classmates. Information about the next reunion is our first priority for the web site. We want to give you the opportunity to know about reunions and class events/news.
Check back often so you can stay up to date.
OXON HILL HIGH SCHOOL ALMA MATER
On a hill in Maryland
stands our Alma Mater.
Grandest place in all the land
to ev'ry son and daughter.
Though our school days soon will pass,
classmates say goodbye.
We will ne'er forget our class
and Oxon Hill High.
ANNOUNCEMENTS
•

Classmates Registered for the

70th Birthday Party October 2016

William Bass

Vivian Bates Phillips

Lorrain Bean & Donnie

John & Pauline Blandford

Laie Irwin Burns

Bob & Mary Chance

Gary & Ruth Clark

Jean Clevenstine

Carol Coughlin Costante

Cy Creveling

Sylvia Dix Kremp

Melinda Eden Williams & Ray

Alice Egli Shinn & Jon

John Enterline & guest

Peter & Paula Franks

Martha Goodwin Nichol & Jim

Diann Green Kraft-Puzon & Ike

Hoyt Gallaway

Gayle Gresick Pyryt

Thomas Griel

Rae Jeanne Halt Huston

Mary Hambright Dawson

Patricia Harris

Valerie Keesee Sowell & Joe

Don Kester

Cora Lewis Cox & Jack

Peter Logan

Tim & Bonnie Maines

Joe Mazza & Danielle

Chip mcClanahan

Janeen Mc Cracken Taylor & Scott

Gary & Dorothy Oden

Catherine Rhodes Johnson

Rose River Ward & Carmen

Susan Russ Bauman & Ron

Susan Sackman Barrett & Ralph

Gloria Jean Saine Burns

Stephen & Penny Schobel

Nancy Schumann Sweet & Bob Dalgren

Donald Shipp & Lorraine

Dana Stevenson Beals

Mary Thorne Russell & daughters

Larry & Shirley Tomko

Jeff Trollinger & Lorna

Andrew Turlington & Shirley

Linda Verity DuBos

Ted & Angie Westwood

Betty Workman Musselman

Jane Yagerhofer Miller

John Yates

Pat York Moore & Richard

Jo Anne Shaw & Richard & Becky

•

Updating Your Personal Information

When your personal data changes (email address, phone number, status, home address, etc.) you simply go to profile and make the changes you wish to make. In other words we each update our own own records! Keep your profile updated please so you don't miss a thing!

•

50th Pictures...

Post your pictures in the Photo Galleries section of the web site, specifically in the 50th Reunion album. Looking forward to all the great pictures people took.

•

Sending Messages To Classmates...

To post a message to the class simply go to the "Message Forum" Tab on the top of the Home Page. Post your message and it will go out to everyone. Think Bulletin Board so post your message carefully and with sensitivity to other's feelings and perspectives. If your message intended for only one person or a small group select who you want it to go to so it doesn't go out to everyone.

•

Class Creator has partnered with SSA Stores to offer our class members an extensive line of high quality, custom apparel products.

Our classs receives a 12% commission from SSA Stores on all items purchased. This is a terrific way to raise funds to put toward our class reunion or other class outing or activity.

•

We have 10 classmates with in- correct email addresses. It would be helpful if everyone went back and insured their email is correct and up to date. Eventually we will be sending 50th reunion information out via email and to get it your email address will have to be up to date. Thanks for checking yours!