Oxon Hill High School
Class Of 1964
ANNOUNCEMENTS
•

REGISTRATION IS NOW CLOSED. YOU CAN STILL VISIT WITH EVERYONE DURING THE DAY BUT OUR FINAL NUMBERS HAVE PROVIDED TO THE HOTEL AND WE HAVE FILLED TO CAPACITY.

50th. Reunion. Dunes Manor Hotel, Ocean City MD Oct 3-5 2014

Go to the 50th Reunion Information at the top of the site and you can see the Registration Form and Class Letter with all the details for the 50th Reunion. We can't register on line but you can print the form, fill it in and mail it in. Please register as early as possible and send your check in so we know how many to prepare for.

October 3-5. 2014. Bonus date of 2 October for those who want a little extra fun and partying).

Call the hotel directly at their toll free number to reserve your ocean front room at the group discounted rate. After September 1 the hotel releases any unused rooms in our block rate and you will pay a higher rate. The number is toll free at 1-800-523-2888.

All rooms ocean front, completely and beautifully refurbished in 2013.

Please help by finding classmates Lost at Sea and encouraging them to join the site?

Send any ideas to make it special. Let's all pitch in!

•

Sending Messages To Classmates...

To post a message to the class simply go to the "Message Center" Tab on the left side of the Home Page.Post your message and it will go out to everyone. Think Bulletin Board so post your message carefully and with sensitivity to other's feelings and perspectives. If your message intended for only one person or a small group select who you want it to go to so it doesn't go out to everyone.

•

Updating Your Personal Information

When your personal data changes (email address, phone number, status, home address, etc.) you simply go to profile and make the changes you wish to make. In other words we each update our own own records! Keep your profile updated please so you don't miss a thing!

•

We have 10 classmates with in- correct email addresses. It would be helpful if everyone went back and insured their email is correct and up to date. Eventually we will be sending 50th reunion information out via email and to get it your email address will have to be up to date. Thanks for checking yours!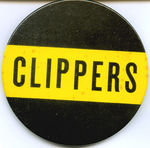 Welcome to the Oxon Hill High Class Of 1964 web site.
If this is your first time here please go to the How To Join tab and join. We are delighted to have all OHHS Class of 1964 Classmates join the site.
Thank you for visiting our home on the Web. We hope you will join your fellow classmates in the our Class of 1964 web site and share your own news as well as learn about the news of classmates. Information about the next reunion is our first priority for the web site. We want to give you the opportunity to know about reunions and class events/news.
Check back often so you can stay up to date.
Forgot You Password?? No problem!
Go to the How to Join tab and enter your email address then click on the grey Forgot Password? Your password will automatically be sent to you. Once you get it just return to the site and enter your email address and password. Each of us have our self created and unique password so it's up to you to keep up with yours.
OXON HILL HIGH SCHOOL ALMA MATER
On a hill in Maryland
stands our Alma Mater.
Grandest place in all the land
to ev'ry son and daughter.
Though our school days soon will pass,
classmates say goodbye.
We will ne'er forget our class
and Oxon Hill High.