Oxon Hill High School


Class Of 1964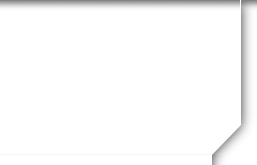 Shari (Cheryl) Brown Farrar
Profile Updated:
January 23, 2020
| | |
| --- | --- |
| Residing In: | Hackett, AR USA |
Children:
Brett, born 1976
Brady, born 1980
Courtney & Kenny, born as a set of 16.5 lbs of twins 1983 More…

(this was the pregnancy from hell)
Comments:
I am retired, a voracious reader, a political junkie and an unapologetic progressive. Oh, and though my hair is the same shade of white, it's much easier keeping it that way now!! ;oD

I moved to Mexico when I retired in 2011 to practice that Spanish that 3 years of Mrs. Parks had inculcated in my head. After two years, one in Progresso and one in Playa del Carmen, I gave up & returned to Podunk, Arkansas where my husband & I, literally, built our retirement home on the land where he was born & raised. By literally, I mean we paid someone to finish the slab & to put the metal roof on. That's it. We did the rest with help from a much younger generation of family members on three occasions with installing the ceiling & raising the roof rafters. Don't try it. It's the kind of project that only complete ignorance allows you to start - like tiling. I thought that looked like a breeze, too!
School Story:
Since I graduated, I married four times (I am NOT good at marriage), had four kids (husband #2), got a BS in Economics & Business Finance in middle age as a single mother, have nine grandchildren and since retiring, cannot keep track of the day of the week.
Posted on: Aug 13, 2021 at 4:27 PM
Happy Birthday, Bob! I'd say something snarky about your age, but rocks and glass houses, ya know?!! When I first looked at your page, I thought "Holy Cow! He had 13 kids!! Holy Cow!" Then, I thought, "Do the parentheses mean that one died? Holy Cow! Poor Bob & Mary!!" At my current state of degeneration, these things take a little longer than they did in the 60s (like weeks!), but I think I've got it - offspring (spouse)/ grand offspring, right? Oh please say yes! (I do want you to know that I was seriously impressed . . . for a while. ;oD)
Happy Birthday, youngster!
Posted on: Jan 27, 2020 at 12:24 PM
Happy Birthday, Teach! Y, claro, muchos mas!