Oxon Hill High School


Class Of 1964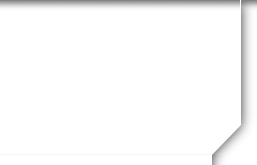 H. (John) Hansborough
Profile Updated:
September 19, 2019
| | |
| --- | --- |
| Residing In: | Columbus, NC USA |
| | |
| --- | --- |
| Spouse/Partner: | Debra Lee |
| | |
| --- | --- |
| Occupation: | Printing Industry Commercial, DOD, DON, DIA Currently still a NC Real Estate broker in Land sales |
Children:
Michael John lives in Ohio
Eric Von 1968 (born in Italy) (now resides in SC)
Ginger Marie 1974 More…(now resides in GA)
Their Mother: Donna Amendolair who attended Laraine High School (Now also resides in GA.)
Two step children Michael Ray (deceased 2014) Diana (moved to Tampa FL.) I Re-married, a Georgia Peach, 36 years go. Thank God for this woman who can still put-up with me. She will always be my" brown eyed girl".
| | |
| --- | --- |
| Military Service: | Civilian support NATO headquarters in Naples Italy |
Yes! Attending Reunion
Comments:
Since our senior year -when I worked two part-time jobs (ABC Drive-Inn and at the Bolling field AFB mess hall with former classmate Donnie McCullah I've worked as: a carpet installer; assistant mgr at a downtown Washington restaurant located in the Federal Bar building" a union electrician's Helper;
an indoor Movie usher (at the old Anocostia Theatre); a commercial printing press operator (letterpress press), Part-time Furniture mover-in a furniture warehouse in D.C;while there, I unfortunately turned-down an apprenticeship (10cents less per hour) at the Government Printing Office in D.C.; then, accepted a job for better benefits as an apprentice Offset printing press operator at the Pentagon where I got to work with former classmates Jim kirkpatrick and Larry James. Back then, took night classes in Business management thru MU and some individual printing related classes like professional photography, at Washington Metropolitan School of Printing. I later was selected for a position with the Dept. of the Navy on a support assignment and attached to a NATO facility in Naples, Italy on a three year contract. My young family Donna (of Italian decent) and our baby boy Michael John got to accompany me of course. We lived in Naples overlooking the bay of Naples and Vesuvius the volcano across the Bay in a glamorous marble walled and floored Apartment building. I later re-up'ed for an additional two years. Have many very memorable experiences and made lots of friends. Joined a Military Masonic Lodge, Harry S. Truman #649 F&AM (still a member today). During the two year extension, Donna and I, then with our TWO children moved to a country villa on a lake named Lago Patria, between Naples and Rome from where I commuted to work. When I returned stateside we lived in an apartment on Palmer Rd. Near the old ABC drive-in. Spoke with OHHS classmate Mary Hambright on bus one morning when commuting to work a couple of mornings.
I returned to work at the Pentagon with Defense Printing Service in lieu of staying with DON but only for a short time. Worked at L'enfonte Plaza near the Smithsonian museum near to where my Grandmother had lived in an old row house back n' the day. Finally, got to ride the Metro to and from work. I later resigned from DPS though and went to work at the Defense Intelligence Agency in Arlington, Va. for a raise in paygrade and where I had the pleasure of working with Jim Kirkpatrick once again, and his older brother Tom. After just one month there, I received an offer to return to the DON at the Washinton Navy Yard and was finally, offered a trainning position in Printing Management at the Charleston Naval Base in Charleston, S.C where I briefly hooked-up with another OHHS classmate & friend Frank Shelly who worked at the Naval Shipyard on the Naval Base.; But Frank and I never got to spend ANY time together. Frank was assigned to the Nuclear Engineering department at that time. I never got to see him nor saw him at any class reunions either come to think of it.. Later accepted a management position as Deputy Director in New Orleans where I managed the Printing management dept. and was responsible for printing Acquisitions for the Navy, Naval Reserve, and Marine Corps Printing Contract personnel in six different states. After 13 yrs. there took an early retirement at just 48 yrs. old and moved to Marietta Ga. where Debra (my new bride) returned to work with her prior fed. Agency, the Government Printing Office. From there we moved to NC where we presently live and where I began a second career in real estate. I still work in Real Estate mostly by referrals only and specialize in Government foreclosures and raw tracts of Land. Enjoy reading the website. Missed couple of last class reunions Not planning to attend the 70th Birthday bash, But wish all former friends and classmates a great time in Ocean City MD. Happy Birthday to each of you reading this update and wishing you the best of health, prosperity and God's blessings through our duration.
School Story:
Patterson Elementary in D.C. near the MD state line and then Oxon Hill elementary beginning in 4th grade., John Hanson Junior High then onto OHSH with Frank Shelly and another best friend, Eddie Grigsby where I got to meet another best friend, Bob Grant and so many others like Jim Laffley, George Veasy, Archie Weatheral (s.p.) Bob Misdom Jimmy Ryan, Michael Striker and Billy Stark- not to mention some really fine girls. Additionally, got to re-meet Cyrus Crevlin (a childhood friend from my first neighborhood) up above Eastover shopping center (near the Hot Shoppe),

Remember our Senior bench at OHSH and some fun times out in the court-yard. Aquasco speedway on weekends, our old cars and the night life, slot machines and steamed crabs in Waldorf MD and great buffets..