Oxon Hill High School


Class Of 1964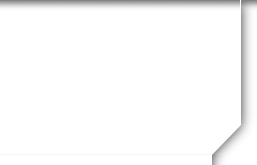 Not a member?
JOIN HERE
Find and click on your name.

WHERE ARE THEY NOW

WHERE WE LIVE
Who lives where - click links below to find out.

1 lives in Arkansas
13 live in California
5 live in Colorado
7 live in Delaware
2 live in District Of Columbia
31 live in Florida
6 live in Georgia
1 lives in Illinois
1 lives in Indiana
1 lives in Iowa
2 live in Kentucky
1 lives in Maine
79 live in Maryland
1 lives in Mississippi
1 lives in Missouri
1 lives in Montana
1 lives in Nebraska
1 lives in Nevada
1 lives in New Hampshire
1 lives in New Jersey
2 live in New York
11 live in North Carolina
1 lives in Ohio
1 lives in Oklahoma
3 live in Oregon
6 live in Pennsylvania
7 live in South Carolina
2 live in Tennessee
11 live in Texas
1 lives in Utah
2 live in Vermont
37 live in Virginia
5 live in Washington
1 lives in West Virginia
2 live in Wisconsin
1 lives in Ontario
1 lives in Australia
1 lives in Costa Rica
137 location unknown




Show Classmates on map
ANNOUNCEMENTS
•

March 9, 2021

Hello Classmates,

We hope to see as many of you as possible at our next reunion. Information is on the Home Page under the Announcements section. This is going to be fun and we hope you can join us. At the time of this email there are 218 days, 21 hours, 16 seconds to kickoff! That will be changed by the time you see this as the "Countdown" continues. How cool is that little Countdown Box? Thank you class of 1965 for that lead!: :)

We have created a new "Poll" on the upper right hand side of the Home Page. Would you let us know if you are planning to attend the Fall 2021 Reunion or not? We have to provide "best guess" estimates to reserve rooms, make plans for meals, etc. and this will help us have an eye on how many to estimate. Thank you!

We have also put a Registration Form for your convenience on the top bar of the Web Site. However, (and this is a big "however" at the moment, we are having trouble finding out how to make the form "printable". At the moment there doesn't appear to be a way to do so. We're continuing to look into it. It is possible to copy it and then paste it into a Word document , print it out, fill it in and mail it to Jeff Trolllinger. The problem is the formatting gets messed up in the process so you will have to clean up the formatting before printing it out and filling it in. We're trying to get this fixed so be patient with us (remember, we all grew up with typewriters and mimeographs so this technology is hard for us too). At any rate the sooner we start getting people registred the better our planning will be. Please get those registration forms in as soon as possible.

Third, we are going to mail a hard copy out to everyone in the system soon so be sure to update your information, especially your email and your hard mail address. Mailings are expensive and every returned envelope cost us money but more importantly becomes one more classmate who didn't get the word.

Help us help you!

•

Updating Your Personal Information

When your personal data changes (email address, phone number, status, home address, etc.) you simply go to your profile and make the changes you wish to make. In other words we each update our own own records! Keep your profile updated please so you don't miss a thing! Keep your password handy.

•

Posting Reunion Pictures...

Pictures are nested in separate albums under the Photo Galleries tab.

Post or view pictures in the Photo Galleries section of the web site.

We are Looking forward to all the great pictures people will take. Please be judicious in how many and what kind of pictures your post...we are only allotted so much space.

Pictures from each reunion are posted in a separate folder. Go and have a look! We all had a great time.

•

Our Next Reunion...October 2023 when we celebrate our "Almost Turning 60th Graduation Anniversary ". Mark your calendars and don't miss the fun. We will begin on a Sunday and depart on Wednesday (weekdays = lower rates :) ). Let us know if you are interested.

Classmates attending our "We Turn 75" reunion expressed a strong interest in returning to Dunes Manor in Ocean City.

Sign up early...help us know how many to plan for. Check back often!

•

Sending Messages To Classmates...

To post a message to the class simply go to the "Message Forum" Tab on the Left Side Bar of the Home Page. Post your message and it will go out to everyone. Think Bulletin Board so post your message carefully and with sensitivity to other's feelings and perspectives. If your message intended for only one person or a small group select who you want it to go to so it doesn't go out to everyone.

•

Check out the new pictures from the DC Area Class Luncheon. Go to Photo Galleries and click on the DC Area Luncheon Folder. It was a great time together.

•

Class Creator has partnered with SSA Stores to offer our class members an extensive line of high quality, custom apparel products.

Our classs receives a 12% commission from SSA Stores on all items purchased. This is a terrific way to raise funds to put toward our class reunion or other class outing or activity.

•

We have classmates with in- correct email addresses. It would be helpful if everyone went back and insured their email is correct and up to date. Eventually we will be sending 50th reunion information out via email and to get it your email address will have to be up to date. Thanks for checking yours!