Oxon Hill High School


Class Of 1964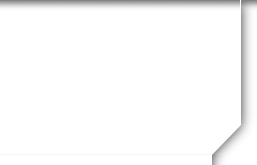 Message Forum
Welcome to the Oxon Hill High School Message Forum.
Hello Fellow Clippers,
Post your messages to classmates here. Think "Bulletin Board" (your message is seen by everyone, so please be careful and discrete about what you share or say.
In short, the Message Forum is designed for postings about High School, memories, pictures or things retaining to reunions, or gatherings of Class of '64 members. The focus should be on our class and classmates.
There will no political posts or inappropriate posts allowed. Our forum is for old friends keeping up with each other and any and all posts that are outside of the intent for our Message Forum (see above) will be deleted as soon as they are noticed.
Please don't share any personal information about anyone else without that person's permission.
Give it a try and respect the purpose our site. If you have questions let us know, we'll try to help. Please don't over post or abuse the purpose of the forum.

| | | |
| --- | --- | --- |
| | | |
10/05/20 12:14 PM
#738

Dam John, where did you learn all that history and geography? Did they teach that at Oxon Hill? I thought that the International Dateline was a number you called to meet French Girls. I think Bill Bass gave me the number, no wonder they never called back. "Parlez-Vous Francais" And I thought that Magpie was a dessert. It goes to show you that you are never too old to learn.
10/05/20 05:08 PM
#739

I will just add, not all of us hung out with the same people, went to the same parties, or visited the same establishments, so a variety of posts about other things is a welcome diversion in these times.
10/06/20 12:13 AM
#740

You are absolutely correct. I hung out with none of you and didn't go to any of your parties...didn't even know about them. My best friend was Louis Kirby from Fort Foot. She was domestic taught me to sew and cook which is why I majored in home ecomics at HMU. I kinde enjoy hearing all the things I missed out on.
10/06/20 11:43 AM
#741

You're right about that Mac. I told you about the Internatiional Date Line. It was around 1966 and you saw my cute Latin American girfriend and asked me how I met her. I gave you a New York phone number and told you to keep calling. When Rivers found out what I did, he said I was "common." That was a term back then that could be both an insult and a complement. I asked if I should I tell Mac and Rivers said, "no way! He's already spent about fifty bucks on Long Distance calls!" You went into the Navy and we lost contact. The senorita dumped me for a Gaucho. She said I was "too common" for her. I don't think it meant the same down there. I still feel bad. I owe you fifty bucks I guess. Rivers will pay you.
10/06/20 01:55 PM
#742

Bill, thanks for letting me know, I will stop calling that number. Maybe I'll wait and stop next week.
10/06/20 03:46 PM
#743

Love your posts John, keep them coming!
10/09/20 05:58 PM
#744

I hiked this morning at Sandstone Ranch, north of Colorado Springs. On the way up there, I saw this sign...
10/09/20 10:55 PM
#745

Be very afraid!
10/09/20 11:29 PM
#746

G'day warriors,

Thank you for the kind remarks, you have made me blush.

No Mac, I am afraid I did not learn that at OHHS. In fact I did not learn a great deal there, mostly my fault.

My wife has gone off to Brisbane for the weekend so I am in the process of running 60 litres of Distillers Wash through my still. It does have a bit of an aroma. I don't mind it but I think she is glad when I can do the distilling at a time when she is away.
Actually, straight ethanol (vodka) has a sweet smell and flies are attracted to it. They will line up to commit suicide by diving in one after the other if you let them.
The final purity I achieve with my still is about 90%. Then I cut that to around 30% using rain water.

It is common in Australia to collect rainwater in tanks and use the "Tank Water" for drinking. The frogs in the tanks add that something special to the taste. Actually, in the three homes I owned before this one, all we had was "tank Water" for the entire house water supply. There are two manufacturers of plastic rainwater tanks here in Dalby.
Traditionally, plumbers have always made rainwater tanks from corrugated steel sheet.

+
Plastaic rainwater tanks ...........Corrugated steel rainwater tank

CORONAVIRUS UPDATE

The first line of defence against caronavirus is testing and contact tracing. Huge amounts of time and manpower is being put into testing and contact tracing, The goal is to not have one case of coronavirus from an unknown source.

All states and territories in Australia are coronavirus free in the community except Victoria and New South Wales.
To explain what that means- every morning most states will tell how many coronavirus cases were detected in that state in the last 24 hours. Coronavirus cases can be either in quarantine, self-isolation or in the community. If they are in quarantine or in selfisolation that is fine, they are not a threat to anyone else because they are not in the community.
However, if they are in the community then they are not in quarantine or self-isolation. Cases in the community will be either part of a known cluster or the origin will be unknown and "under investigation". If they are part of a known cluster that is ok but more contact tracing is probably required as they are not already in quarantine or self isolation.
It is the cases where the source of infection is unknown that is a worry and the states spend huge amounts of time, money and manpower attempting to find the source of an unknown infection.
For example, this morning there was one new positive coronavirus case detected here in Queensland in the last 24 hours, a man who had recently returned from the Philippines and was in his 10th day of quarantine. He is not a threat.
They are also testing sewage for coronavirus and this morning they said that caronavirus had been detected in the sewage in Townsville which is about 1000km north of here. It has been months since the last case there. There will be a renewed push in testing in Townsville to try to locate this source of coronavirus.


The city of Melbourne in Victoria has been in a stay-at-home lockdown since 8 July. Victoria had 14 new cases of coronavirus in the last 24 hours. The goal is to get that to 5 cases averaged over 7 days before opening up the city.

Australia has had a total of 897 deaths related to coronavirus- 35 deaths per million.
Victoria accounting for 809 of these deaths with a state death rate of 121 deaths per million
Queensland continues with 6 deaths total, a death rate of 1.2 per million.

For all intent and purposes life is back to normal here in Queensland, except you can not travel to Victoria or New South Wales (why would you want to?).


THE FLU

The Australian government makes flu shots available free to the elderly, aborigines, and other at risk groups. There is always a campaign in early Autumn to encourage everyone to get their flu vacination.

The worst year on record was in 2017 with 1181 deaths.

The Australian death rate average over the last 5 years was 403 deaths from the flu with only 248 deaths in 2018

You all stay safe
Hooroo, John

PS- I made $47 last week from collecting drink containers. That is about all I usually spend in a week.

10/10/20 11:10 AM
#747

Coincidentally, Diana, my yard sign was vandalized last night. Not pointing fingers, but there were bicycle tracks and a pile of empty Brisbane Bitter bottles next to it.
10/10/20 01:04 PM
#748

Seems mayoral candidate Bill Bass is trying to win the Sandgate Ranch hiking vote
10/10/20 01:40 PM
#749

This conversation is getting very political. I fear we are about to be banned.
10/10/20 05:00 PM
#750
10/11/20 02:24 PM
#751

Politics aside, you guys make me smile!
10/11/20 02:51 PM
#752

John, me thinks your priorities are skewed
10/12/20 12:07 PM
#754

John Tillman does not have my permission to use my picture. Take it down!

Have to admit, it is a good picture. OK keep it up, but next time please ask.

Mayor Bill
10/12/20 02:25 PM
#755

Well, John, i listened to the ad for Brisbane Bitter and I can see why you took up cycling and the beverage: that is a really catchy tune! I am humming it in the kitchen now.
10/16/20 03:06 AM
#756

INTERESTING AUSTRALIAN INFORMATION

G'day warriors
Living in Australia is different than living in the USA. Not a lot, but there are differences and I thought some of you would find the differences interesting

PLEASE NOTE, YOU DO NOT TIP IN AUSTRALIA!

PUBS- HOTELS

This pertains to Queensland, but seems to be pretty common throughout Australia.
A pub is a "public house" where alcohol is licensed to be served to drink on site. In Queensland, until the 1980's, the liquor licensing laws required pubs to provide accommodation. So Pubs were also hotels. The word pub and hotel are used interchangeably. They mean virtually the same thing. All hotels sell alcohol to consume on site.

Most hotels have several areas where you can drink, depending on your circumstances etc.

The public bar is where everyone sits up to a bar and just as frequently, stands around talking. This is typically busy in the afternoon at the end of the work day. Working men come here and it can be quite noisy, but everyone usually behaves themselves.
No children are allowed in the public bar.
When I first came to Australia women were not allowed to be in the public bar either, they had to sit in the lounge to have their drinks. That has now changed.
There are tables in the lounge. Of course men and indeed the whole family are welcome to be in the lounge.

Different Pubs concentrate on different areas of service.
For example, in many pubs the hotel part provides very little money and is only there because it was a requirement of the liquor license. Consequently the hotel accommodation can be very basic. If you want to see what a hotel room from the 50's was like, go stay in a Queensland country pub. Shared toilets and showers/ bath tubs are not uncommon. (Not at the same time though)

Typically a pub will also have a restaurant where large quantities of good, reasonably priced food is available for "tea" (Tea is the evening meal).

Hotels also often offer a "Counter Meal" for lunch at a very reasonable price. Typically they try to keep it around $10.00

Often the counter lunch is quite limited in selection but not in quantity or quality. Contrary to what the name suggests, you can sit at a table to eat lunch, you do not have to sit at the counter.

Many pubs, especially in the bigger towns and cities find that food service is a real money spinner and have huge restaurants. When we go out for Tea we usually go to a pub because the food is good and prices are reasonable. Several pubs offer a seniors meal for $10.00.
Of course there is always the expectation that you will buy a drink.

The size of a town is an indication of how many pubs are in the town. Most small country towns have 1 pub, while some have more. Dalby currently has 5 operating pubs. When I first arrived here there were 10 pubs. 3 burned down, one was demolished to make way for the shopping centre and one is curently closed. During this time the population has increased from 10,000 to 12,000.



The Warra Hotel, about 25 minutes northwest of Dalby- Pop 204
This is a very pretty Queensland Country Hotel



Inline Image Not Displayed

The Kaimkillenbun (Bun) Pub about 20 minutes north east of Dalby- Pop 566

PLEASE NOTE, YOU DO NOT TIP IN AUSTRALIA!

You all stay safe
Hooroo John

PS I- made $51 from drink containers this week
10/16/20 02:09 PM
#757

Hello John, I'm sure you told us before but how did you end up in Australia? A woman involved?


Mac
10/16/20 03:15 PM
#758

Good Afternoon John, I get it ! No tipping! But I do have a question. Years ago we had an opportunity to move to Australia. At that time we were led to believe that any services needed for moving into a residence would require a little bribery! Just curious!
10/16/20 03:25 PM
#759

And yes! I also am curious as to how you ended up in Australia.
10/16/20 07:26 PM
#760

G'day June,
That is interesting, what part of Australia were you looking at coming to?
Can you be more specific? I have never heard of anyone having to pay bribes to have services installed for their home.
Other than politicians demanding or accepting bribes to have laws passed or land rezoned, paying bribes is not part of everyday life in Australia.

A quick question, did the second picture in my above post of the Kaimkillenbun pub show up on your computer.? On my computer the picture of the Warra Pub is there but where the picture of the Kaimkillenbun pub should be it says "inline image not displayed"

Just in case it did not show here it is again:


The Bun Pub- signs read Counter Meals, THE BUN PUB, and accomodation


The Public Bar- This is a small pub
10/17/20 09:49 AM
#761

Good morning John! The move to Australia would have been a work related move. It has been so many years ago, but I do remember my husband having pictures in his office of Sydney and Melbourne. The relocation required a two year stay, unless you choose to stay for a longer time. This was probably close to 50 years ago!

The pub photos were not displayed in your original post. Thank you for sharing information about your homeland. I find your posts most interesting and with a touch of humor!
You have a good day John. Take care!
10/17/20 06:46 PM
#762

HOW I ENDED UP LIVING IN AUSTRALIA

In 1974 I graduated from the University of Maryland as a primary school teacher. The University of Maryland had an employment service, and I went over and filled out a placement form.
I had determined to move from the DC area because the weather was not what I wanted.

One of the questions on the form was would I be interested in working overseas to which I answered yes.
A few days later they contacted me and said that the Queensland State Department of Education was recruiting teachers so I made an appointment and talked to their recruiter.

Within a week or two I was contacted and told I had been accepted and I would be leaving in about a month.

I had to send in my passport which would be returned to me when I got on the plane in Los Angeles. That was to encourage you to not have second thoughts and not show up

THE PROGRAM

I signed a contract to work for one year. Queensland provided the flight free from Los Angeles to Australia and the first two years I worked in Australia were income tax free.

Married teachers had to sign a contract for two years and their whole family was flown to Australia free.
When I arrived at LAX I was met by a member of the program and my passport was returned to me. A Permanent Resident Visa had been stamped in the passport, the equivalent of a Green Card in the USA. They wanted us to stay.

It was a Qantas charter flight full of teachers and their families going off on a great adventure to Australia.

And, thanks to that Permanent Resident Visa and no great urge to return and live in the USA, I am still here.

Hooroo, John
| | | |
| --- | --- | --- |
| | | |